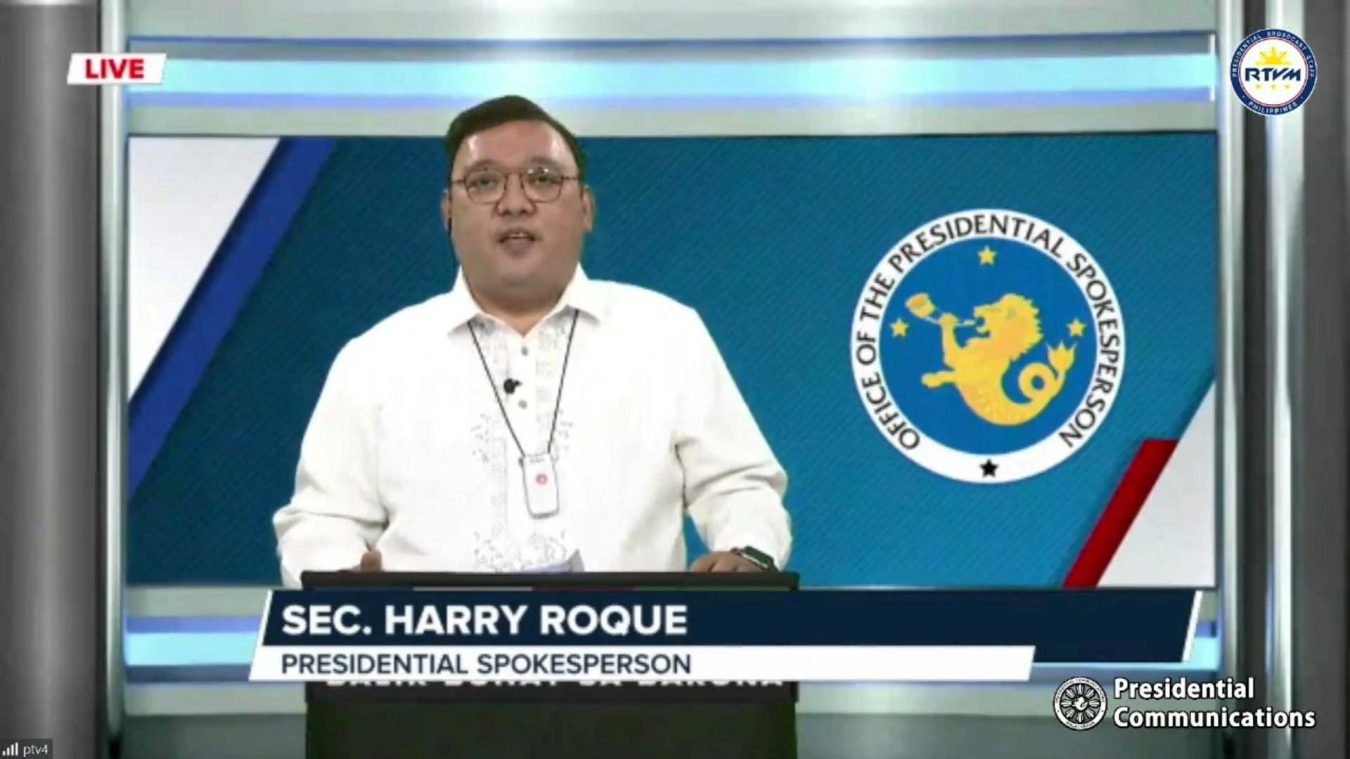 More than 9 million, or a total of 9,329,050 doses of COVID-19 vaccines have arrived in the Philippines, as of June 8, 2021 since the national vaccination program started in March, according to data from the National COVID-19 Vaccination Operations Center.
"Kabilang dito ang 6.5-M na Sinovac, 2,556,000 na AstraZeneca, 80,000 na Sputnik V, at 193,050 na Pfizer," said Presidential Spokesperson Secretary Harry Roque Jr. in a press briefing on June 8, 2021 in Baguio City.
Of the said number of vaccine doses, a total of 6,096,208 doses have already been administered as of June 7, 2021, said Secretary Roque. From the said number of administered doses, a total of 4,491,948 individuals have already received their first dose, while 1,604,260 have already completed their second dose.
With the continued roll-out of the national vaccination program, most of the vaccines have already been distributed and administered said Sec. Roque, that is why some vaccination sites have already run out of vaccines.
"Naubos na po kasi yung ating naunang na-distribute na… Pero meron naman pong dumating na Sinovac," said Sec. Roque.
The Palace official reiterated Health Secretary Francisco Duque's earlier statement that although a certificate of analysis is needed, the recent delivery of Sinovac will already be distributed to vaccination centers and local government units, while waiting for the release of the certificate of analysis.
"Ang maantala lang po yung pagdi-distribute dahil kinakailangan lumabas yung certificate of analysis. Yung certificate of analysis po, ito naman ay para sa ating kabutihan rin. It ensures na yung kalidad ng bakuna ay gaya rin po ng naunang delivery," Sec. Roque explained.
Meanwhile, vaccine expert Dr. Lulu Bravo, chairperson of the National Adverse Events Following Immunization Committee, said in the same press briefing that after almost three months of monitoring, they have not seen any serious adverse events related to the ongoing vaccination against COVID-19.
Dr. Bravo also mentioned that the real contraindication to vaccination is allergic reaction, which she said happens only to a very small percentage of individuals. She further said that if an individual develops severe allergic reaction or anaphylactic shock, they will not be eligible for the second dose, and may be given another vaccine.
On another matter, Secretary Roque disclosed the extension of the diversion of international flights from Cebu to Metro Manila citing the Memorandum from the Executive Secretary.
The said Memorandum reads: "To ensure that, upon resumption of international flights to the Mactan-Cebu International Airport (MCIA), the travel and testing protocols approved by the Inter-Agency Task Force for the Management of Emerging Infectious Diseases (IATF) will be fully and seamlessly implemented, this Office hereby extends the diversion of international flights bound for MCIA to the Ninoy Aquino International Airport, until 2359H of 12 June 2021."
Also in the same press briefing, Sec. Roque announced the President's approval of the designation of Rear Admiral Adeluis Bordado as Flag Officer in Command of the Philippine Navy, effective June 9, 2021. ### OPS-PCOO