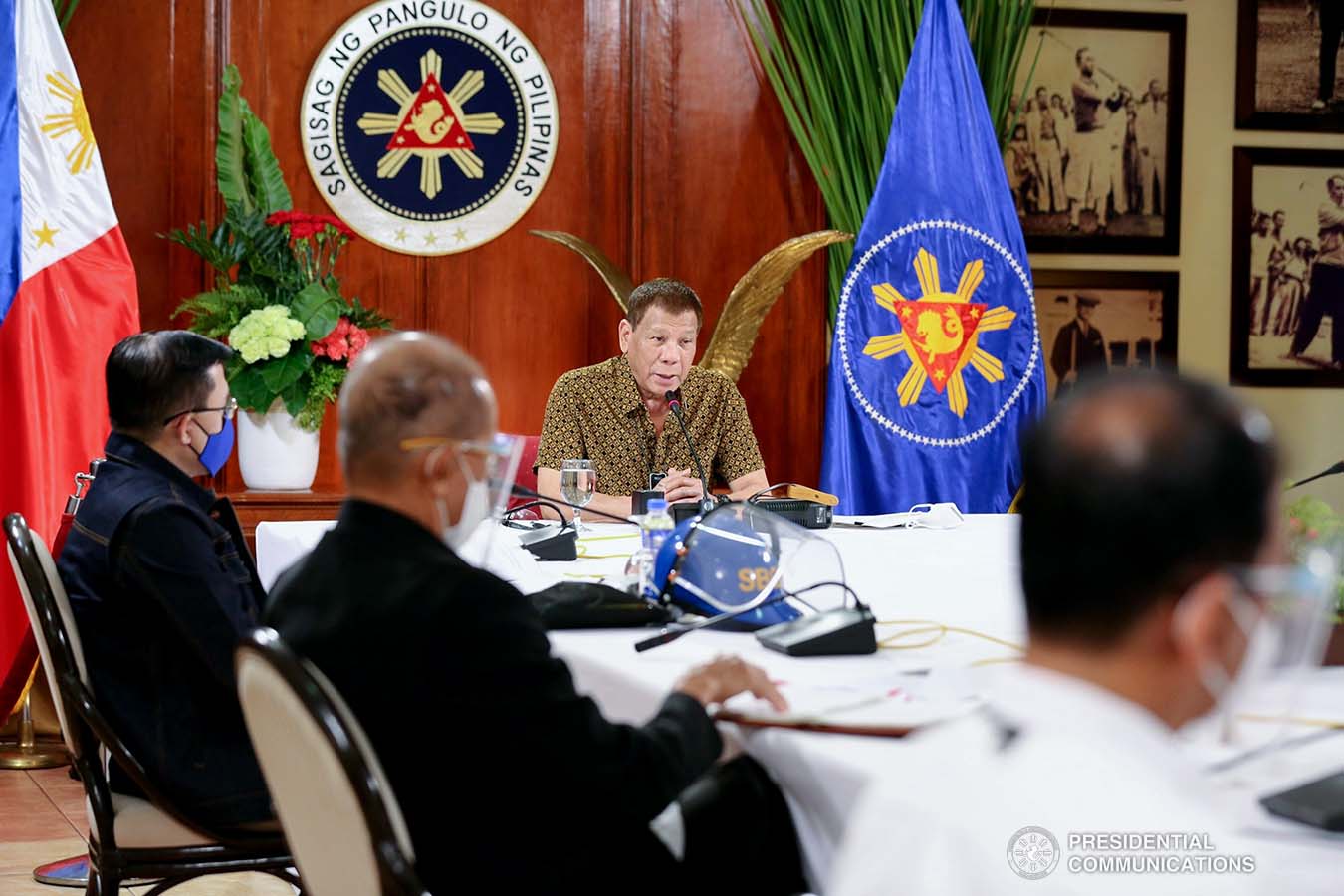 President Rodrigo Roa Duterte has made a renewed appeal to the country's telecommunication companies to improve their services particularly with the expected surge in Internet use as classes open next week.
"The eternal complaint ever since telco came into being, it has been the agony of the Filipino people why until now ang telcos natin is very poor," President Duterte said in a public address Monday.
"I don't know how to go about this but may I just appeal to iyong mga telecommunications to — can you — can you do a better job? Is there life after this kind of service that you are delivering to the public? Kasi kung kaya ko lang na mag-isang salita nandiyan na kaagad, matagal na itong natapos itong problema ng Pilipinas."
The President has railed against telecommunication companies' subpar services, in which the telcos blamed the circuitous permit and application approval process at the local level.
Calling on local officials and the communities, the President said: "Let the telcos do their job, allow them to build the structures, towers if you may, para naman ma-improve nila. It's a chicken and — chicken and egg thing eh. Which comes first. So your cooperation or the zeal of the telcos to do better."
The Department of Education (DepEd) is implementing blended learning, an alternative learning modalities amid the COVID-19 pandemic.
DepEd has worked to change the mode of teaching from the conventional face-to-face learning to blended learning. Blended learning is a combination of online distance learning and in-person delivery of learning materials to the learners.
For those who do not have computer or Internet access, DepEd will utilize radio and television-based instructions to reach the learners. PND