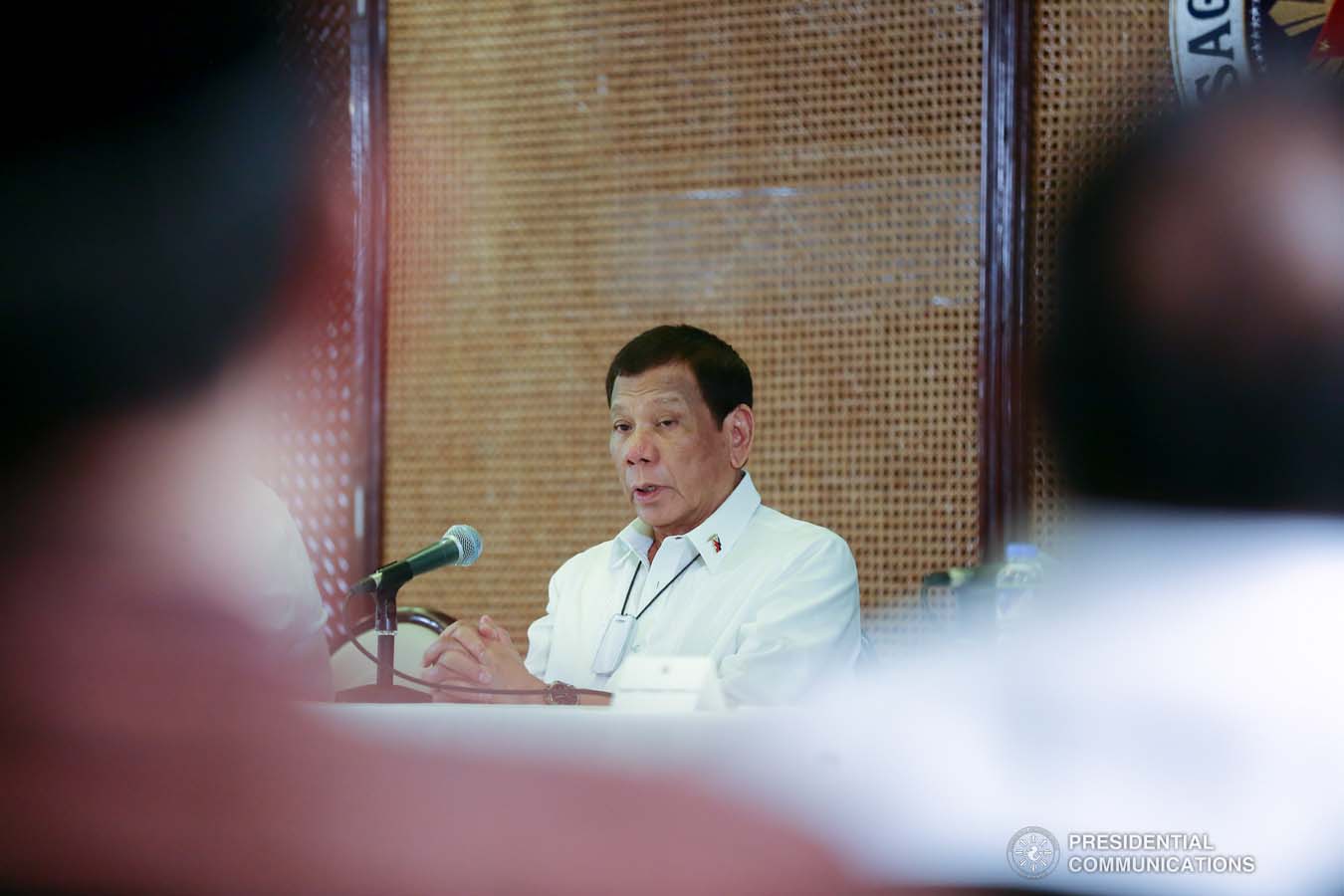 The government has already made inroads in its reconstruction works in Marawi City particularly in relocating internally displaced persons (IDPs) and building key infrastructures, based on the report by Task Force Bangon Marawi to President Rodrigo Roa Duterte on Wednesday night.
President Duterte met in Malacañang legislators, heads of national government agencies, local government officials and leaders of IDPs in Marawi City.
The President organized the meeting after Sen. Christopher Lawrence "Bong" Go and other lawmakers conducted a public hearing in Marawi City in late February. The senator assured affected Marawi City residents to raise their concerns to the President.
In his report to the President, Task Force Bangon Marawi Chairperson Eduardo del Rosario said 2,911 families have been relocated and the government no longer maintains evacuation centers as of January 2020.
A total of 4,866 transitional shelters were programmed, with the National Housing Authority (NHA) working as lead agency. So far, 2,911 units are already occupied.
The remaining balance of 1,900 housing units, which are in different stages of completion, will be completed in the third quarter of the year, Del Rosario reported.
As to the permanent shelters, the government targets to build 3,580 units to be completed in the first quarter of 2021. Currently, 165 units are occupied.
The reconstruction of major infrastructures is also ongoing, Del Rosario said. The reconstruction of the Mapandi Bridge, the center of the initial clashes, is 100 percent complete. The construction was undertaken by the Department of Public Works and Highways (DPWH).
The reconstruction of the city's roads is also ongoing.
In the provision of social welfare assistance to affected families, the task force said it released P53,000 per family as transitory support package. Some 17,900 families living in the most affected area or ground zero received P20,000 each as livelihood support package. For those living in less affected area, P10,000 assistance was released for each family.
On business and livelihood, the Department of Trade and Industry (DTI) has provided starter kits and capacity building or trainings to a total of 32,740 families and individuals.
The Department of Agriculture (DA) and the Department of Agrarian Reform (DAR) also distributed farm machineries and equipment to affected Marawi IDPs and conducted trainings and capacity-building activities.
During the meeting, the President designated Del Rosario as point person in coordinating efforts in the approval of much-needed budget by agencies involved to speed up the Marawi rehabilitation initiative.
"I want to finish the projects during my time," the President said. PND