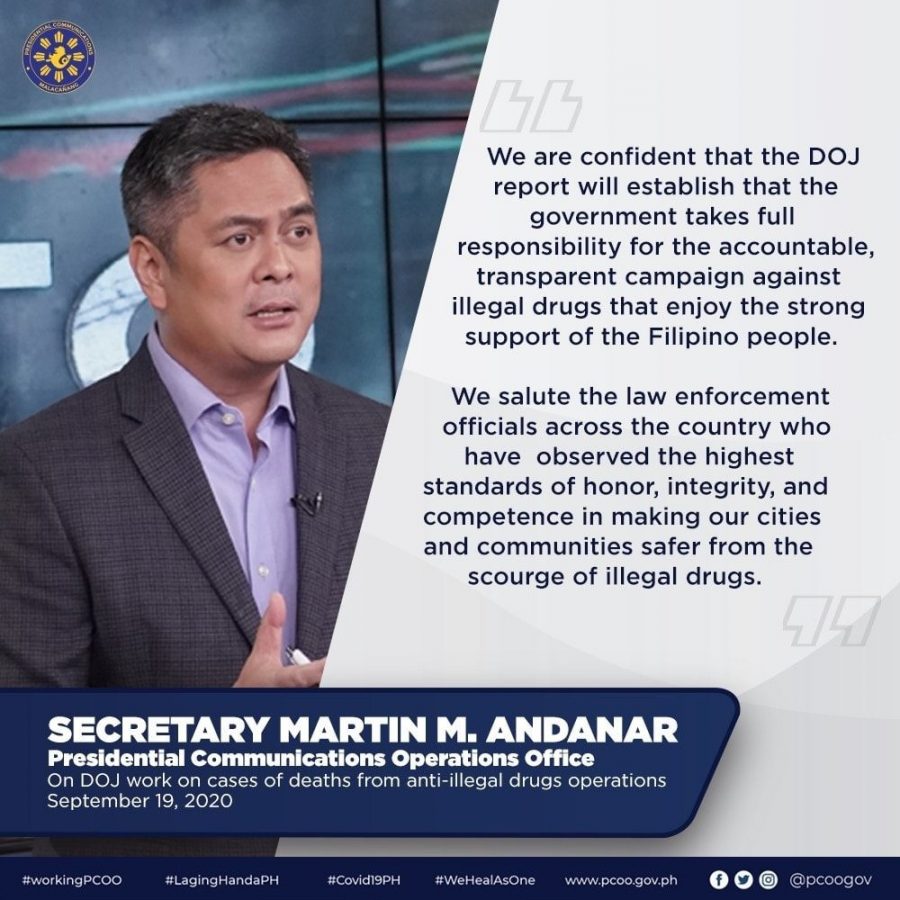 We laud the Department of Justice (DOJ) for their continued commitment in resolving cases of deaths that have occurred in legitimate anti-illegal drugs operations, prioritizing hundreds of cases being handled by its prosecution officers, notwithstanding the challenges of the pandemic.
We are confident that the DOJ report will establish that the government takes full responsibility for the accountable, transparent campaign against illegal drugs that enjoy the strong support of the Filipino people.
We salute the law enforcement officials across the country who have observed the highest standards of honor, integrity and competence in making our cities and communities safer from the scourge of illegal drugs.
The recently signed Data Sharing Agreement between the DOJ and the Philippines' Commission on Human Rights (CHR) attest to the efforts of Duterte administration to engage all parties to judiciously address cases of impunity, within the country's accountability mechanisms.
These are testaments that we, in the government under the leadership of President Duterte, have always put an emphasis on resolving the country's pressing issues, such as the proliferation of illegal drugs, while upholding our democratic foundations, human rights, rule of law, and the principles of good governance.
###