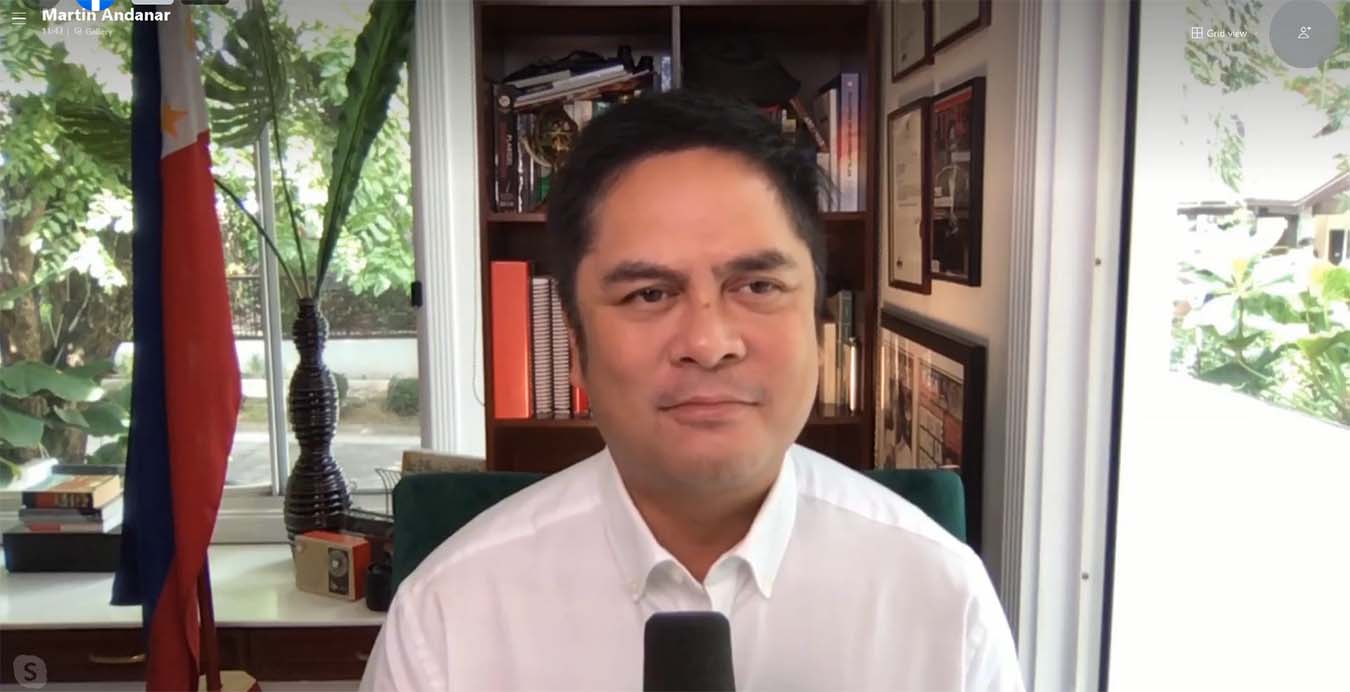 MANILA – Presidential Communications Operations Office (PCOO) Secretary Martin Andanar on Monday assured the government will continue to do its job to curb the spread of COVID-19 and bring the economy back on track.
Following the government's strategy of a gradual and safe reopening of the economy in previous months, the economy has started to slowly gain back its positive track. However, this was once again halted by the threat of the COVID-19 Delta variant.
"Hinay-hinay na unta nga gabangon labi na dinhi sa National Capital region pero unsaon ta man ni nga duna may Delta variant.This is one variant na we did not expect. Mao nang parte sa Duterte legacy ni presidente anf pagtutok nato batok aning hulga sa COVID-19 sa nabilin nga onse k abulan sa iyang termino sa pagkapresidente [We were supposedly recovering, especially here in the National Capital Region, but then came the Delta variant. This was a variant that we did not expect. That is why part of the Duterte Legacy is to focus its responses on the threats posed by COVID-19 in the last 11 months of his term as president]," he said.
Secretary Andanar once again reminded the public including vaccinated individuals to remain vigilant and continue to follow minimum health standards, as threats of mutating COVID-19 are still present.
According to the biosurveillance data of the Department of Health (DOH), cases of the highly transmissible COVID-19 Delta variant in the country rose to 31% from 16% two weeks ago.
The PCOO chief also condemned the inappropriate spreading of false information "No Vaccine, No Ayuda" that led to the crowding of some vaccination sites across Metro Manila. He clarified that such an act was not in any way a laughable prank since it is a health hazard for many unvaccinated Filipinos.
Secretary Andanar also urged the public to get updates from their respective local officials, instead of relying on the internet for information.
"Dili lang ta basta-basta nga mutuo sa mga gakalat sa Facebook , sa internet, kay daghan pong mga tao nga walay lain mabuhat nga insakto kun dili ang magbinuang lang [Let's not easily believe those we read on Facebook, on the internet because there are those people who have nothing good to do but pull pranks]," he said.
"It is very sad nga sa tunga aning COVID-19 nga pandemya duna pa gihapo'y mga magbinuang para lang gyud makahimo lang sila'g mga situation. Para kanila kataw-anan, para sa tibook nasud dili kay kining mga crowd this is very conducive to super spreader COVID-19 [It is very sad that amid the pandemic there are still those who would consider doing such mischievous acts just to make scenarios. For them it's funny, but for the whole country it's not. Any gathering of persons is considered as a super spreader event for COVID-19]," he added.
Last week, Department of Interior and Local Government (DILG) Undersecretary Jonathan Malaya already said that the agency will investigate the said incident.
###