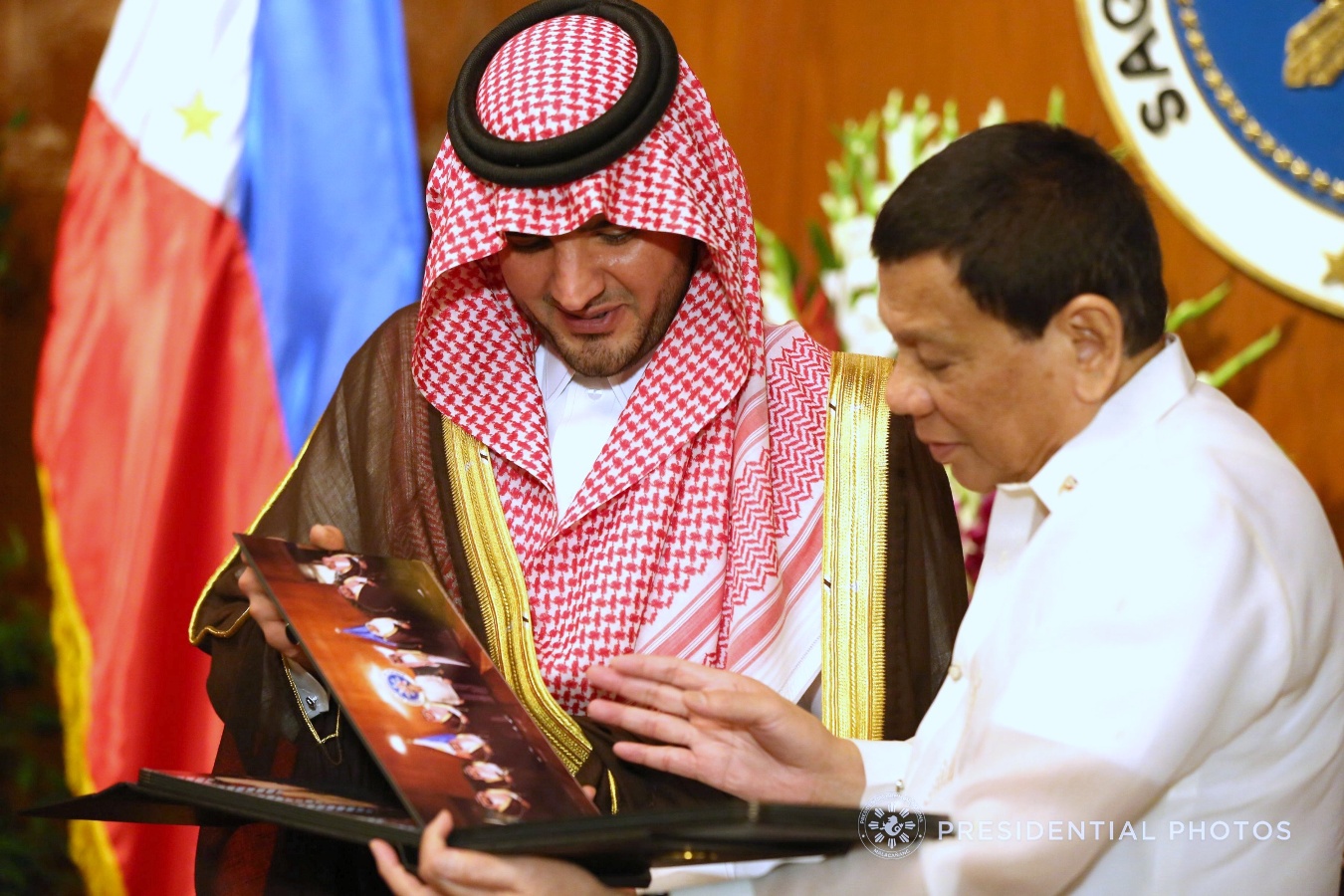 His Royal Highness Prince Abdulaziz bin Saud bin Naif of Saudi Arabia arrived in Manila on Saturday night, March 17, for a visit to the country, which will last until Monday.
The Prince arrived at 6:45 pm at the Villamor Airbase and was welcomed by Chief of Presidential Protocol Robert Borje and Kingdom of Saudi Arabia (KSA) Ambassador to the Philippines Abdullah Bin Nasser Al Bussairy.
Part of the Philippine delegation that welcomed the Arabian Prince include Interior and Local Government Officer-in-Charge Eduardo Año, Philippine Ambassador to Saudi Arabia Adnan Alonto, Office of Middle East and African Affairs (OMEAA) Hjaaycelyn Quintana, and Philippine Air Force Commanding General Galileo Gerard Kintanar, Jr.
For the Saudi Arabian counterpart, the Prince was joined by Interior Undersecretary Nasir Abdulaziz Al Daood, Deputy Minister of Interior for Security Affairs Abdullah Abdulkarim Alessa, Protocol Director Ahmed Al Sudeiri, Saudi Embassy Deputy Head of Mission Majed Bin Showeil, and First Secretaries Ibrahim Alzahrani and Majed Al Jameel.
Also part of the Saudi Arabian delegation are Attaches Mohameed Hamed Al Baraikan and Mohammad Alhamhum, Third Secretary Mohammed Al Otaibi, and Embassy Official Faris Almutairi.
The Arabian Prince is set to meet with several Philippine heads on Sunday and Monday at The Fort and Malacañan Palace, including a courtesy call to President Rodrigo Roa Duterte.
He will cap off his visit to the country with a lunch at the Palace to be hosted by the Chief Executive. PND