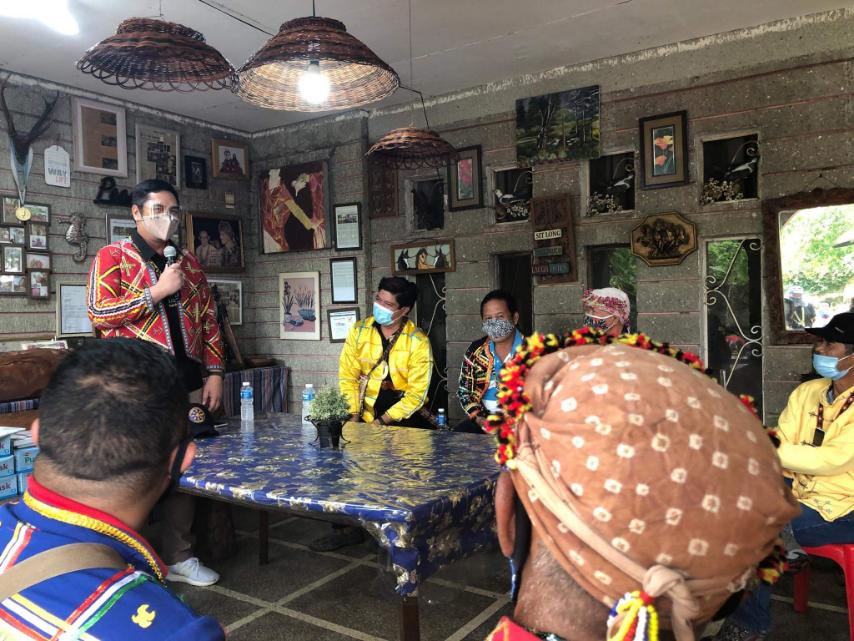 I had a meeting with the tribal leaders of North Cotabato this morning, August 27, 2020, where we discussed the concerns of the indigenous people (IP) belonging to the tribes of Manobo, Blaan, T'boli, Igorot, and Kankaney that are residing in the province.
It was my first time to visit the community and personally hear the situation of the group, which mainly involved their persistent call for the protection of their ancestral domain and be given the equal opportunities in employment, access to education, and resettlement projects.
The IP community is one of the vulnerable sectors that needs to be given focus in our struggle for peace in the countryside. I have committed to raise the issue on strengthening the government's efforts to protect properties that rightfully belong to them.
As a member of the National Task Force to End Local Communist Armed Conflict (NTF ELCAC), I assure the IP community in Magpet, North Cotabato that in the country's strive for progress, they will not be left behind.
I thank Datu Panguliman Jason Sibug, my longtime colleague, for hosting the dialogue and providing an avenue for others to air their concerns.
###