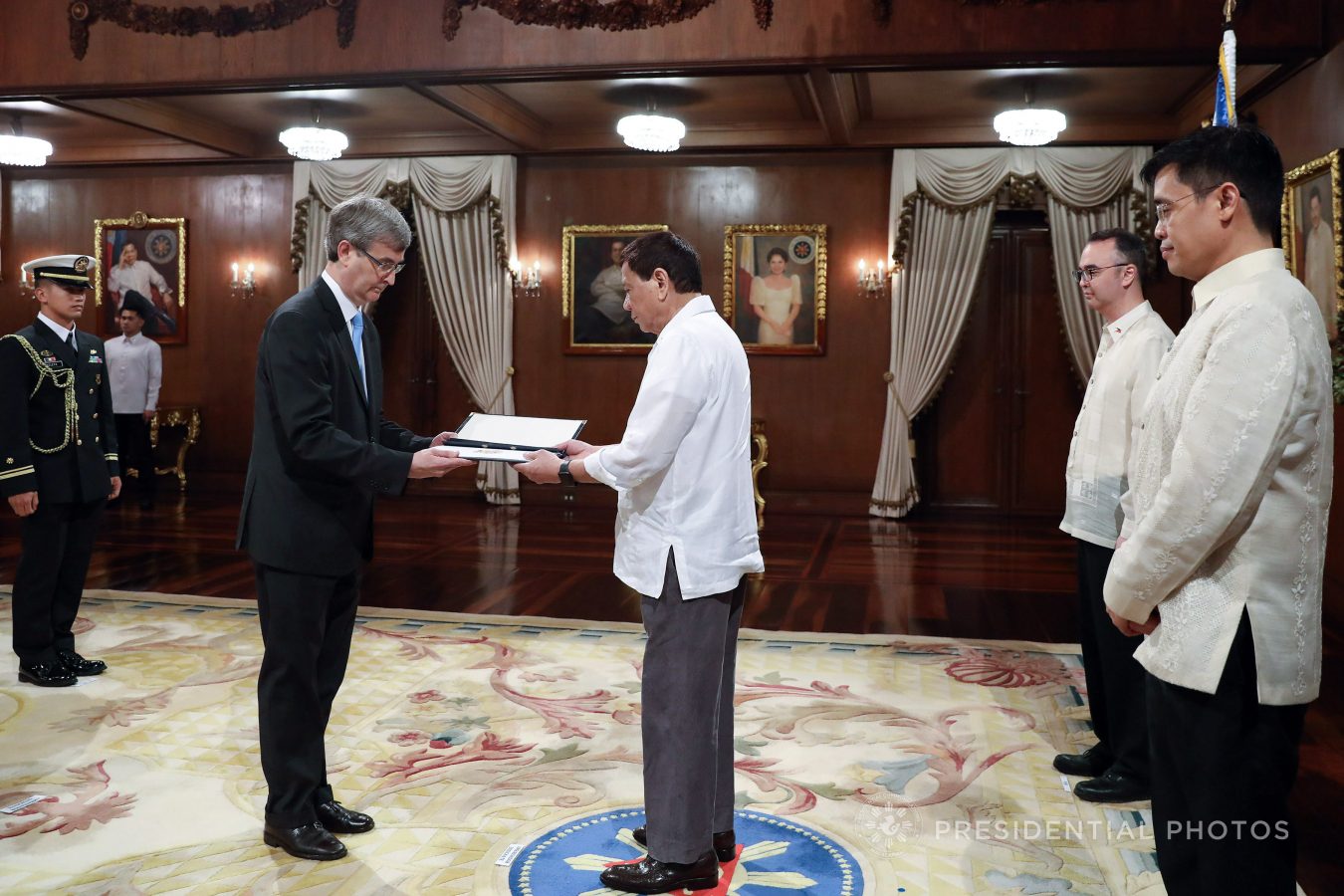 President Rodrigo Roa Duterte on Tuesday, January 23, received the credentials of the new envoys of Portugal, Ukraine, and Yemen.
In a ceremony at Malacañan Palace, the three ambassadors submitted their letter of credence to the President.
First to present his credentials was His Excellency Rui Fernando Sucena Do Carmo, who will serve as Portuguese Republic's new envoy to the Philippines. He previously served as Ambassador to Indonesia.
President Duterte then received the credentials of His Excellency Olexander Nechytaylo, the new Ambassador of Ukraine to the Philippines. He was the former Ambassador of Ukraine to Malaysia.
Republic of Yemen's Ambassador to the Philippines, His Excellency Adel Mohamed Ali Ba Hamid also submitted his credentials. Before his assignment to Manila, he served as Yemen's envoy to Malaysia.
The President wished each of the new envoys a productive tour of duty in the country.
Prior to the ceremony, the new ambassadors were accorded with arrival honors at the Kalayaan Grounds of Malacañan.
The presentation of credentials to the President is a diplomatic requirement in which the Philippine government formally recognizes an ambassador as the official representative of his country. PND