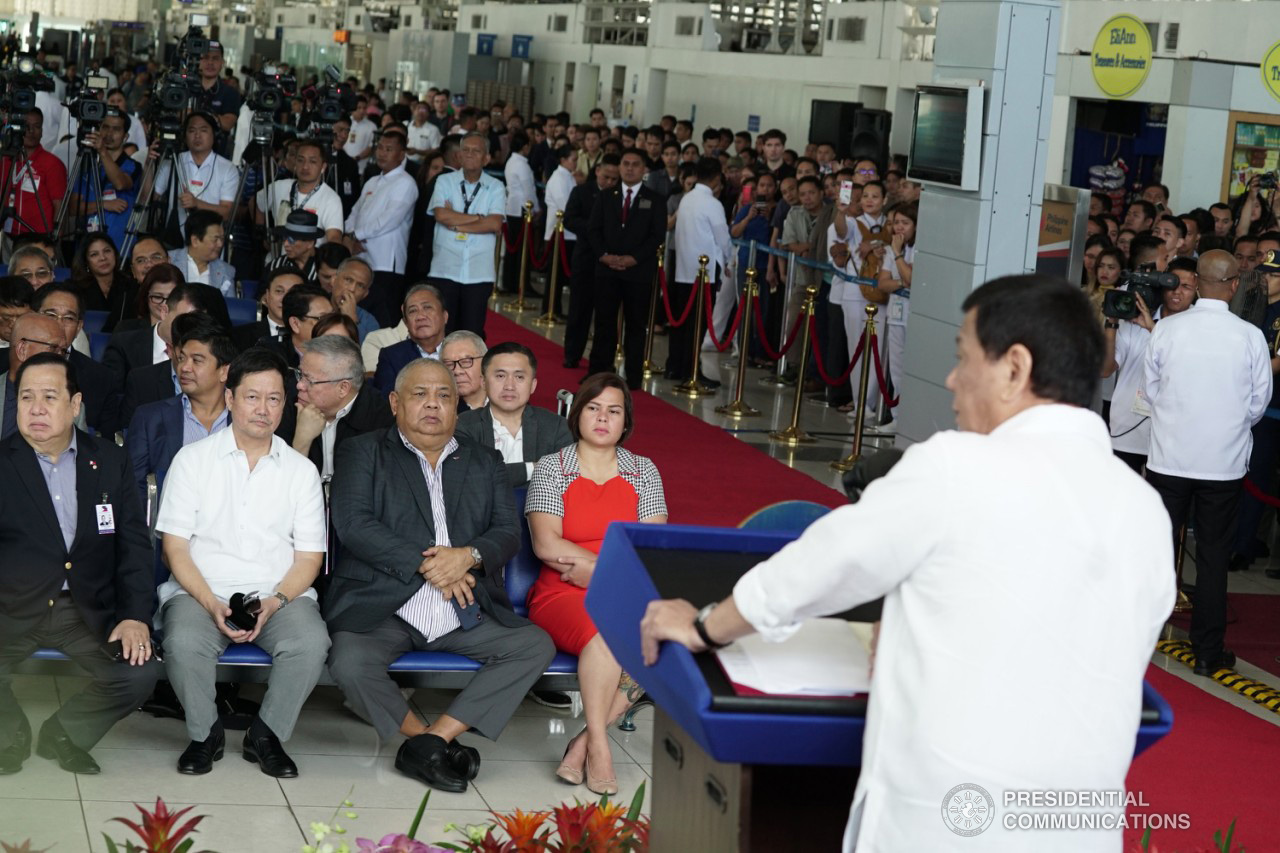 PASAY CITY — President Rodrigo Roa Duterte on Sunday, September 2, 2018, warned unscrupulous rice traders to stop their illegal activities, stressing that he won't hesitate to carry out drastic measures to protect the consumers.
"Now, I'm just warning the traders, lalo na ang tiyan ng Pilipino. Do not force me to resort to emergency measures. Because if you do that and time is very limited, I will not allow Filipinos to go hungry," he said in an interview at the Ninoy Aquino International Airport (NAIA) when asked about the rice shortage in Mindanao.
"Pero kung may nakita ako na hoarding, kalokohan, I will not hesitate to exercise the powers of the President and I will ask the military and the police to raid your warehouses, bodegas."When the President was asked to comment if he is in favor of legalizing smuggled rice to catorrect market aberrations, he said "No, of course not. That would be destructive to the economy."
"You'd put the market in turmoil. Smuggled rice unrestrained, that would promote disorder in this country."
He suggested that the government import rice and sell it to the public at a loss but legalizing rice smuggling must be avoided.
"We can lose but not allow smuggling in this country. That's the other way around. Mag-import tayo tapos magpa-lugi na lang. At least meron tayong benchmark kung magkano ang maubos — ang pera natin," President Duterte noted.
Meanwhile, in the midst of calls for the resignation of Agriculture Secretary Emmanuel Piñol and NFA officials due to their alleged incompetence, the President said there is no need to fire them.
He told reporters that the country's laws may be weak or unenforceable, and all the government has to do is to improve on those laws, and not necessarily fire government officials.
"And I don't see any serious offense there. We have not really lost anything except that there's an aberration in the market," he said. ###PRD