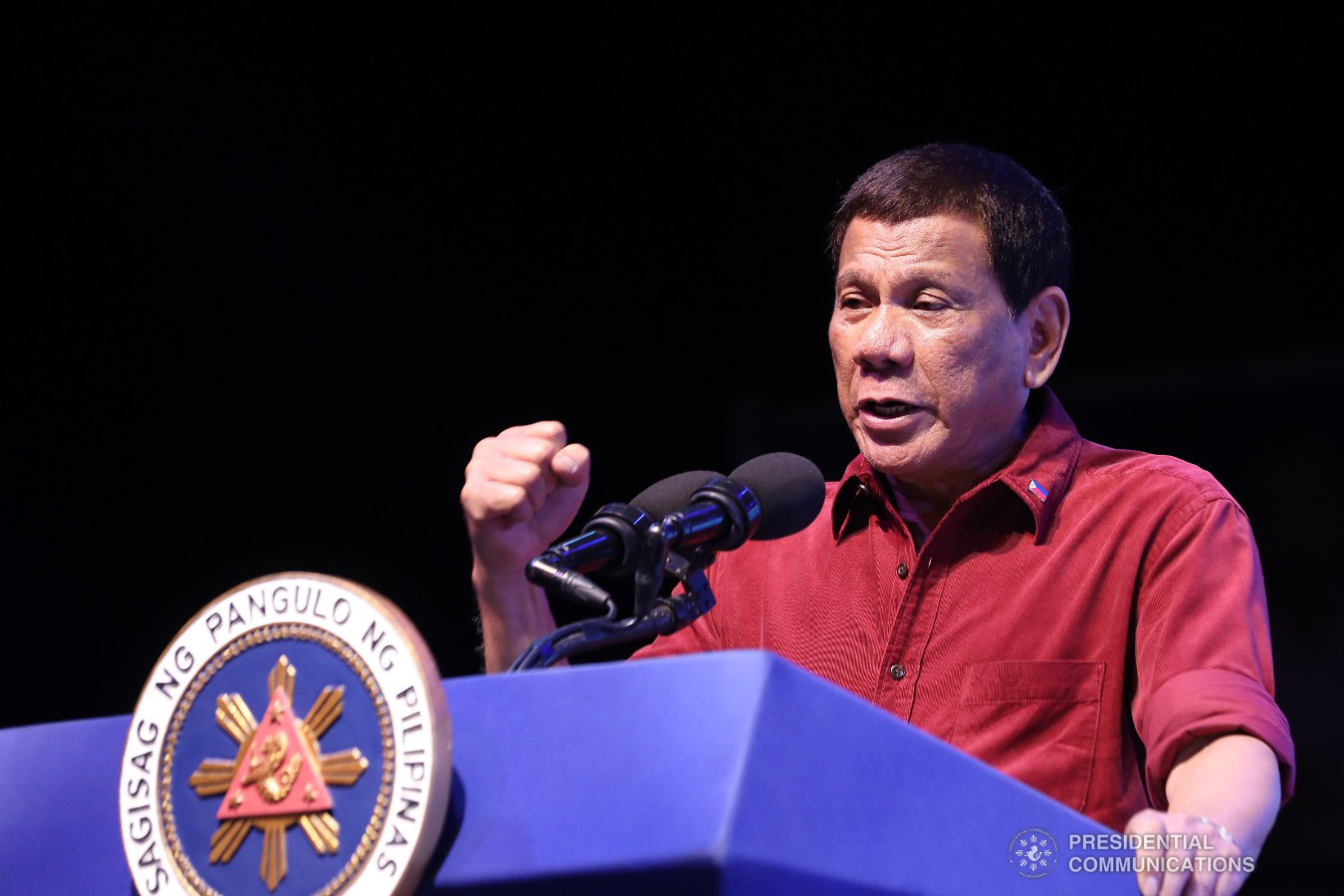 Cebu City — President Rodrigo Roa Duterte on Sunday, February 24, 2019, warned people to stop using his name to intimidate religious leaders, particularly Catholic priests. The statement was made by the Chief Executive when he attended the campaign rally of the Partido Demokratiko Pilipino – Lakas ng Bayan (PDP-Laban) here at the Plaza Independencia.
In the middle of his extemporaneous speech using Bisaya, Tagalog, and English languages, President Duterte read to the public the message he received from Manila Archbishop Luis Antonio Cardinal Tagle concerning an anonymous individual using the President's name and his family to threaten Catholic leaders.
President Duterte read Cardinal Tagle's message: "Good day po, greetings from Rome. I was informed that Bishop David and some priests got death threats from someone claiming to be working for the President's family,. Just to let you know, baka may naninira. Thanks, we pray."
The President's camp replied, "Wala po ganun Cardinal. Salamat. Just to let you know that there are persons using the name of the President and his family."
After sharing the exchanges, the President said, "do not touch the priests, they had nothing to do with politics."
"Either Muslims or Christians, they had nothing to do with us. Do not do it. Do not try to do it. Ang religious [leaders] has nothing to do with the vagaries of life. Lay off! Stop threatening them or ako ang makalaban ninyo," he said.
"Oras na galawin ninyo ang mga madre o pari o Imam… wag niyo silang galawin. Those are religious people. Kilala man ninyo yan, tayo mag-enkwentro diyan. Wala silang kinalaman," he continued.
Moreover, Duterte narrated all his achievements in running the country halfway through his term. He also reiterated his "harsher" crackdown on illegal drugs in the remaining three years of his leadership, especially in Cebu, where businesspersons and narco-politicians were reportedly involved.
"Itong problema sa droga, kahit itong Cebu kasama. Walang exemption. Grabe pa dito kasi mga big time na negosyante pa ang involved," he said.
The President even mentioned Daanbantayan, Cebu Mayor Vicente Loot, whom President Duterte accused of being involved in the illegal drug trade.
"Yang si Loot… military ka, gastos ng gobyerno 'yung edukasyon mo, tapos you commit a treason against your own people," the President said.
"Kaya magharap tayo. Kaya ito…may tatlong taon pa akong naiwan. Pag hindi ninyo ako napatay, itong remaining na tatlong taon ko… uubusin ko talaga kayo," he added.
Meanwhile, the Chief Executive took the opportunity to thank the Cebuanos for helping him garner more than a million votes in the 2016 presidential election.
He then asked once again the Cebuanos to support the PDP-Laban's candidates in the midterm elections and choose aspiring leaders who embody integrity with committed passion in public service. ###PND