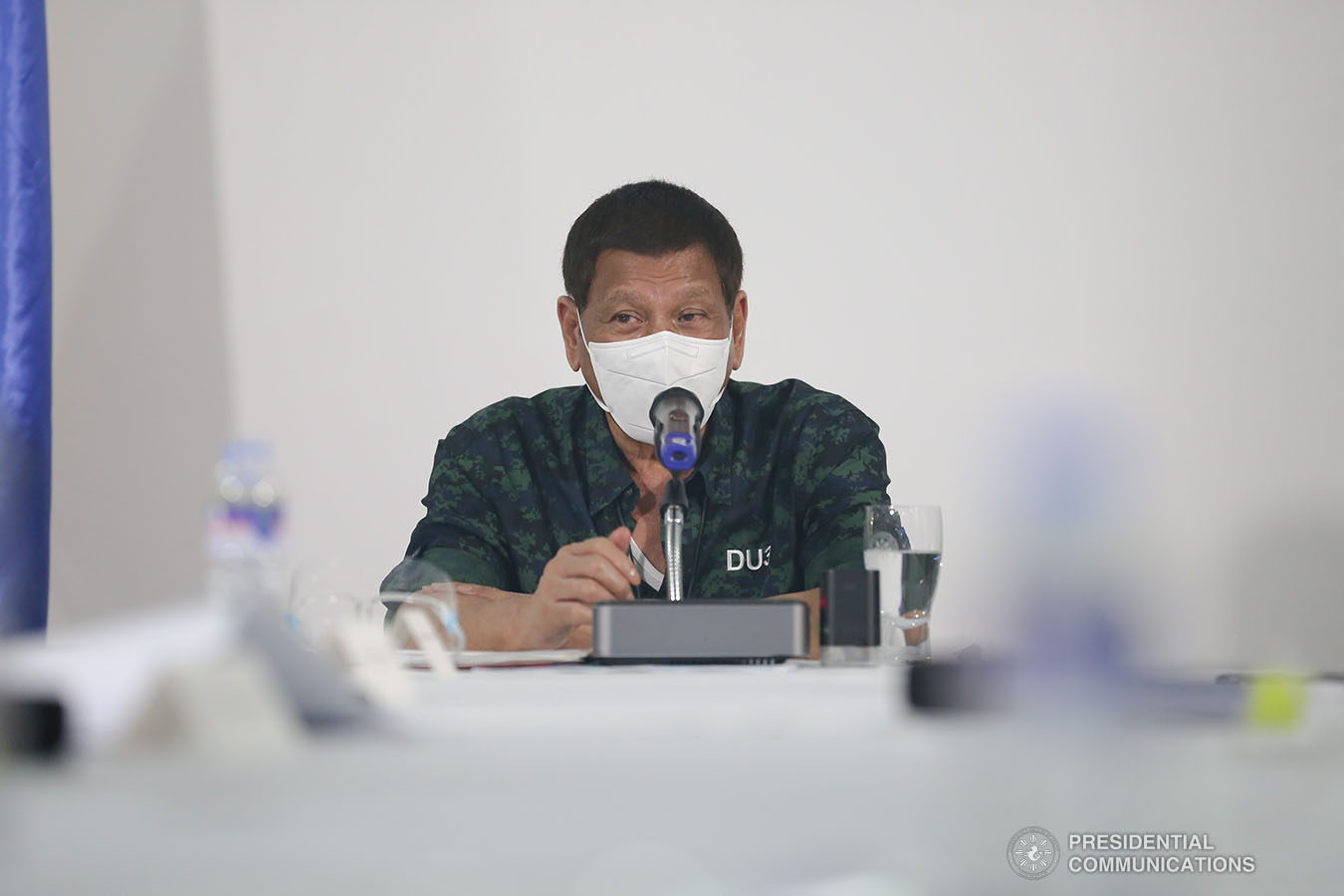 President Rodrigo Roa Duterte on Sunday called on national government agencies to fast track relief and rehabilitation efforts so that communities devastated by recent calamities could get immediate government aid.
On Sunday, during a situation briefing in Pili, Camarines Sur, on the effects of Typhoon Ulysses in Bicol region, the budget department announced a P10 billion augmentation to the National Disaster Risk Reduction and Management (NDRRM) Fund.
"So kindly move faster kasi kailangan ng tao. So that's about it. It's really the assistance that the government — national government can spare for the provinces that were hit badly," the President told officials during the briefing.
"It's a matter of time, how long after I said after this talk here, how long after can the funds be — can the funds be accessed by the local government? Bilisan lang ninyo. And of course, 'yung Cabinet members alam na nila 'yan," he added.
On Saturday, President Duterte announced the creation of a task force with a goal of speeding up relief and rehabilitation initiatives in areas damaged by successive typhoons that battered the country.
Also during Sunday's situation briefing, Social Welfare Secretary Rolando Bautista said the Department of Social Welfare and Development (DSWD) has so far released a total of P55.5 million food and non-food assistance to the survivors of Typhoon Rolly.
For the survivors of Typhoon Ulysses, the DSWD has initially released P15.1 million, he told the President
The DSWD, he said, also released a total of P19.3 million cash assistance for the survivors of Typhoon Rolly. With regards to Typhoon Ulysses, the DSWD has an ongoing validation of affected individuals.
As of Sunday, the DSWD has allotted P100 million for emergency shelter assistance as well as P23 million for cash-for-work intended for Typhoon Rolly survivors.
The department will also allocate money for emergency shelter assistance and cash-for-work for those affected by Typhoon Ulysses, Bautista said. PND