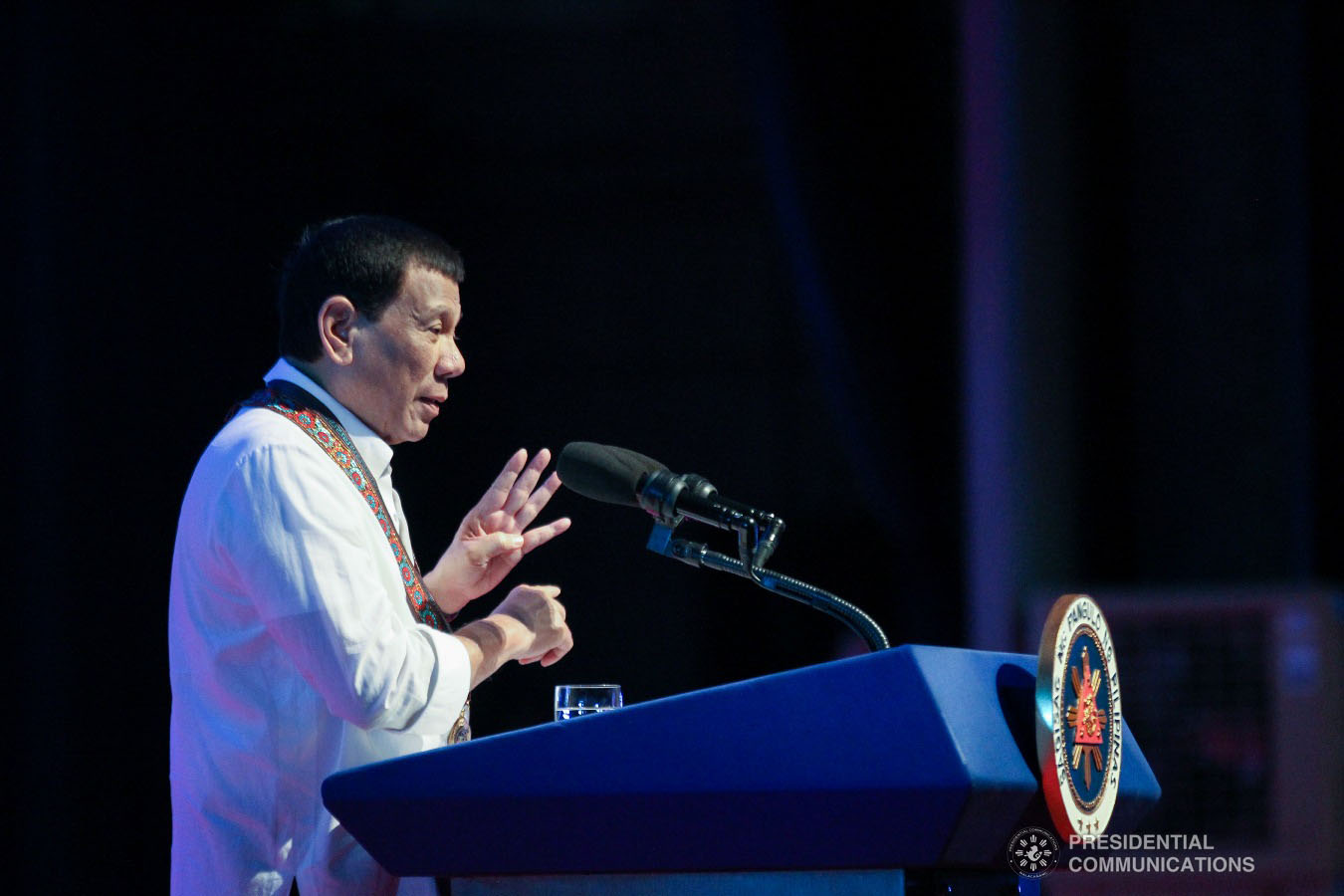 President Rodrigo Roa Duterte on Friday assured the Bureau of Jail Management and Penology (BJMP) that his government will continue supporting the bureau's initiatives, particularly in building more infrastructure to address jail overcrowding.
"Always keep in mind that this administration will continue to pursue measures that will empower you in addressing the perennial problem that you face, particularly jail congestion," the President said in an address during the 28th anniversary of the BJMP at the AFP Theater, Camp Aguinaldo.
He announced during the event that the government has allotted P3 billion for the construction of 60 new jail facilities to reduce jail congestion. Prisoners, he said, are still human beings who deserve habitable prisons.
"They are human beings and we are supposed to give them habitable prisons. Kaya lang, inuuna natin the order of priorities, sometimes they are really forgotten," President Duterte said.
The President also commended the BJMP for its crucial role in the administration's campaign against illegal drugs by working with the Philippine National Police (PNP) and the Philippine Drug Enforcement Agency (PDEA).
"I am pleased that your conduct of the almost 30,000 Greyhound Operations from January to…2019 has led to the confiscation of the illegal drugs, weapons, and almost P2 million worth of cash and other contraband from jail cells," he said.
As part of its efforts to ensure the integrity and professionalism of prison personnel, the BJMP conducted more than 13,000 surprise drug testing, which led to the dismissal of drug users within the organization.
The President also lauded BJMP awardees for their unwavering passion and dedication to service to ensure the welfare of prisoners.
He reminded BJMP personnel that as they forge stronger linkages and partnerships with local government units, other government agencies, and non-governmental organizations, they should always stay dedicated to their shared responsibility of upholding the rule of law and protecting democratic institutions.
"May you continue to embody your institution's vital role of contributing to the transformation and reformation of society. It is my hope that this milestone will further inspire you to harness your professional skills and expertise to promote the common good," he noted.
"Together, let us continue to embody solidarity as we build a stronger and safer society for the benefit of the future generation."
Also present during the event were Department and Interior and Local Government Secretary Eduardo Año, Agusan Del Norte 2nd District Rep. Ma. Angelica Rosedell Amante-Matba, Armed Forces of the Philippines Chief of Staff Gen. Benjamin Madrigal Jr., and BJMP Chief Allan Iral. PND