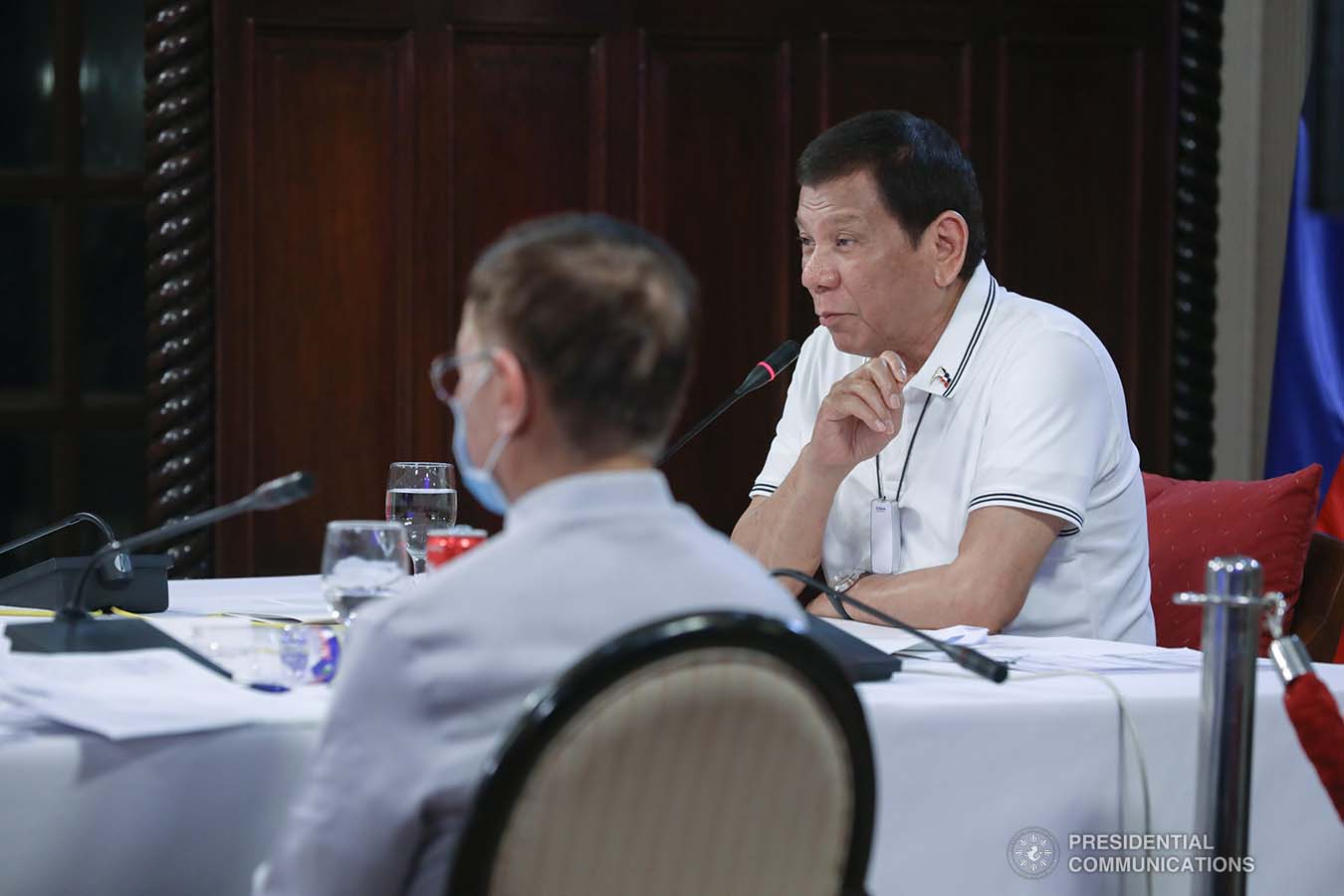 President Rodrigo Roa Duterte condemned Friday the recent atrocities committed by communist insurgents against military personnel in Aurora province vowing to go after them in the remaining years of his administration.
In his message to the nation aired Friday, the President warned that he may impose draconian measures if the rebels continue with their violent activities.
"Kaya ngayon, 'pag nagpatuloy kayo ng lawlessness ninyo, patay dito, patay doon and it's happening all over the Philippines, maybe I will declare martial law because kayong mga NPA ang numero uno," the President said in his address to the nation. "Kinukuha ninyo 'yung mga tulong sa tao pati 'yung supply pagkain nila."
"Kaya I am now warning everybody and putting notice sa Armed Forces pati Police, I might declare martial law and there will be no turning back. Kung ano ang martial law na klaseng gagawin ko akin lang 'yan."
The President said he would strive to put an end to decades-long communist insurgency in the Philippines and also warned those who belong to the communist group's legal front.
At the same time, he called on the Armed Forces of the Philippines (AFP) to introduce innovations that will keep soldiers safe when they conduct military operations.
President Duterte initiated peace talks with the rebels upon assuming office but negotiations bogged down over disagreements on the release of political prisoners as well as the continuous attacks by the insurgents against military and police installations.
The military said two soldiers were killed and three others were wounded in an encounter with New People's Army (NPA) during an aid distribution in Aurora province on Tuesday. PND