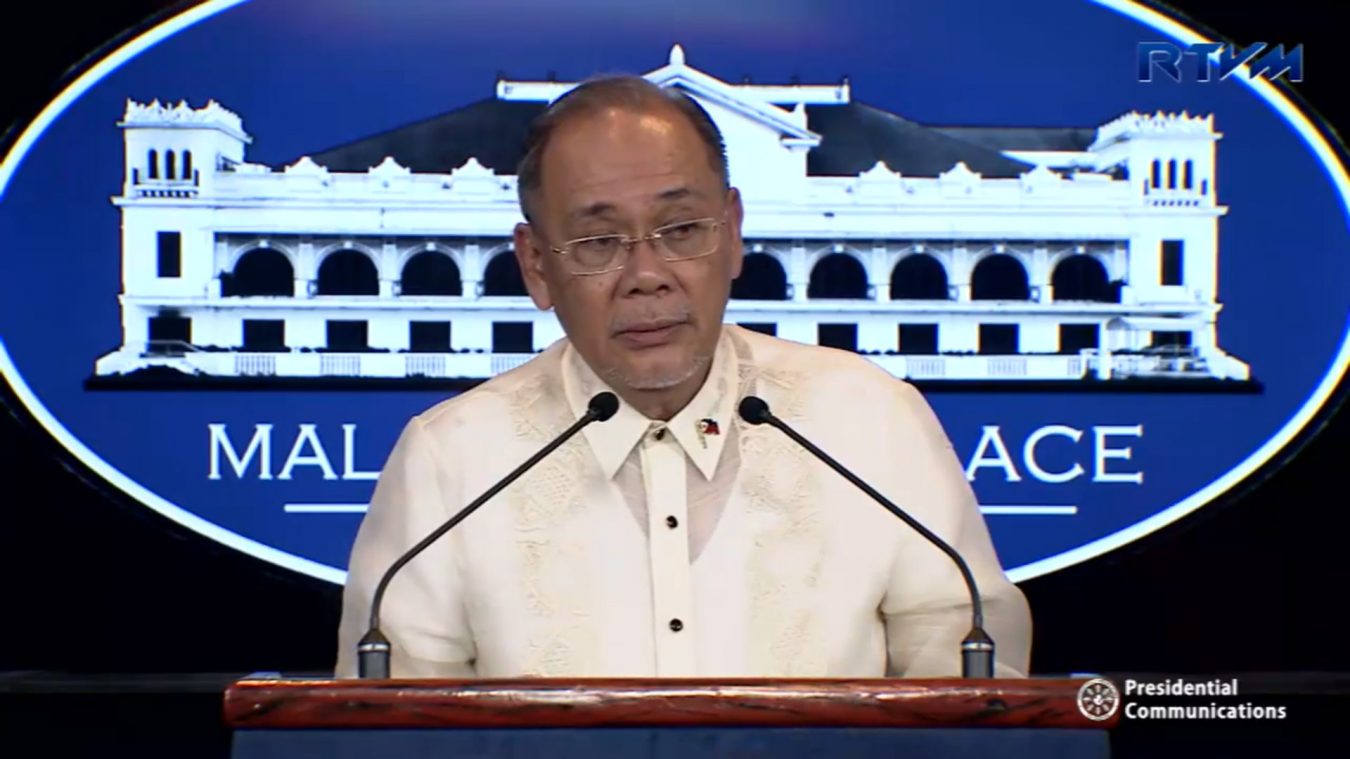 President Rodrigo Roa Duterte will embark on a three-day Official Visit to the Republic of Korea next week in a bid to highlight the importance of the relations between Manila and Seoul, a Foreign Affairs official said on Friday, June 1.
"The significance of this visit… basically has to do with conveying to the Republic of Korea the importance of its partnership with the Philippines and to reaffirm the strength of Philippine-Republic of Korea relations," Department of Foreign Affairs (DFA) Undersecretary Ernesto Abella said in a pre-departure briefing in Malacañan.
According to Abella, the Philippines is among the first nations in the world and the first among Association of Southeast Asian Nations (ASEAN) Member States to establish official diplomatic relations with Republic of Korea.
"We actually celebrate the 70th anniversary of the Philippines-Korea relations in this coming year 2019," the DFA official said, noting that official diplomatic relations between the Philippines and South Korea had been established on March 3, 1949.
During his first Official Visit to Seoul on June 3 to June 5, the President will participate in a summit meeting, a business luncheon forum, and at the E-Mart Philippine Food Festival.
In the summit meeting, the two leaders are expected to discuss Philippine-Korea relationships, and the rehabilitation of Marawi City, among others.
The Republic of Korea has donated US$100,000 to the Philippine Red Cross.
They will also discuss social cooperation or the protection of nationals of both countries.
The DFA official noted that about 1.6 million Korean tourists visited the Philippines and 450,000 Filipino tourists went to Korea in 2017, aside from the expatriates in each country.
Agricultural cooperation and the market access for Philippine exports, especially okra, avocado, and tropical fruits, will also be tackled during the summit meeting.
The two leaders will also talk about plans to cooperate in environmental protection for both bilateral and multilateral aspects.
A joint press conference will be held after the meeting between the two leaders.
During the Official Visit, four agreements will be inked and witnessed by President Duterte and President Moon.
These are the memorandum of understanding concerning cooperation in the field of transport between the Department of Transportation (DOTr) and the Ministry of Land, Infrastructure and Transport; Scientific and Technological Cooperation between the Department of Science and Technology (DOST) and the Ministry of Science and ICT; and Trade and Economic Cooperation by the Department of Trade and Industry (DTI) and the Ministry of Trade, Industry and Energy.
A loan agreement on the New Cebu International Container Port Project between the Government of the Republic of the Philippines and the Export-Import Bank of Korea will also be signed.
The President will also meet with the Filipino community in South Korea. An estimated 68,000 Filipinos are currently residing in South Korea, comprising of workers who entered the country under the employment permit system (EPS), students, professionals, missionaries, and spouses of Korean nationals.
The official visit has been in the works since President Moon invited President Duterte at the sidelines of the East ASEAN Summit in Manila in November 2017, Abella said. PND