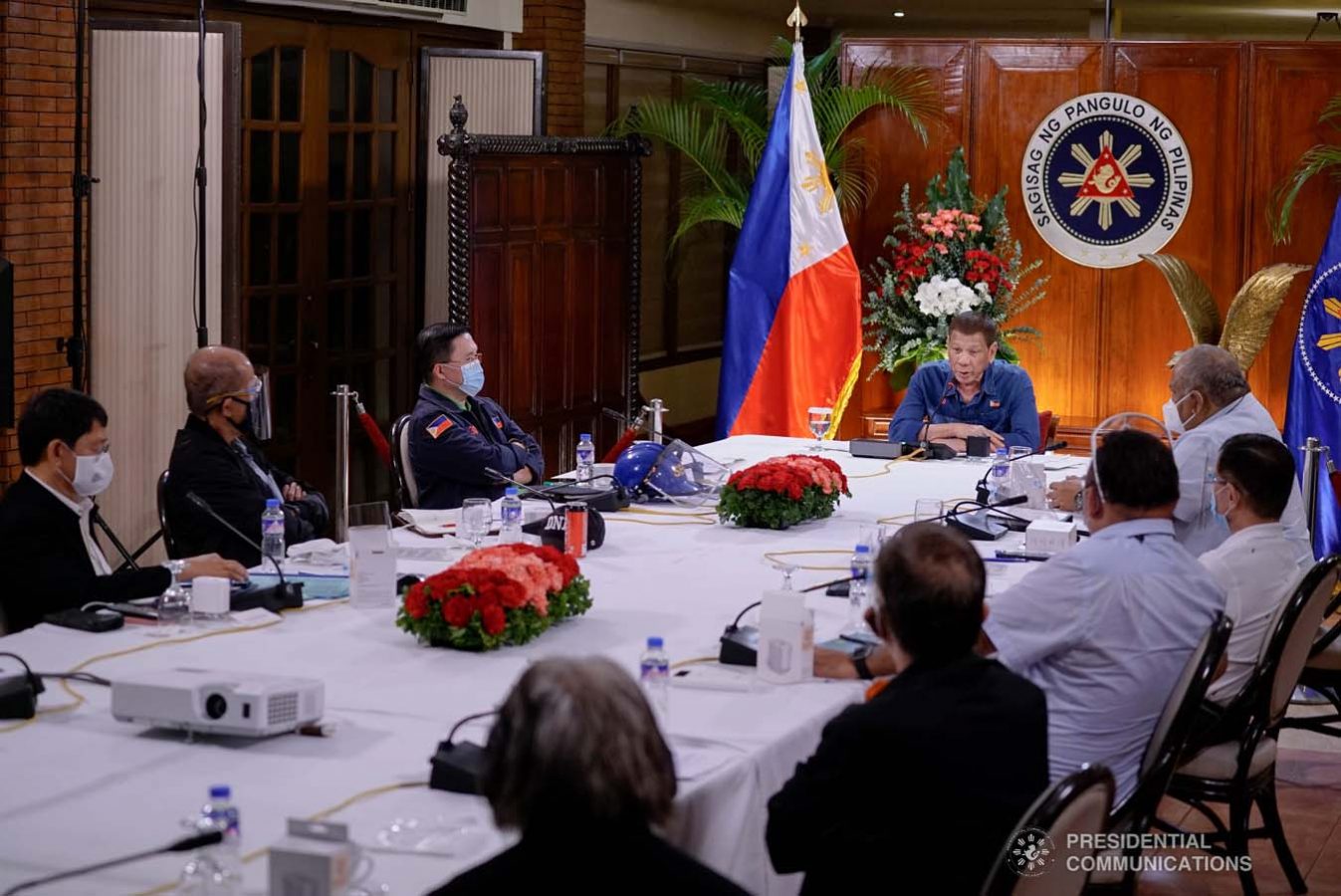 President Rodrigo Roa Duterte on Sunday, August 2 vowed to mobilize the country's military reservists and volunteers to contain coronavirus disease (COVID-19), which has impacted on people's lives and the economy.
Last week, the country's healthcare frontliners have called on the government to carryout stricter quarantine measures to provide them respite and for the government to recalibrate its response against the coronavirus.
"All nurses sa uniformed sector will have to work, and we can always ask for volunteers. Then I am asking [Defense] Secretary Delfin Lorenzana to mobilize, call a mobilization of doctors and nurses and those who can help kung iyan na lang ang maasahan namin, or I might outrightly call for all reservists to work," President Duterte said during a televised address.
"We agree that you are bone-weary. Alam ko na talagang — kumikitkit na sa buto ninyo 'yung hirap ninyo, both of the pressure, the stress — stressful work, and also the uncertainty and the fear of getting COVID and not having anything in return and that would also be wrong because 'yung tawag na unjust enrichment at the expense of others," the President told the country's health workers.
Under the law, military reservists must heed government's call for mass mobilization.
President Duterte also asked the Philippine National Police's (PNP) female members to be ready for training and immediate deployment in the country's health facilities.
"At saka 'yung mga pulis, mga nurses, be ready to be deployed there. Mga pulis, advise your workers na — 'yung mga pulis mo na babae, ibaba ninyo lahat, we will train them for about just one or two days. We will select a big auditorium," he said.
President Duterte also said he would appeal to Congress to include medical workers' request for free life insurance, free accommodation, free transportation as well as free testing in the Bayanihan to Recover as One Act.
"Kayong mga nurses, ulitin ko, outside, aide workers, maghanap ako ng pera sa Congress. To the health workers, doctors, nurses, sa not connected with government, we will try to look out for a way," he said.
"Marami kaming gustong ibigay sa inyo: insurance; then the P10,000 risk, across the board 'yan; tapos free accommodation, free transportation, free testing."
On July 28, the Senate approved the Bayanihan to Recover as One Act or the "Bayanihan 2", which would allot P140 billion for government to continue its programs and measures aimed at addressing the socioeconomic impact of the COVID-19 pandemic.
Last March, President Duterte signed the Bayanihan to Heal as One Act, which granted him special powers to address the COVID-19 outbreak in the country including the authority to give financial assistance to affected sectors.
As of August 2, the Philippines has a total of 103,185 COVID-19 cases with 65,557 recoveries and 2,059 deaths, according to data from the Department of Health (DOH). PND