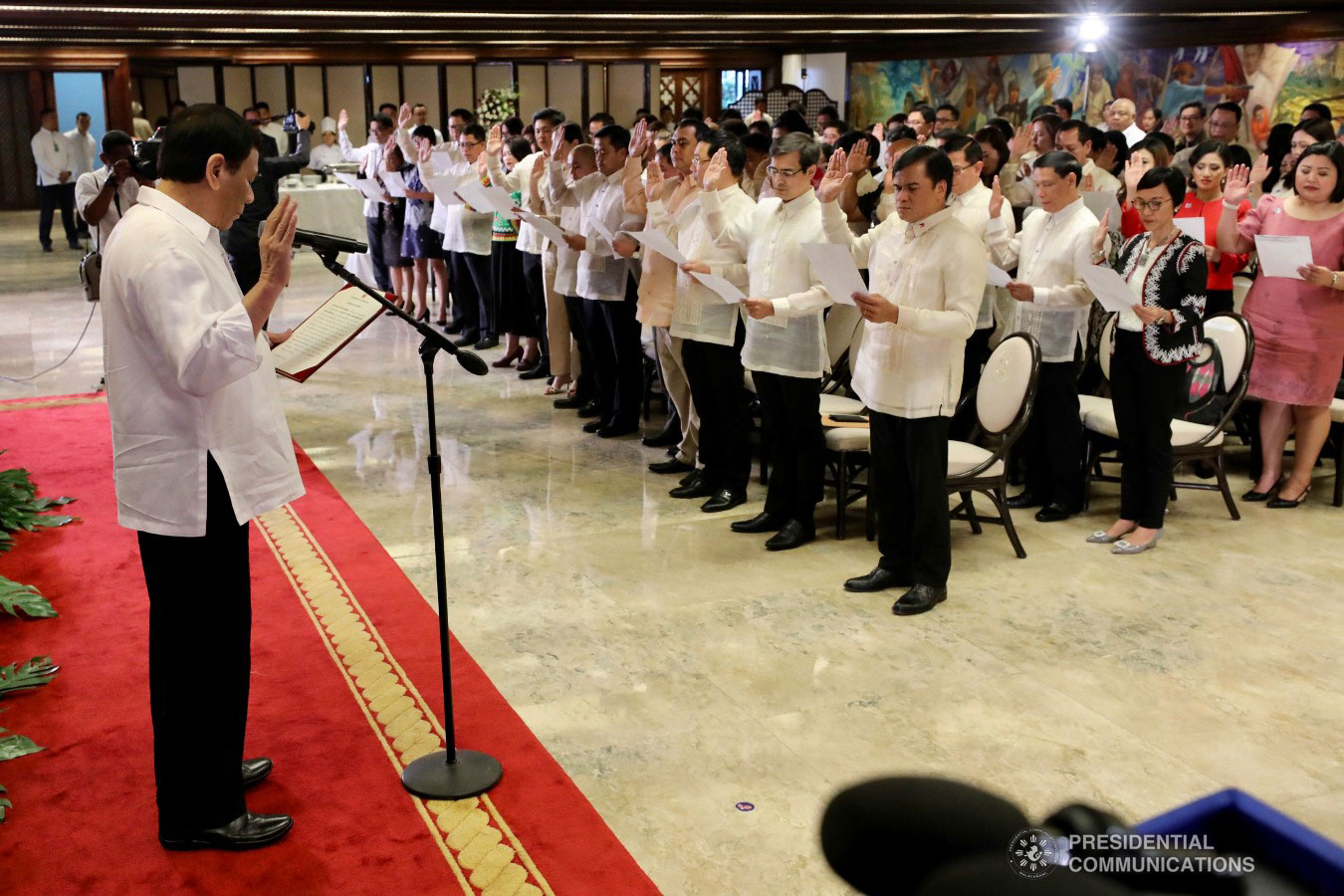 President Rodrigo Roa Duterte on Monday, August 13, told the newly appointed government officials to be competent and honest in serving the government.
President Duterte said this as he administered the mass oath-taking of 178 newly appointed government officials at the Heroes Hall in Malacañan Palace.
"Wala naman akong guidance na maibigay except that, you know, the standard is simple. You must be competent and honest," Duterte said in his speech.
He urged them to serve the government to the best of their abilities as they obey the laws and support and defend the Philippine Constitution.
"Basta kayo, magtrabaho lang. The marching order is simple: just protect government interest," he said.
He, however, warned government leaders against excessive allowances and travels, saying that he would be strict in spending government funds and would continue to fight corruption until the end of his term.
"I see good people around and I hope that you give your best to your country. Just avoid corruption," he stressed.
He then called on the officials to support his administration's efforts in combatting illegal drugs, noting their significant role in helping the government fulfill its responsibilities.
"I said I will go after drugs kung kaya ko because it will really, really destroy our country now or maybe tomorrow…It's actually a drug war all over the world," he said.
"I now task you to be at the forefront of excellent public service in your respective departments and agencies. Be the instruments of fairness, transparency, and justice that the Filipino people expect you to be," he added. ###PND