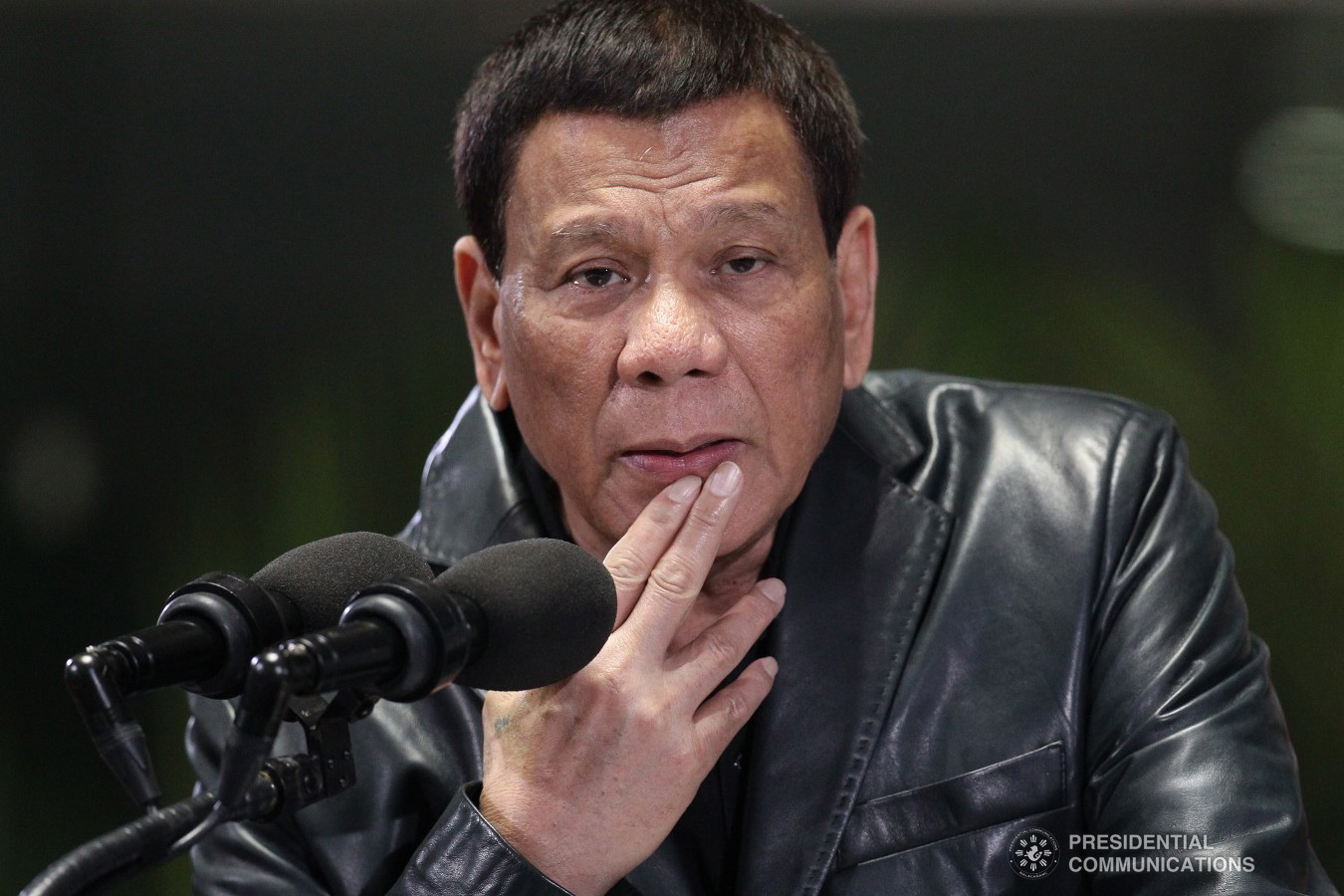 President Rodrigo Duterte on early Sunday morning, June 3, departed for his first Official Visit to South Korea, as he expressed confidence that the Philippines will build stronger security and economic cooperation with one of Asia's vibrant economies.
"Today, we stand shoulder to shoulder in advancing our shared aspirations and in facing threats to our nations, our peoples and in our region," the President said in his departure speech at the Ninoy Aquino International Airport Terminal 2.
President Duterte recalled that the ties between the Philippines and South Korea run long and deep, noting that nearly 70 years ago, the two countries stood side by side in defense of freedom and democracy.
Economically, he said there is much to be learned from South Korea's experience and expertise, stressing that despite insurmountable challenges, South Korea transformed itself to become one of the most advanced and progressive economies in the world.
"There is much room for even healthier growth across the areas of mutual interests. The Philippines stands ready to write a new chapter of closer ties, deeper amity and more comprehensive collaboration with South Korea," Duterte said.
In his scheduled talks with South Korean President Moon Jae-in, President Duterte said he would explore ways to bring cooperation to a whole new level based on respect for sovereign equality and democratic ideals.
"I will emphasize the importance of strengthening our partnership in defense and security, trade and investments, and political cooperation," Duterte said.
"I will likewise stress the need to work together to help achieve greater security by addressing conventional and emerging threats to stability in our region," he added.
While in South Korea, the President will also meet with South Korean business leaders and encourage them to invest in the Philippines.
"This way, they can actively contribute to our objective of providing a comfortable life for our people," he said.
The President will also meet with the Filipino community in South Korea and thank them for their sacrifices, particularly for making the national economy afloat.
President Duterte, who left for South Korea via a commercial flight to Incheon Airport, promised to report to the people a fruitful outcome in his three-day Official Visit.
South Korea aid on Marawi rehabilitation
In a media interview prior to his departure, President Duterte said South Korea could assist in the Marawi rehabilitation through its investments, especially in the agriculture sector.
It will be recalled that the South Korean government has donated US$100,000 to the Philippine Red Cross.
The President however said that there must be improvements in Mindanao's security situation in order for the region to develop, which is why he is pushing for peace negotiations with different rebel groups.
President Duterte reiterated that he is willing to pursue talks with Communist Party of the Philippines (CPP) founder Jose Maria Sison.
"As I said, I'm willing to talk. Ako ang ga-guarantee sa billeting nila, pagkain, lahat. But my condition is that no demand for coalition. That is not acceptable to me at all and any other group for that matter asking autonomy," he said.
Duterte meanwhile said he is leaving to Congress to decide whether or not to amend or suspend the Tax Reform for Acceleration and Inclusion (TRAIN) law.
With regards to the plans to adjust workers' wages, the President said the Executive branch has no power to legislate laws, noting that the country's predicament is due to its dependence on imported oil.
In the same media interview, President Duterte reiterated his warning against police and military personnel who are involved in corruption and the illegal drug trade.
"We have that sworn duty, a sacred one, to protect the people and preserve the nation and… I will do it. We will do it and it will be during our time. Sigurado 'yan," Duterte said.
"Corruption is hard to stamp out but I have a, maybe a little more than what is in there. We will clean up government. I will assure you," he said. PND
###