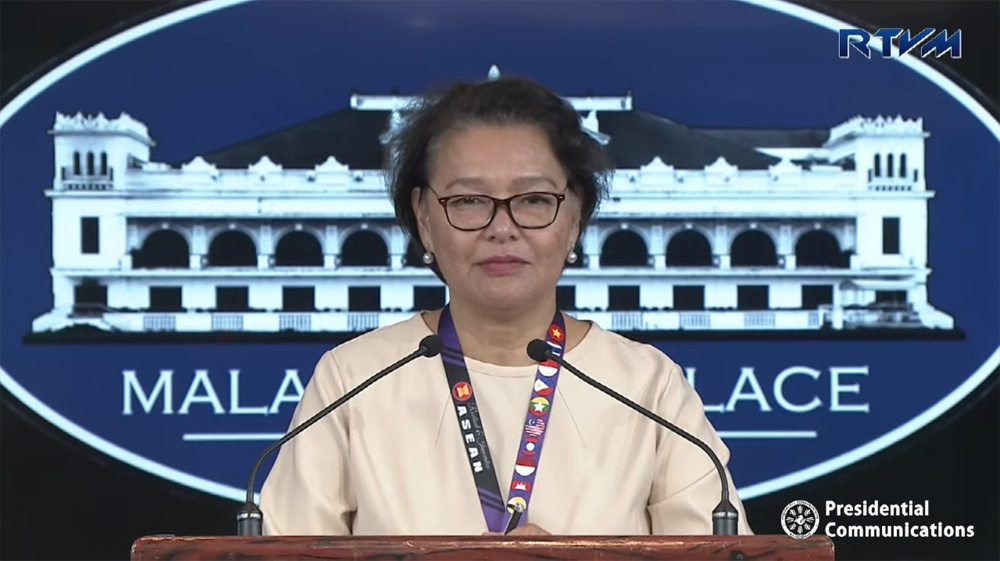 President Rodrigo Roa Duterte is set to attend the Association of Southeast Asian Nations (ASEAN) Leaders' Gathering in Bali, Indonesia on October 11.
President Duterte will meet with the other ASEAN leaders to discuss issues related to the theme: "Achieving SDGs (Sustainable Development Goals) and Overcoming Development Gap Through Regional and Global Collaborative Actions."
"The ASEAN Leaders' Gathering will be a two-hour informal roundtable. It will be co-chaired by the President of the Republic of Indonesia and the Prime Minister of Singapore as the ASEAN Chair in 2018," said DFA Assistant Secretary for ASEAN Affairs Junever Mahilum-West at a press briefing in Malacañang on Monday.
She said the President would be attending the meeting upon the invitation of Indonesian President Joko "Jokowi" Widodo.
Aside from the annual gathering, the President will also attend the ASEAN Leaders' Gathering Dinner in the evening.
According to Mahilum-West, the 10 ASEAN leaders will be joined by the Secretary-General of ASEAN, Managing Director of the International Monetary Fund (IMF), President of World Bank, and Secretary-General of the United Nations (UN).
The leaders are expected to affirm the regional bloc's commitment to support the roles of IMF, UN, and World Bank "in addressing development challenges."
Moreover, President Duterte is expected to highlight the government's efforts to improve its performance in achieving the Sustainable Development Goals.
The Chief Executive will also urge all parties to strengthen support for the development of Micro, Small, and Medium Enterprises and call for economic resilience amid prevailing global economic uncertainties.
The President will also encourage deeper cooperation among ASEAN, UN, IMF, and the World Bank to implement ASEAN Community Vision 2025 and the United Nations 2030 Agenda for Sustainable Development as well as the roles of the International Monetary Fund, World Bank, and the ASEAN+3 Macroeconomic Research Office in building the capacity of countries to reach their sustainable development targets.
Mahilum-West said Indonesia and Singapore are scheduled to hold a press conference after the meeting but there would be no official document to be issued by the leaders.
She, however, explained that the outcome of the discussions "is expected to set the tone" for the 2018 Annual Meetings of the IMF and World Bank Group also in Bali, Indonesia on October 12-14.
Asked about any possible bilateral meetings, Mahilum-West said the DFA is "making arrangements" for a meeting with Indonesian President Widodo and two other leaders.
Meanwhile, Mahilum-West said that President Duterte would take the opportunity to personally extend the Philippine government's assistance to Indonesia following a magnitude 7.4 earthquake and tsunami last month that left hundreds of people dead.
She said the assistance would be coursed through the ASEAN Coordinating Centre for Humanitarian Assistance on Disaster Management.
"This is a good chance for the President to personally relay to President Joko Widodo our assistance under the One ASEAN, One Response Program in disaster assistance," she said. PND
###