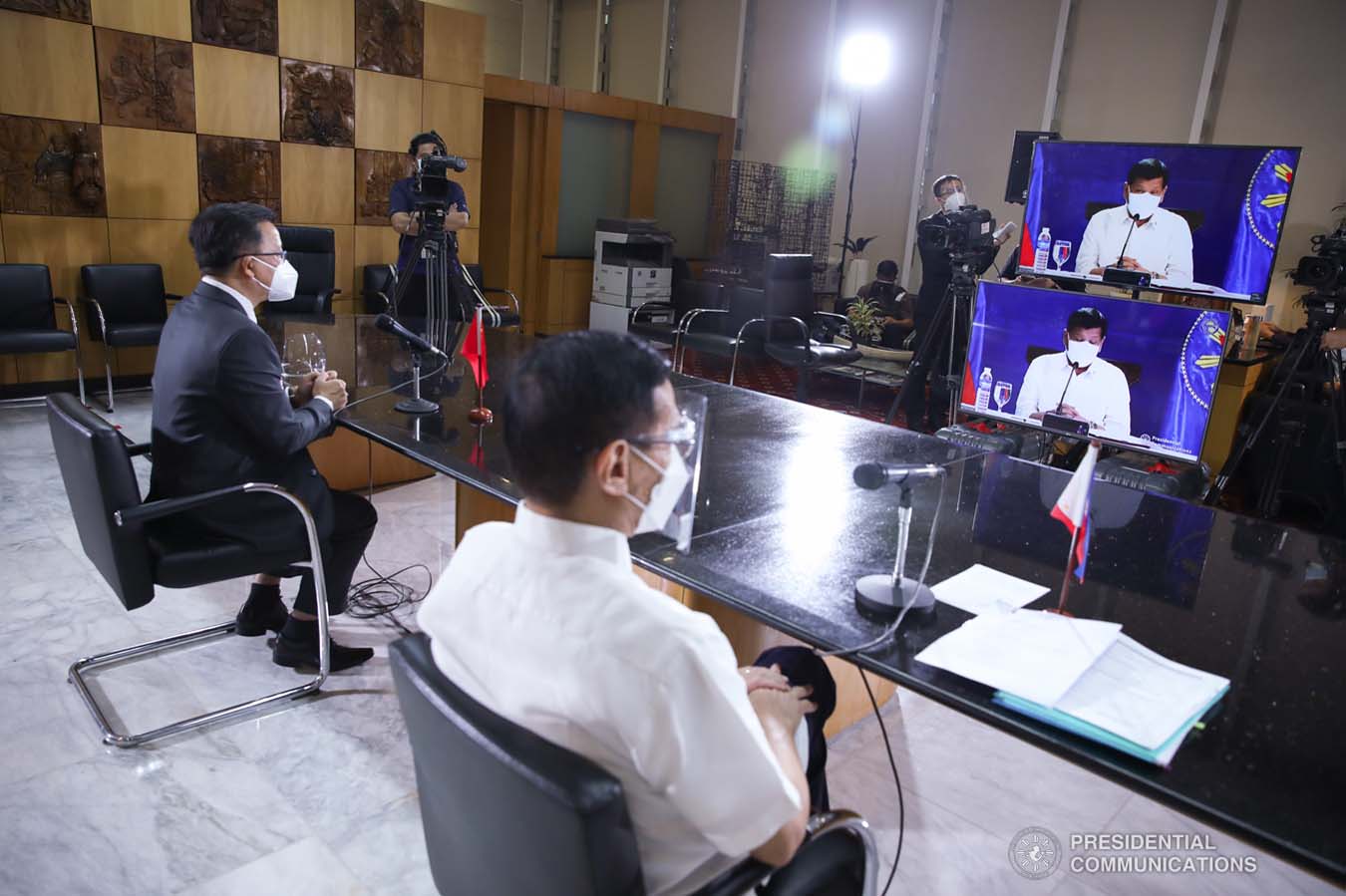 President Rodrigo Roa Duterte welcomed the arrival Friday of one million doses of Sinopharm COVID-19 vaccine donated by the Chinese government, thanking the Asian giant for an effort, which he said would greatly help government's fight against the coronavirus.
Witnessing the arrival via video teleconference in Davao City, President Duterte thanked China saying: "My deepest gratitude goes to China for the various COVID-19 assistance extended in the past, including the donation of vital medical supplies and equipment and the provision of technical support on COVID-19 response".
"These initiatives are indeed a testament of the goodwill of the Chinese government and the deep strong relations between the Philippines and China. These additional doses will definitely boost our efforts to ramp up our vaccination rollout and allow us to achieve herd immunity soon."
President Duterte also expressed his gratitude to vaccine czar Secretary Carlito Galvez Jr., the Inter-Agency Task Force for the Management of Emerging Infectious Diseases (IATF-EID), the Department of Health (DOH), and the Department of Foreign Affairs (DFA) and their institutional partners for securing a steady vaccine supply to the country.
At the same time, he recognized the contributions of the Filipino frontliners here and abroad since the beginning of the pandemic, thanking them for their selflessness in caring for the sick during the health emergency.
The President said his government will do its best to protect and incentivize the country's frontliners for their hard work, vowing to always back them.
Renewing his appeal to the public to get immunized, the President said the vaccines will only work if people take them.
"I encourage all Filipinos to get inoculated once your turn comes. Do not waste precious time as every single day is a risk for you and your loved ones," he said.
And as the government continues its vaccination drive, the President once again urged Filipinos to keep observing the minimum public health standards even after they get the jab.
The President made an assurance that his administration is exerting all efforts and will continue to use all available resources to end the pandemic.
"Join us in our collaborative action in beating this pandemic through vaccination and the strict observance of health protocols," he stressed.
The Chinese donation arrived at the Ninoy Aquino International Airport (NAIA) Terminal 2 in Pasay City via a Philippine Airlines (PAL) chartered flight.
The Food and Drug Administration (FDA) granted Sinopharm vaccine emergency use authorization (EUA) in June this year, making it the seventh vaccine brand to be given an EUA in the Philippines.
The country expects to receive around 22.7 million doses of COVID-19 jabs from different manufacturers for the month of August. PND