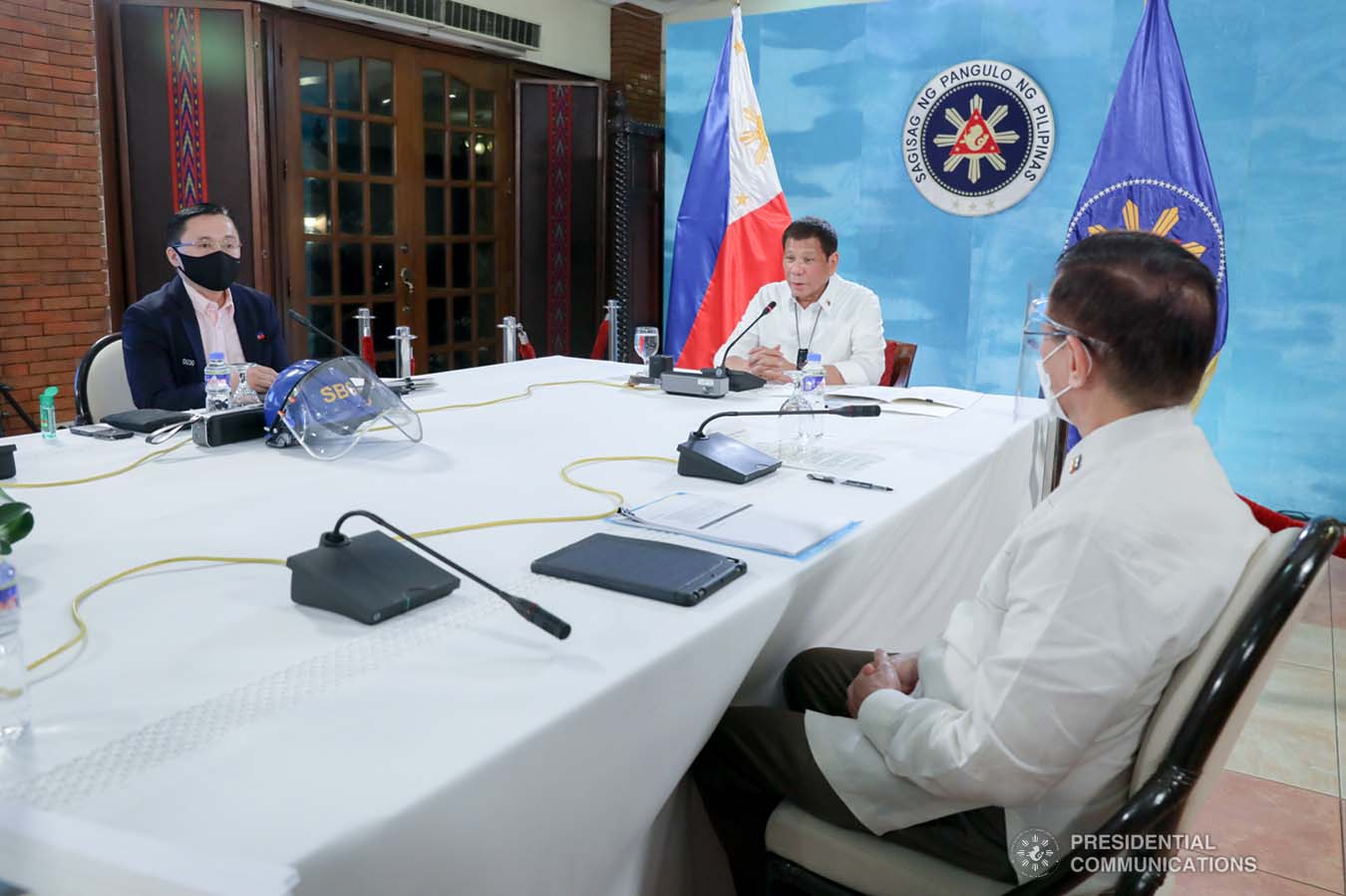 President Rodrigo Roa Duterte intends to get rid of corruption in government and advises corrupt officials to step down from office immediately and face prosecution.
During his televised public address Thursday, President Duterte said he expects that with the government-wide corruption investigation, majority of those who will be discharged will come from the Department of Public Works and Highways (DPWH).
"Next week, we are still investigating DPWH. Ang DPWH ang pinaka-racket diyan is 'yung ghost project. So walang delivery, ghost project. Marami 'yan," he said.
Most of the anomalies, he said, are committed by DPWH's regional directors.
"For the longest time, wala masyadong imbestigasyon diyan pero kayong may kasalanan diyan sa mga ganun, I advise you to resign now. Resign now kasi pagdating ng panahon I will throw the book at you, even the kitchen sink at saka makita ninyo you will be prosecuted administratively and criminally at walang patawaran dito. This is not the time for condonation or being — basta 'yung pera ng tao," he said.
According to the Chief Executive, the best way to find out the truth is to conduct an audit of those projects to determine if these are ghost projects or not.
The President also believes there are irregularities in DWPH's handling of road right-of-way issues.
Administratively, those offenses are considered misconduct, but in the penal side those are malversation of fund, the President said.
"Tapos 'yung sa itong mga — karamihan ghost projects. Iyan ang ano diyan. Iyong iba naman kagaya ng public works na nakita ninyo iyong kubeta na walang cover na puro nakahilera lang 'yung — 'yung bowl, inidoro. Walang division, wala lahat. Iyon 'yung mga p***** i**** klaseng trabaho," he added.
With impending bureaucracy-wide probe, the President assured the public that the Sandiganbayan will be busy hearing corruption cases.
"Iyan ang ano ko sa inyo. Talagang walang… Galit ako sa inyo eh. Kaya 'yung na-dismiss, bagay lang. You should not — not anybody's fault but yours for committing graft and corruption," he said.
"I really intend to clean government. At least, kung hindi ko kaya, mamenos-menosan ang kurakot sa gobyerno. Iyan na lang ang consuelo ng tao na mahuli at mapreso." PND