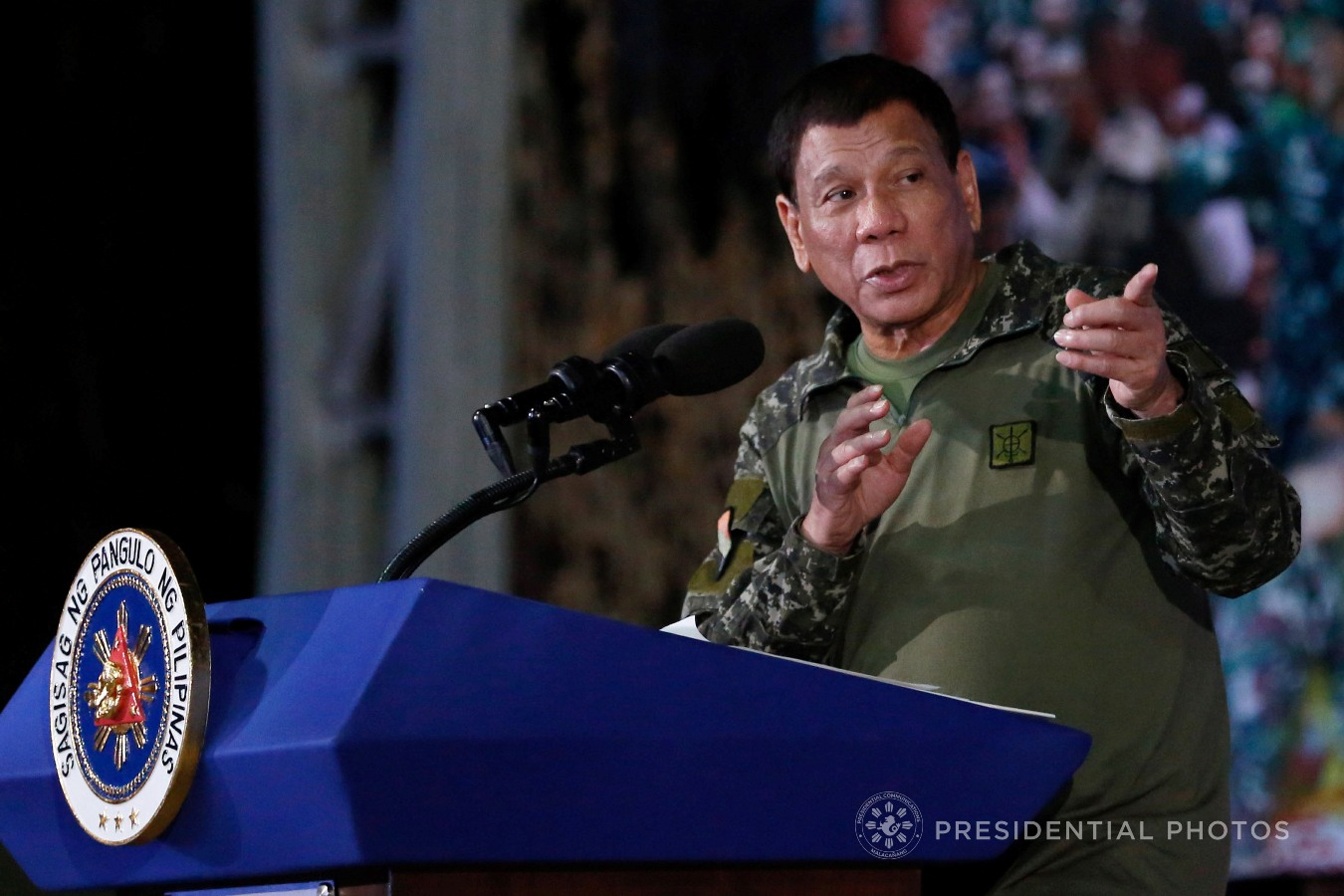 President Rodrigo Roa Duterte on Wednesday, November 22, said soldiers received praises from delegates who attended the 31st Association of Southeast Asian Nations (ASEAN) Summit and Related Summits held in the country last week.
In a speech at the Fort Magsaysay in Nueva Ecija, the Chief Executive said heads of states and military officials congratulated him for the government's campaign against the rebellion in Marawi.
"You know, marami akong natanggap na accolades but it was not for me. But rather coming from the military attachés of the countries participating and the heads of state and everybody else na nandoon and they were congratulating me for the Marawi campaign, which to them, was successful," he said.
Duterte said the soldiers were also lauded by the delegates he met during the meetings held last week.
"Everybody whom I meet during the ASEAN, walang sinabi kung hindi, 'Napakahusay ng sundalo mo,'" the President said.
President Duterte visited the headquarters of the Special Operations Command in Fort Magsaysay, Nueva Ecija and conferred the Order of Lapu-Lapu to soldiers who fought during the Marawi siege in the Islamic City.
The Chief Executive acknowledged the contribution of the soldiers who offered their lives for the country.
"I mourn and extend my condolence to our fallen soldiers and I say na, 'Maraming salamat sa mga sundalong nagpakamatay sa Pilipinas,'" he said.
The President then reiterated his commitment to provide soldiers with "best of the arms now."
"Kung anong kailangan ninyo, binibili ko. Sabihin lang ninyo at bibilhin ko. Walang secondhand," Duterte said, noting that he has reserved a certain portion of the country's income dedicated to the purchase of a new generation of firearms and for intelligence.
Meanwhile, the President also discussed the independent financial body that would be established for the Armed Forces of the Philippines (AFP) and Philippine National Police (PNP).
"'Yun ang mag-manage ng pera ninyo at tingin ko, with the yearly appropriation, nandiyan man talaga 'yang inyo, the extra income that you get from the real estate business na makukuha, hindi na kayo kukulangin. And even 'yung incremental increase ninyo sa sweldo, makapagplano pa na," he said, referring to the income of the troops that they might earn once properties, like their camps, are put on lease. ### (PND)