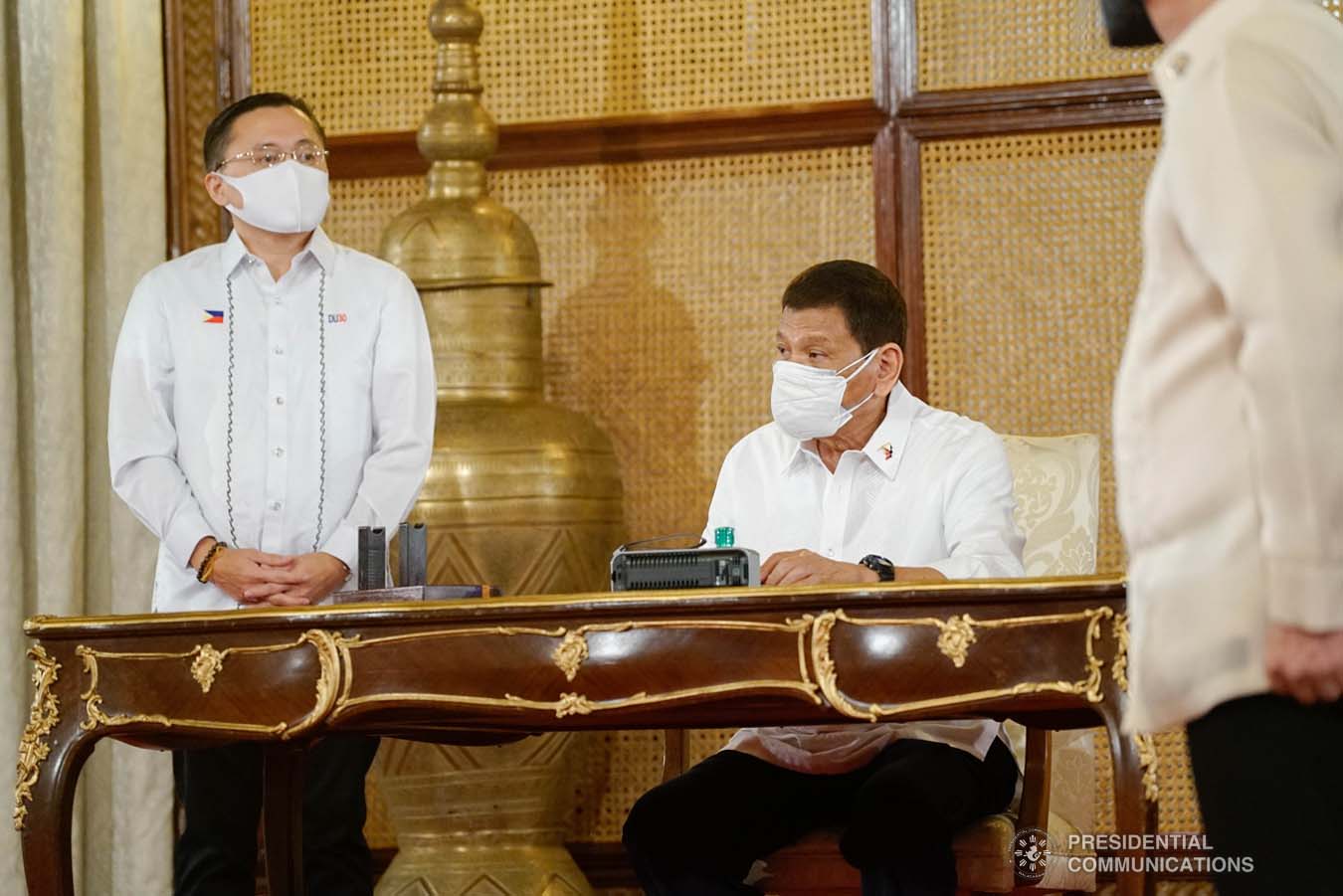 President Rodrigo Roa Duterte led the ceremonial signing Friday of the Bureau of Fire Protection (BFP) Modernization Act and witnessed the presentation of newly enacted laws on various state universities and colleges (SUCs) hoping the newly signed legislative measures will make the country safe and improve the education sector.
SUCsSpeaking during the event held in Malacañang, President Duterte said the passage of the BFP Modernization Act (Republic Act 11589) will help boost the morale, efficiency, responsiveness and professionalism of the BFP in realizing its mandate.
"Under this law, the BFP will embark on a 10-year modernization period transforming it into a modern and world-class institution. This will consistently guarantee our safety and become the source of pride."
The chief executive expressed hope that the passage of the new measure will further inspire the men and women of the BFP to hone their skills and expertise in fire prevention and suppression, as well as emergency, medical response, and disaster preparedness and resilience.
With regard to the newly enacted laws on various SUCs, the President said he signed six laws that include the conversion of public higher education institutions into state universities to provide Filipino students with advanced professional instruction and training and a more conducive learning environment, especially for those living in far-flung areas.
"I look forward to witnessing the state universities and college to produce our future generation the leaders and professionals of our country," the President said.
"To all our students, let me assure you of this administration's continuing commitment in advancing initiatives that will enable you to excel in your chosen fields of study and reach your full potential."
The signing of the BFP Modernization Act and the presentation of the newly enacted laws on various state universities and colleges manifest strong cooperation between Congress and the present administration, according to the President.
The BFP Modernization Act mandates the BFP to develop and implement a fire protection modernization program including the acquisition of modern fire equipment, expansion of the BFP's manpower and provision of specialized training for firefighters, among others.
The President called on all concerned government agencies to ensure the full, inclusive, and efficient implementation of the newly enacted and existing laws.
Present during the ceremony were Executive Secretary Salvador Medialdea, Interior and Local Government Secretary Eduardo Año, Senate President Vicente Sotto III, House Speaker Lord Allan Jay Velasco and other members of the Senate and House of Representatives who authored and co-authored the BFP Modernization Bill. PND