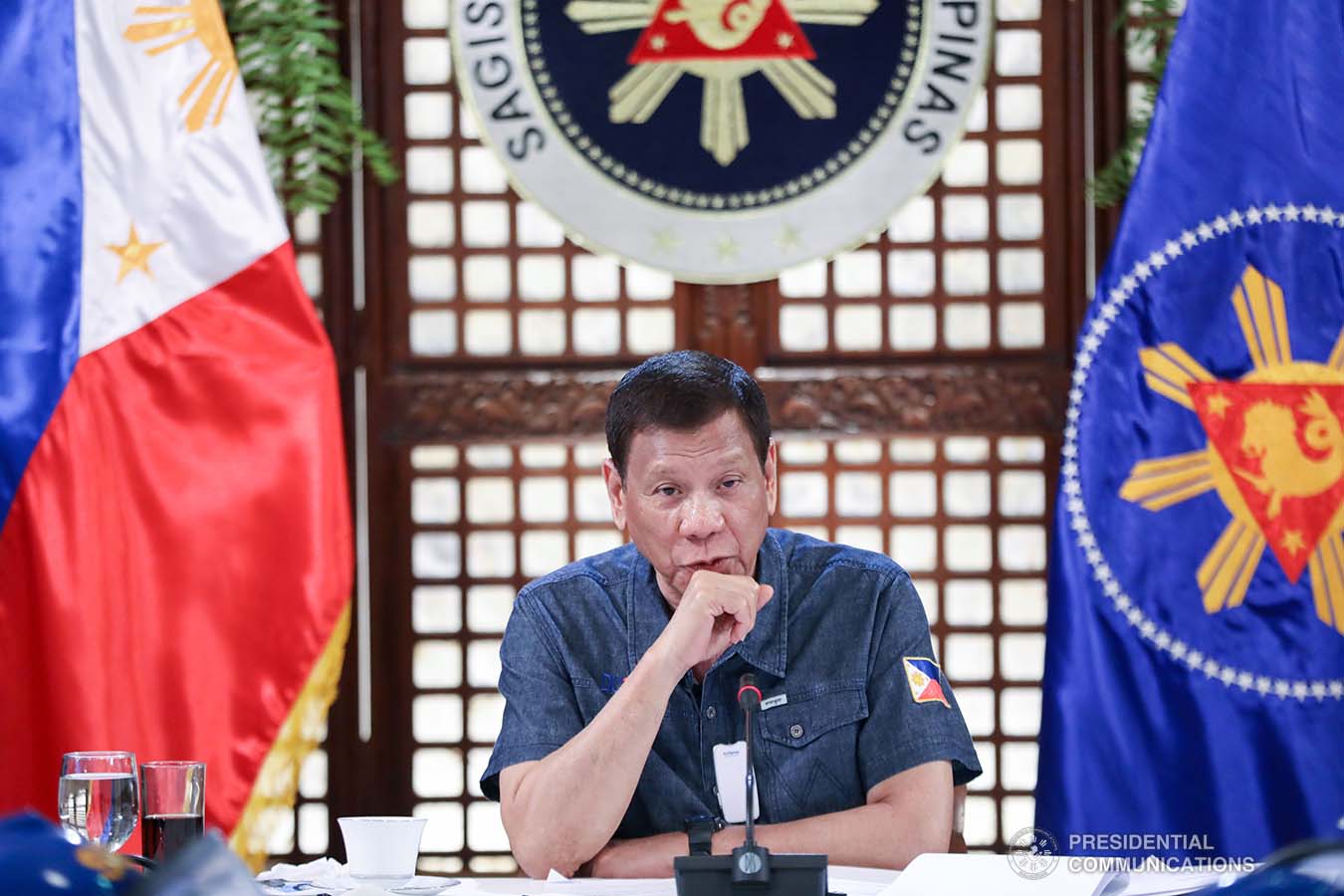 President Rodrigo Roa Duterte has reiterated his call for the public to obey safety measures against the coronavirus disease 2019 (COVID-19) as the government starts to gradually ease restrictions.
In a televised address aired Tuesday morning, President Duterte said people should remain vigilant because the lifting of quarantine measures does not mean the public will be safe from the highly contagious coronavirus.
"Dahan-dahan lang sa ngayon para walang ano — hindi tayo madapa. Dahan-dahan lang. Because we cannot afford a second or third wave na mangyari. Ito 'yung mabagong mahawa na naman at rarami na naman dahil nga sa mayroon tayong rules na hindi sinunod," he said.
To prevent new infections, President Duterte reminded Filipinos to continue abiding safety measures set by the Inter-Agency Task Force for the Management of Emerging Infectious Diseases (IATF-EID).
"Do not go out of your house without a mask. That is a must. Must comply. Kung wala kang mask you endanger — ipapasubo mo 'yung kaharap mo," he said.
Aside from wearing masks, he also advised people to observe social distancing policy.
Government rules are intended to protect public health, considering the "very lethal" nature of COVID-19, the President said.
"The injunctions given by government, ang mga salita na 'huwag', 'ganito', 'ito gawain mo', 'ito huwag mong gawin', it is intended for your protection," he said. "Gawain ninyo 'to kasi makatulong ito para sa atin."
On March 8, President Duterte declared a state of public health emergency over the Philippines to address the COVID-19 crisis. He then placed the entire Luzon under Enhanced Community Quarantine (ECQ) on March 16.
On April 26, the government announced modified quarantine measures dubbed as the "new normal" where public transportation is allowed and more establishments are permitted to resume operations until a vaccine against the respiratory disease becomes available.
The Department of Health (DOH) reported 292 new infections, bringing the total number of COVID-19 cases in the country to 11,086 as of May 11. A total of 1,999 individuals recovered from the disease while there were 726 deaths. PND