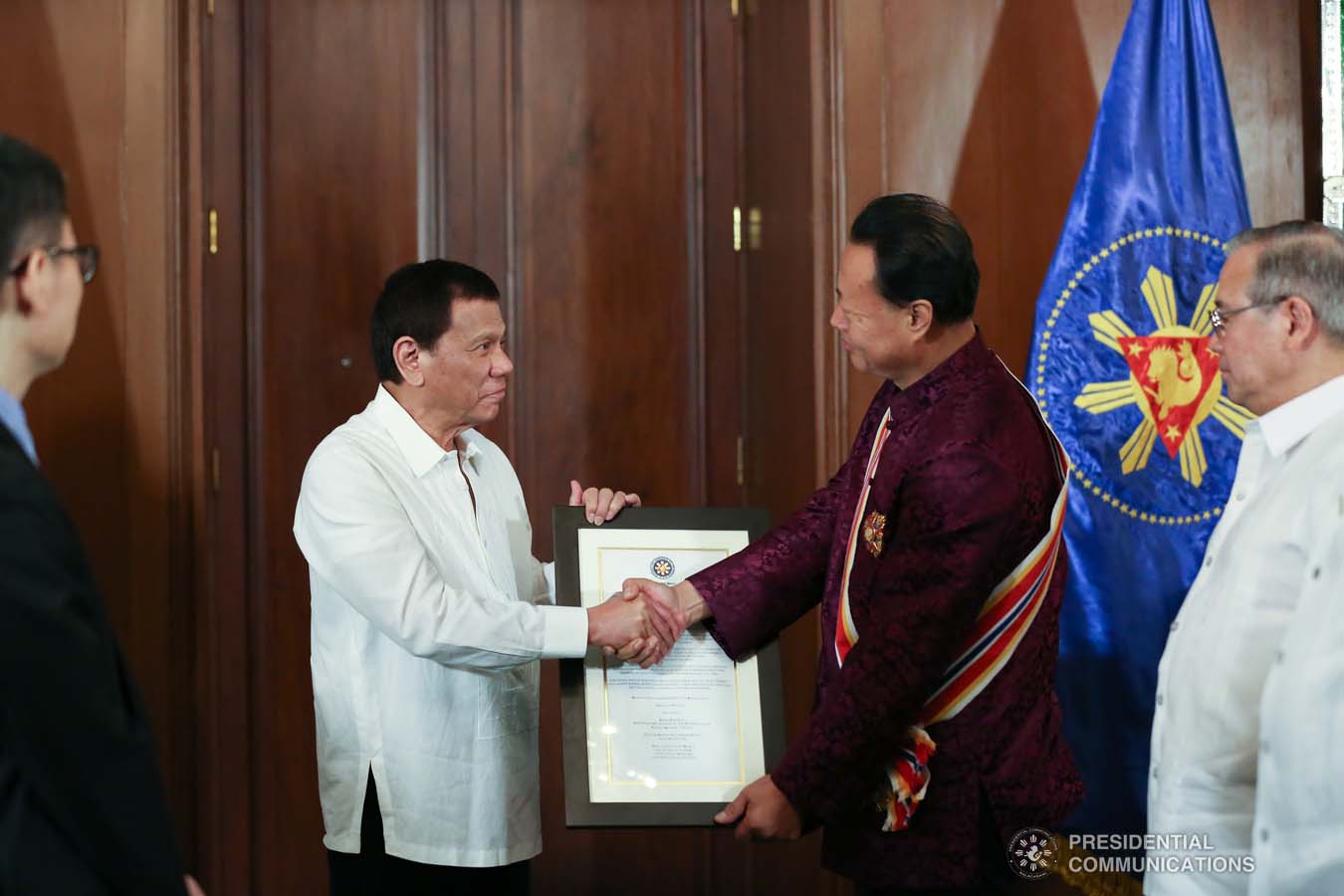 President Rodrigo Roa Duterte met with outgoing Chinese Ambassador Zhao Jinhua in a Palace farewell call on Monday, thanking the envoy for his contributions to stronger ties between the Philippines and China.
President Duterte, whose independent foreign policy drove the Philippines closer to the Asian economic giant, wished Chinese Ambassador Zhao Jinhua good luck in his next assignment as China's ambassador.
The Chief Executive expressed his gratitude to Ambassador Zhao for his vital role in a growing and more robust bilateral relationship between Philippines and China, adding he hopes Zhao's successor would be as good, if not better than him.
Born in December 1965, the 53-year-old ambassador holds a Master's Degree in World Economy from Nankai University and a Master's Degree in International Policy and Practice from Elliott School of International Affairs, George Washington University.
Ambassador Zhao became China's envoy to the Philippines in 2014. Prior to his appointment to the country, he was the ambassador of China to the Republic of Liberia from 2010 to 2013. PND