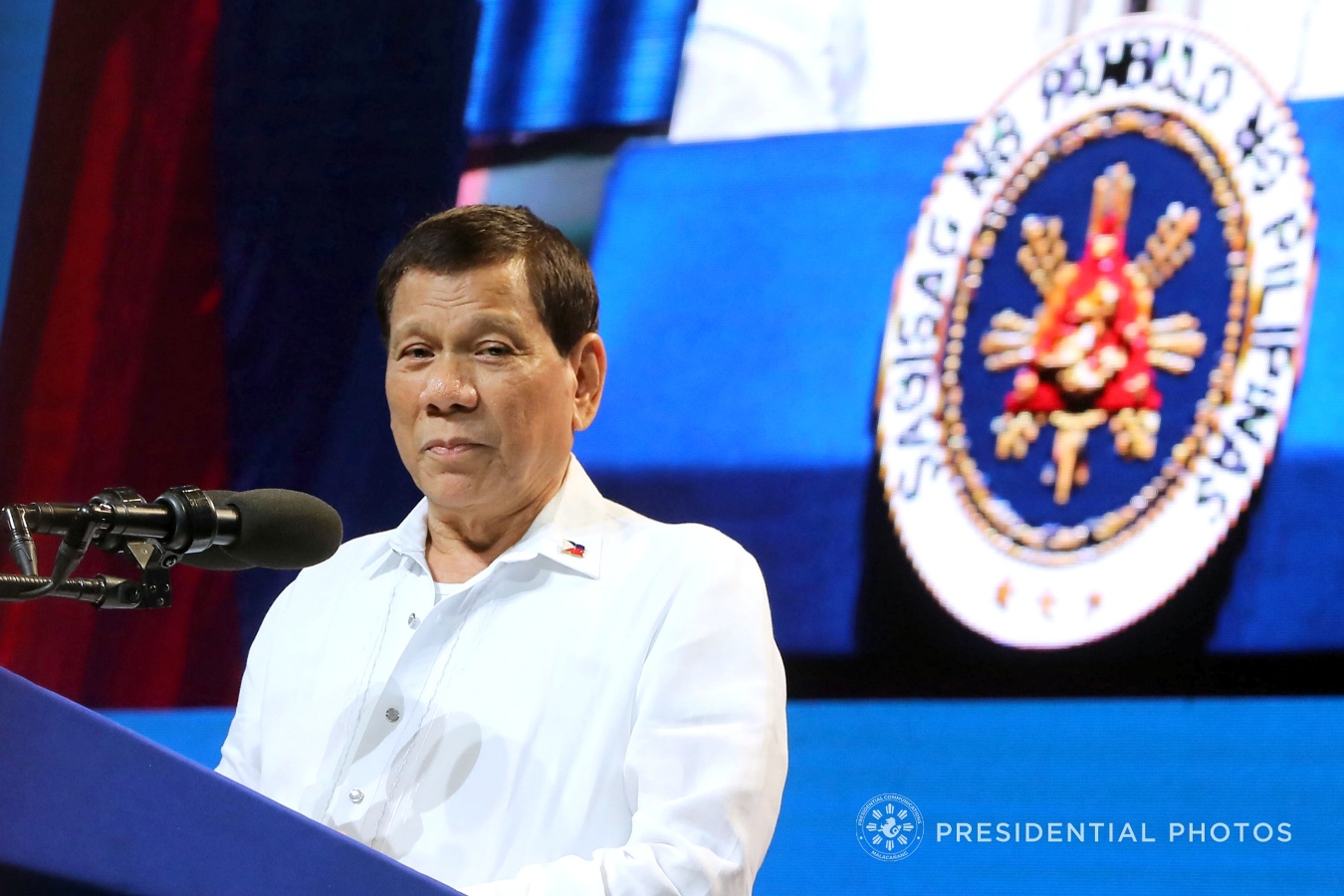 President Rodrigo Roa Duterte on Tuesday, March 6, guaranteed Filipino businesswomen of the government's support in the development of micro, small, and medium enterprises (MSMEs).
The President led the 10th Filipina Entrepreneurship Summit at the World Trade Center in Pasay City, which is held annually in line with the celebration of the International Women's Day and the National Women's Month.
He expressed gratitude to the women entrepreneurs for being critical drivers of the country's economic growth.
"I assure you of the government's support to promote MSME development and of our untiring commitment to provide a conducive business environment," President Duterte said in his speech.
The Chief Executive noted that 75 percent of MSMEs are owned by women, which accounts for more than 60 percent of jobs in the country.
"Increasing their competitiveness provides economic benefit and results in job creation," he explained.
At the same time, the President reiterated his administration's focus on eradicating illegal drugs, crimes, and corruption and in the relentless drive in pursuing peace to foster economic growth and achieving sustainable development.
"I assure everyone that, in line with the theme of this year's National Women's Month celebration, the government is supportive of initiatives to 'Make Change Work for Women,'" he said.
President Duterte also urged other stakeholders to continue to highlight the empowerment of women as active contributors and claimholders of development.
On the other hand, the President cited the government's initiatives.
"Through the various government initiatives like the Investment Priorities Plan 2017-2019, our efforts to enhance the competitiveness of the MSMEs and our Build, Build, Build program among other noteworthy endeavors, may we work as one in building a progressive and prosperous society where everyone can have a decent and comfortable life," he said.
"Together, let us build an inclusive and equitable Philippines where upliftment and opportunities – regardless of ethnicity, class or gender – are available and accessible to all," he further said.
In addition, Duterte said the government has poured "so many millions" for the development of MSMEs.
"I will try to make it double or triple next week to make the money available," he said.
Meanwhile, the Chief Executive lauded Go Negosyo for its efforts in providing opportunities for the country's MSMEs, particularly for businesswomen, to expand and improve their businesses.
"What you do today complements the government's vision for MSMEs to be globally competitive, regionally integrated, resilient, sustainable, productive, innovative and dynamic by 2022," he said.
The President also witnessed the recognition of the awardees of the 2018 Go Negosyo Inspiring Filipina Entrepreneurs.
He then encouraged them to continue being an inspiration to everyone, especially to their fellow women.
The Filipina Entrepreneurship Summit, an annual affair since 2009, aims at reinforcing entrepreneurial spirit among women, recognizing the Filipina entrepreneur's capacity to be agents of change and progress. ###PND