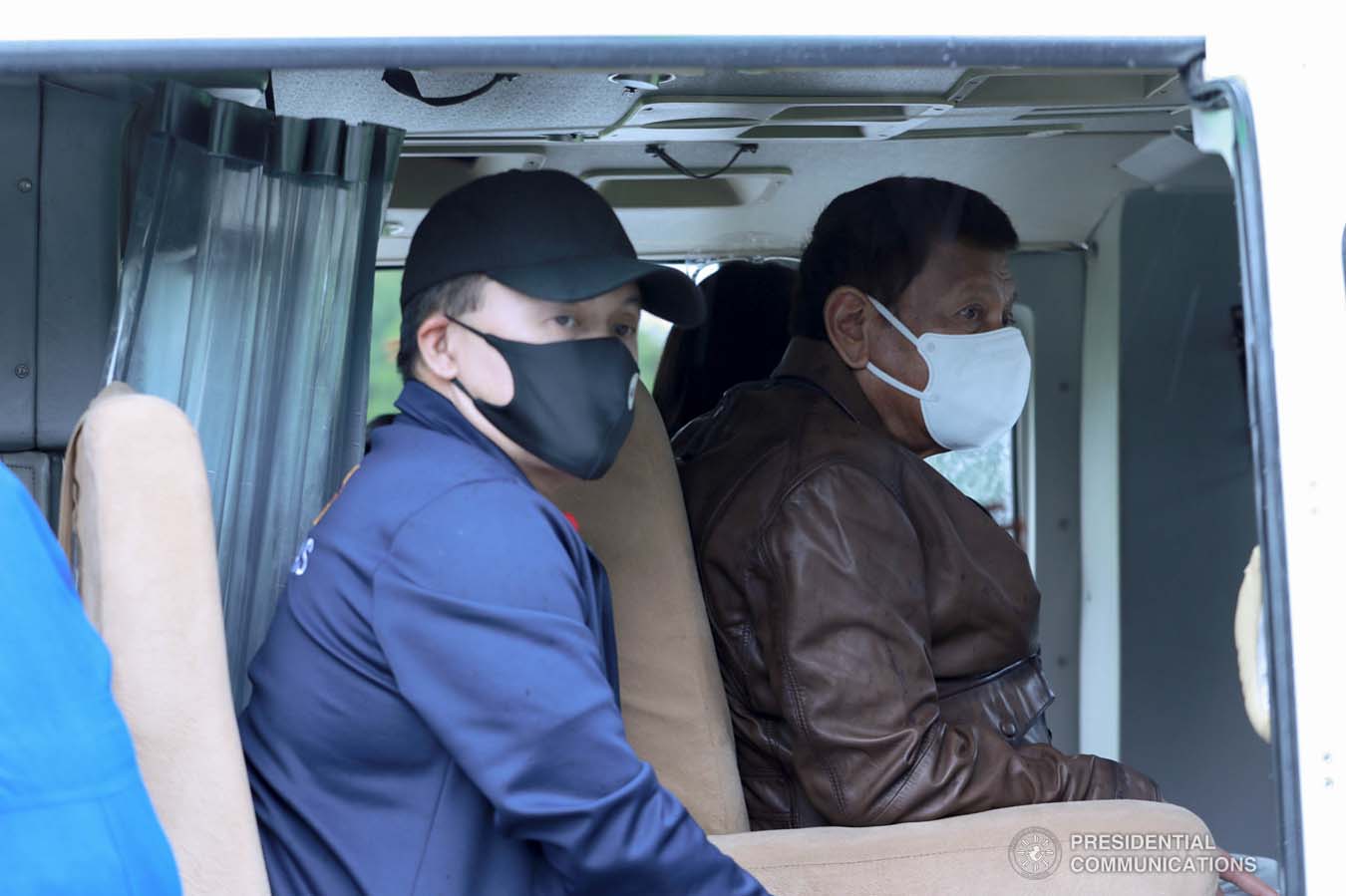 The government is on top of the situation following the devastation of Typhoon Ulysses, President Rodrigo Roa Duterte on Thursday, November 12, said, as he vowed immediate assistance to affected communities.
"As President, I guarantee you that your government will do its best to provide assistance in the form of shelters, relief goods, financial aid and post-disaster counseling," President Duterte said in a televised address.
The President said that even before Typhoon Ulysses made its first landfall, various government agencies have already been mobilized to respond to the situation on the ground.
"But all of this, lahat pati 'yung mga sundalo, nauna na po 'yan. Iyon pa lang 'yung dumating ang advisory sa atin, nakapondo na 'yung mga tao. The goods are there, the people have been mobilized and deployed kaya pagdating ng bagyo nandiyan nagtrabaho na sila," he said.
The President noted that government's security forces and rescue teams have the tools and equipment to help people in disaster areas.
Touting new government assets, he said the Coast Guard and the Navy will use their vessels to rescue people, while Air Force's air assets are ready to be dispatched.
In his statement, President Duterte made a renewed call on local government units (LGUs) and other agencies to exhaust all resources in ensuring that "the well-being and safety of our people remain the top priority".
He also appealed to Filipinos to help each other through bayanihan.
"Rest assured, the government will not leave anybody behind. We will get through this crisis. I assure you as one nation kapit po tayo mga kababayan, magbayanihan po tayong lahat," said President Duterte.
President Duterte, who is participating in the virtual ASEAN Summit, conducted an aerial inspection of affected areas.
Typhoon Ulysses, internationally known as Typhoon Vamco, made landfall Wednesday night in Patnanungan, Quezon, according to the Philippine Atmospheric, Geophysical and Astronomical Services Administration (PAGASA).
Bringing heavy precipitation and strong winds, the typhoon ravaged the Bicol region, Central Luzon, Calabarzon, and Metro Manila.
Prior to Typhoon Ulysses, Typhoons Siony and Tonyo, as well as Super Typhoon Rolly, battered the country. PND