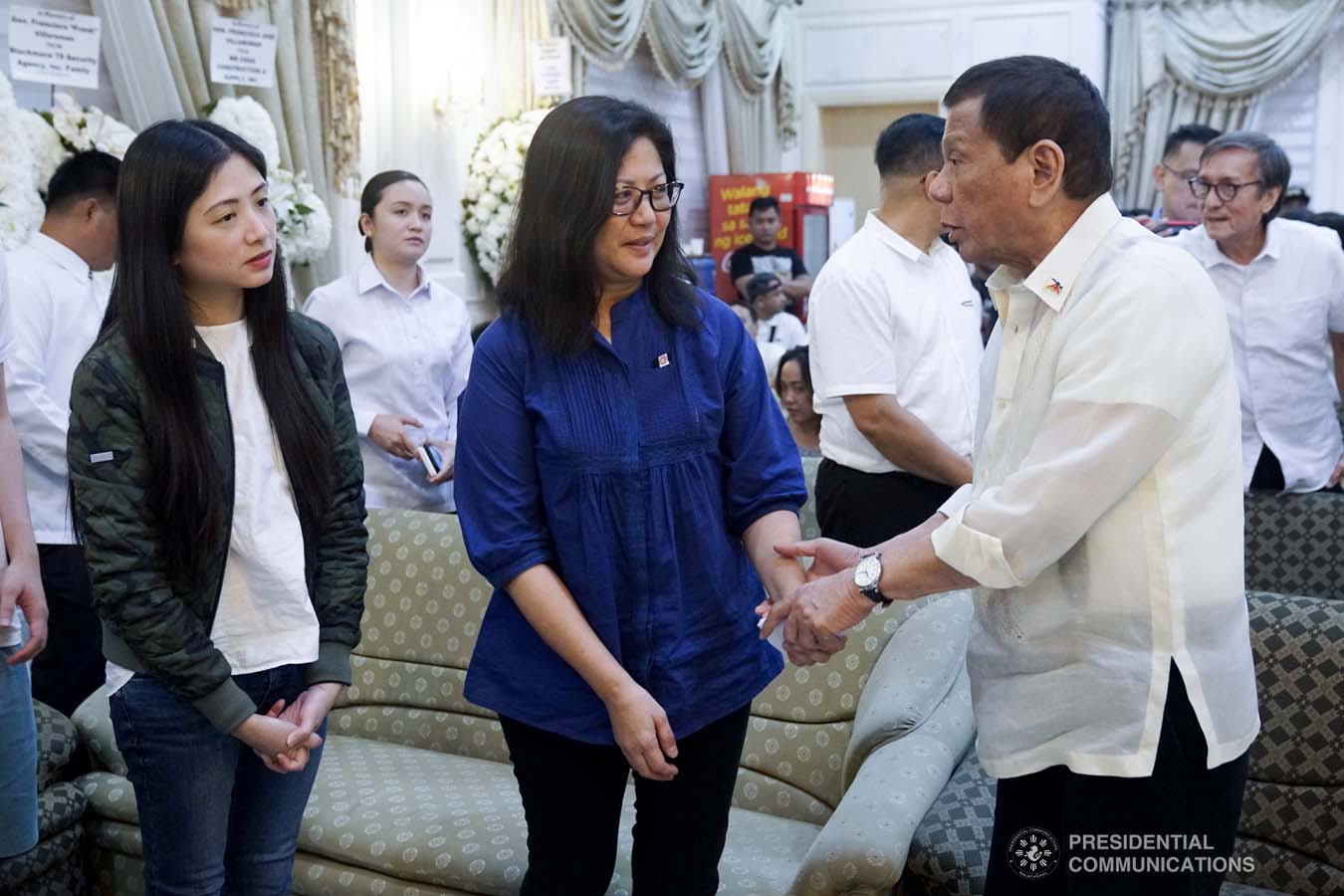 DAVAO CITY—President Rodrigo Roa Duterte on Friday evening paid his last respects to retired police general Francisco Villaroman who passed away Tuesday after battling colon cancer. He was 64.
President Duterte arrived at the Davao Cosmopolitan Memorial Chapel here and offered his condolences to the Villaroman family.
Villaroman, a one-star police general, previously served as security and anti-terrorism consultant to President Duterte. Among his other notable positions while in police service are: Regional Director in the Philippine National Police (PNP) from 2010 to 2011; and head of the Davao City Public Safety and Command Center from 2013 to 2016.
He also founded security agencies Black Mace 79 Security Agency Inc. and Voltron 79 Security Agency Inc.
Sen. Christopher Lawrence "Bong" Go accompanied the President during the wake visit. PND