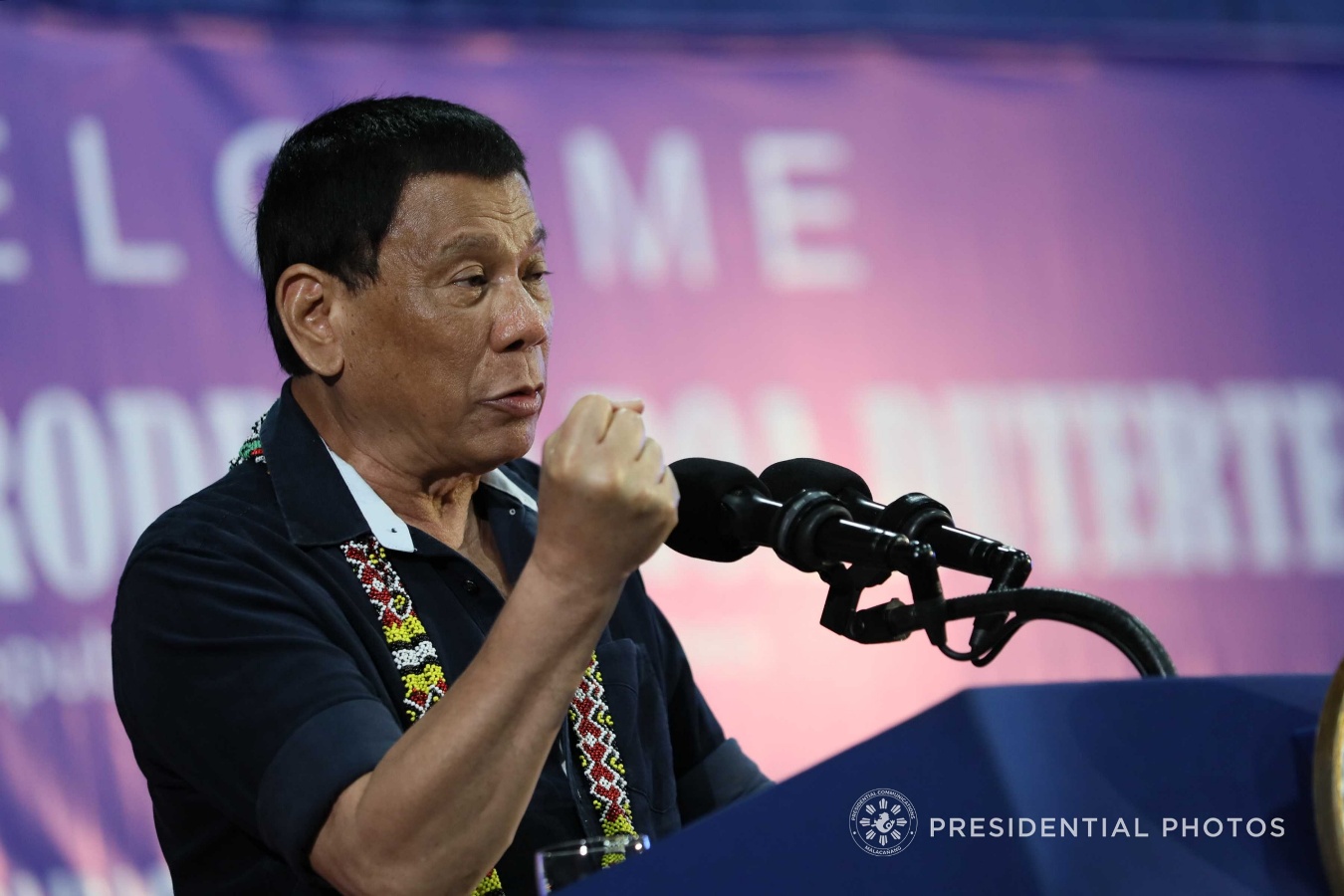 Calinan, Davao City — President Rodrigo Roa Duterte on Friday, March 23, ordered transport officials to embark on a nationwide crackdown against unregistered public utility vehicles (PUVs) following the fatal bus accident in Occidental Mindoro.
"Now is the time for the government to prove itself and should take responsibility in protecting its people," he said in Cebuano during his speech at the 16th founding anniversary of the Supreme Tribal Council for Peace and Development Inc.
Prior to attending the council's founding anniversary held at the 3rd Infantry Battalion Headquarters here, President Duterte went to the crash site in Sablayan, Occidental Mindoro, where a Dimple Star bus fell into a ravine and left 19 dead and 21 wounded.
The Chief Executive personally checked the condition of injured passengers at San Sebastian District Hospital.
He also visited the wake of a victim and condoled with the relatives.
"I had a meeting with the Highway Patrol and the chief of police there. I told them to 'apprehend all the colorum drivers and operators in the Philippines,'" he said.
"Lock them up because I want them to experience life in jail," the President said.
Duterte explained that his order is meant to eliminate the operation of colorum or unregistered vehicles.
At the same time, President Duterte instructed authorities to impound the colorum vehicles and to conduct a drug test for PUV drivers.
He said the arrest of the colorum public utility drivers and operators is valid because they are violating laws and regulations.
"When a vehicle is not registered and uninsured, and you park it in terminals, that is considered as fraud," he explained, noting that the units are not maintained well by the owners.
"We got used to vans that are unregistered, uninsured, and has unmaintained engines and tires, and we do not do anything about it almost everyday," he said.
President Duterte further noted that some drivers involved in mishaps would not even be apprehended for reckless imprudence.
"It would eventually be declared as an accident," he said.
The Chief Executive said several law enforcers are turning a blind eye on colorum vehicles.
He stressed that regulations against illegally operating units must be fully enforced.
"It has been there like cancer, Many Filipinos died too soon because of the illegal racket of these people," he said. ###(PND)