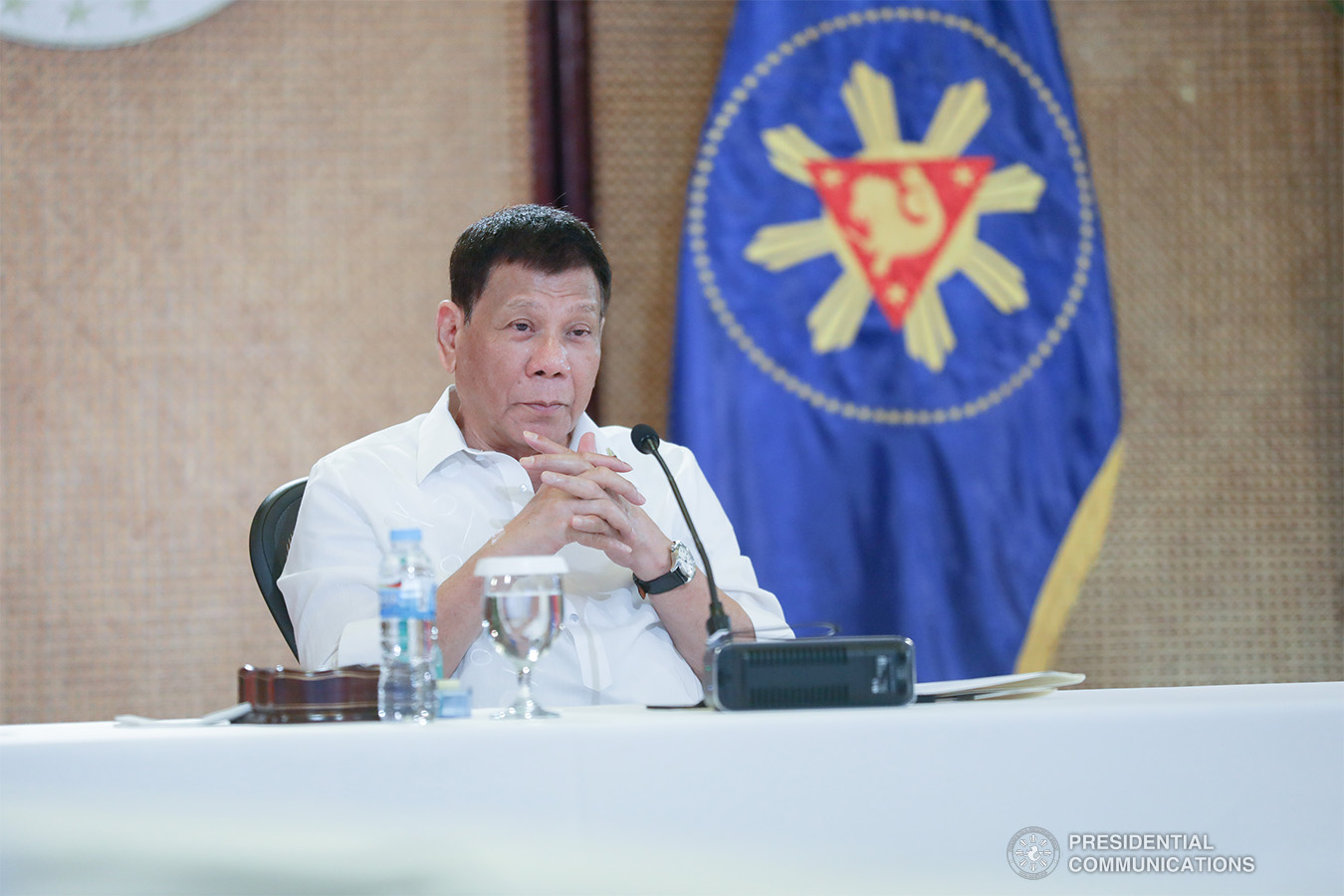 Wearing face shield in areas under Alert Level 3 and lower is no longer obligatory, President Rodrigo Roa Duterte announced on Monday, November 15.
"Ang decision ko is okay, tanggalin ninyo 'yung shield," President Duterte said in weekly public address on COVID-19. "Puwede na ninyong… You dispense with the shield but not the mask."
But he underscored that wearing face masks will always be a part of people's day-to-day life as a safety measure against the COVID-19 virus that is still rampant.
The chief executive clarified, however, that places under Alert Level 5 and places with a high risk of COVID transmission, such as hospitals, will still require mandatory use of face shield.
In a memorandum released by the Office of the President on November 15, areas that are still required to wear face shield are areas under granular lockdowns and enhanced community quarantine or ECQ.
Areas under Alert Level 4, according to the memorandum, shall have their LGUs dictate whether or not wearing of face shield would still be essential. In areas under Alert Levels 3, 2, and 1, the use of face shield will be voluntary.
Metro Manila is currently under Alert Level 2 until November 30.
Meanwhile, President Duterte urged local government units to pass ordinances banning children aged 12 below from malls and other public spaces to protect them from COVID-19.
Those below 12 years old or those who are still unvaccinated and at risk of getting the virus should not be allowed in public places, as per the recommendation of the Inter-Agency Task Force for the Management of Infectious Diseases, President Duterte said.
"Again, to the parents and guardians of minors who are unvaccinated, please be mindful of the risk. Part of caring for them is thinking about their safety. I hope no one among our children will get COVID-19," he said.
The President's reminder came as the country experiences a downward trend in COVID-19 infections, which has led to lowering of quarantine restrictions in most areas in the country, including Metro Manila.
The President said that while he understands the eagerness of parents to bring their children outdoors again, the government's decision to reopen more establishments and allow more mobility is aimed at helping the economy recover.
Despite some relaxation in restrictions, the public must be cautious, the President said, as he cited a recent report where a two-year-old child was tested positive for COVID-19 after visiting a mall. PND