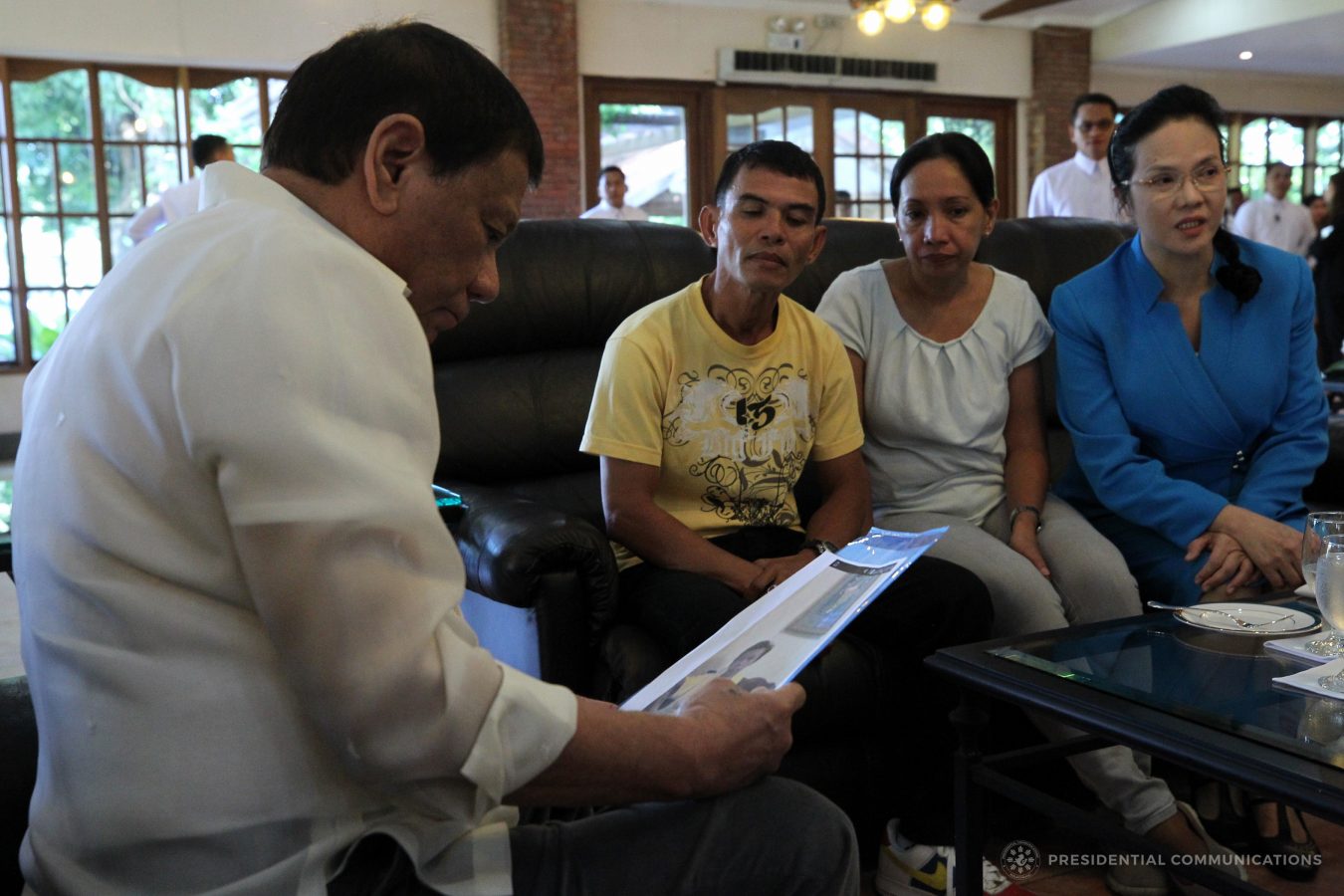 President Rodrigo Roa Duterte on September 6, Wednesday, met with the family of 19-year-old Carl Angelo Arnaiz.

The Chief Executive, who arrived past 3:00 p.m. at Malago Clubhouse in Malacañang Park, conversed with the parents and sister of Carl Angelo.
The meeting, which lasted about 20 minutes, was requested by the Arnaiz family.
Also present in the meeting were Department of Justice (DoJ) Secretary Vitaliano Aguirre, Public Attorney's Office Chief Persida Acosta, and Special Assistant to the President Christopher "Bong" Go.
Aguirre directed the National Bureau of Investigation (NBI) to lead the investigation into the case of Arnaiz.
Malacañang has guaranteed a thorough and impartial investigation into the killing of Arnaiz.
Presidential Spokesperson Ernesto Abella, in a press briefing on Tuesday, September 5, assured that there will be no whitewash and that those who will be found responsible would be made accountable.###PND