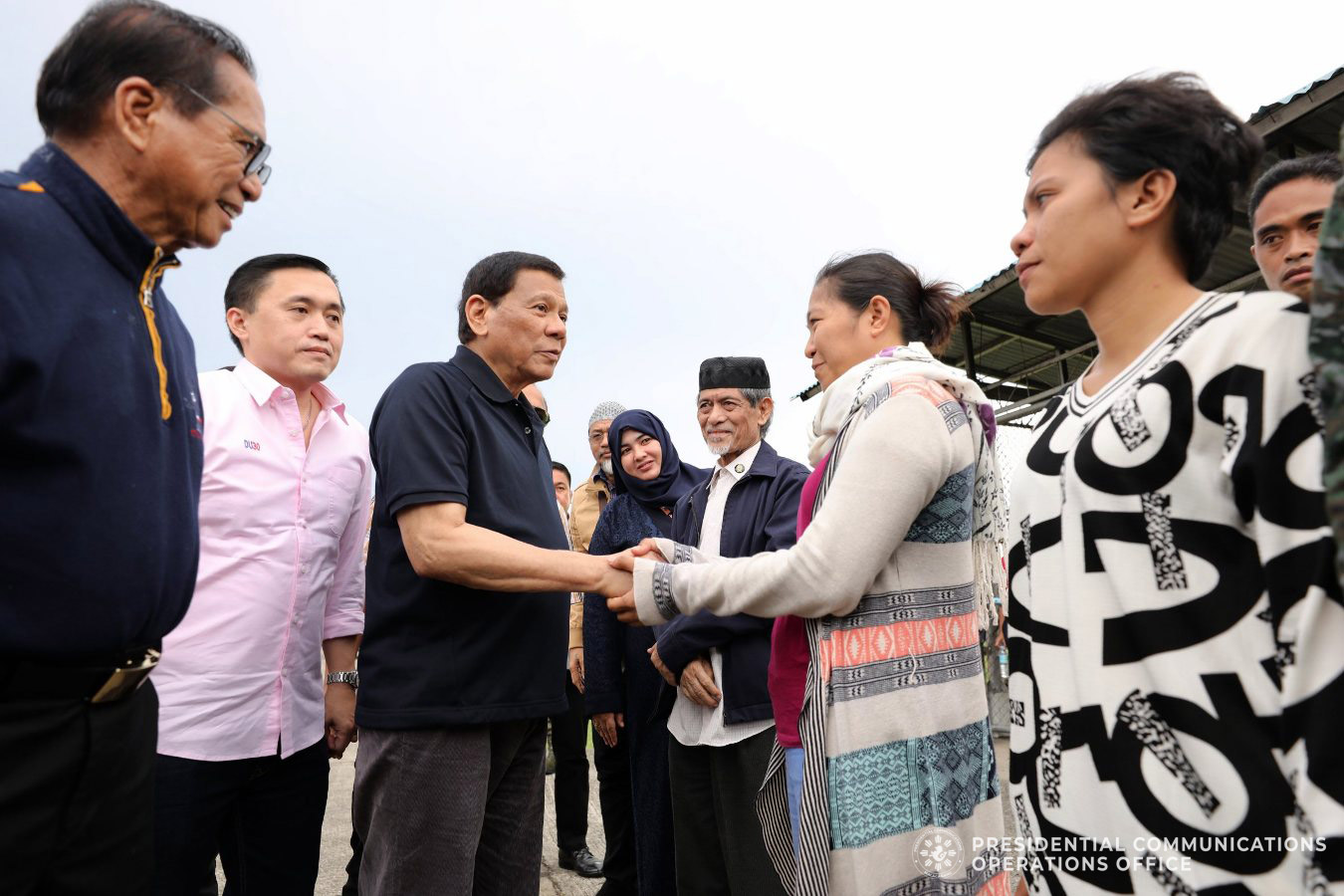 Davao City — President Rodrigo Duterte on Saturday, May 19, met with the two police officers who were abducted by the Abu Sayyaf Group (ASG) in Sulu.
The two policemen were identified as Police Officer (PO) 2 Benierose Alvarez and PO1 Dinah Gumahad.
They were abducted in Patikul town on April 29 by 11 armed men believed to be members of ASG.
According to military reports, the police officers had just left Camp Teodulfo Bautista aboard a tricycle when they were abducted in Barangay Liang in Patikul town.
Presidential Peace Adviser Jesus Dureza, who was present during the turnover ceremony, told President Duterte that the negotiations initiated by local government officials and community leaders have helped a lot in securing the freedom of two lady cops.
He also reported to the President that the two policewomen already had their medical checkup and debriefing.
The Chief Executive lauded the efforts of the military and police for conducting follow-up operations to retrieve the two policewomen.
Duterte also expressed his appreciation to Moro National Liberation Front Chairperson Nur Misuari for intervening for the release of the policewomen.
Also present during the event were Armed Forces of the Philippines Chief of Staff Carlito Galvez and Philippine National Police Director General Oscar Albayalde. PND