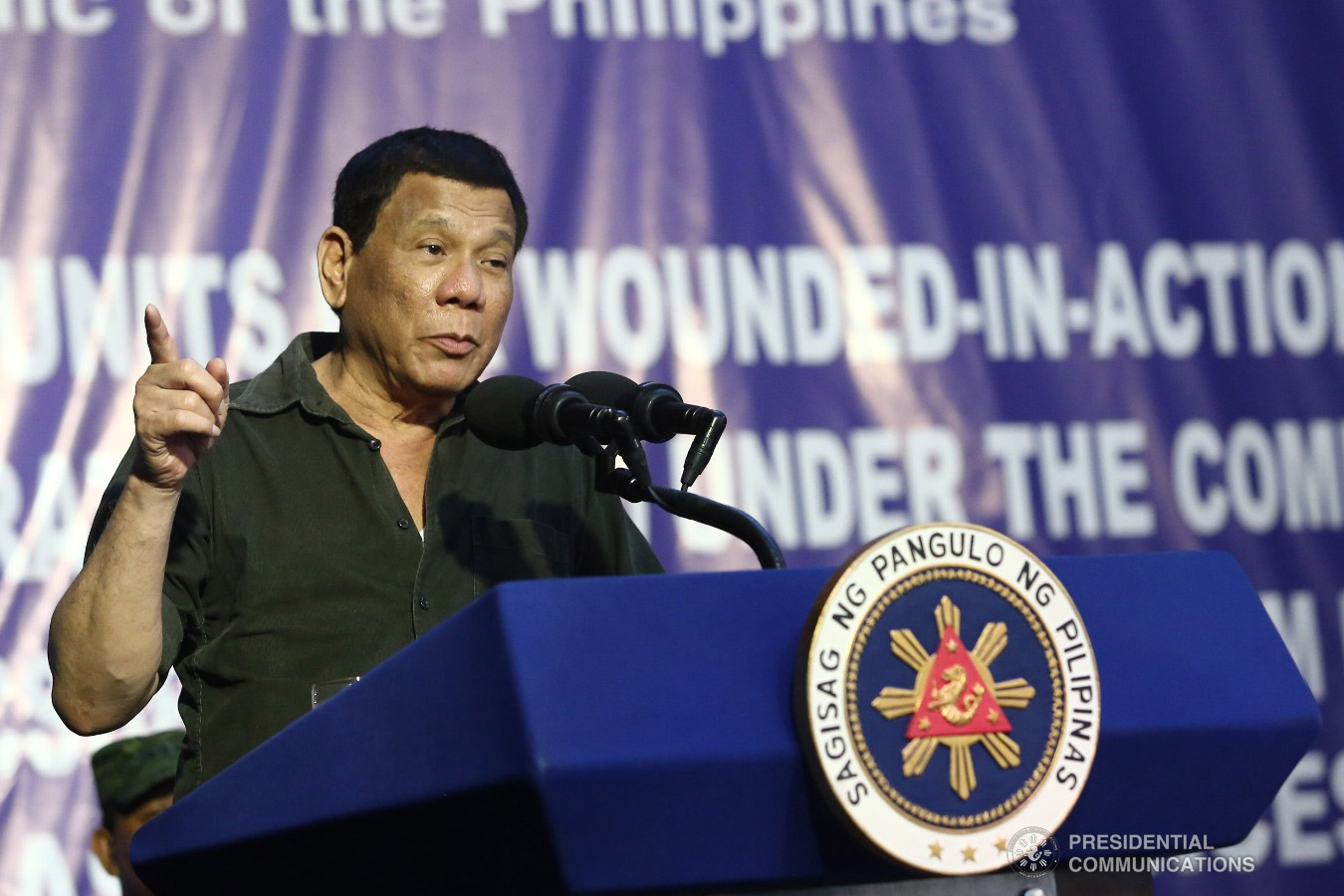 BULACAN — President Rodrigo Roa Duterte promised to make the lives of soldiers and police officers wounded in the Marawi siege comfortable by providing them with housing units at the Pleasant View Residences in Barangay Graceville, City of San Jose Del Monte. He made this commitment during a turn-over ceremony of housing units held on Thursday, January 10, 2019.
President Duterte noted that instead of paying P625 on monthly amortization fees, injured soldiers and policemen that sustained partial disability would only have to pay P225.
"I thought that maski na papaano, we can make things easier for them. At least a better life, a bit comfortable — dahil nga may pinsala," President Duterte said.
"So you'd be paying sana 625 a month. Sabi ko, babaan mo 225 lang… 225. Sabi ko, 50 percent discount, " he added.
For wounded soldiers and police personnel whose wounds resulted to full disability, housing units will be provided free of charge.
The Chief Executive also remarked that the housing units given to the uniformed personnel is a testament to the administration's commitment to provide them and their families not only a decent shelter, but also "with a home where they can build their dreams and chart a brighter future."
President Duterte hoped that the units awarded to the wounded uniformed personnel would help them start anew as they build their family's future in this community. He also thanked the peace officers for their valor and love for the country.
The Commander-in-Chief also acknowledged the hard work of the National Housing Authority (NHA) in fulfilling its mandate to help Filipinos realize their dream of having comfortable homes of their own.
"May the NHA remain committed in its efforts to provide decent and affordable quality homes to our people," Duterte said. ### PND