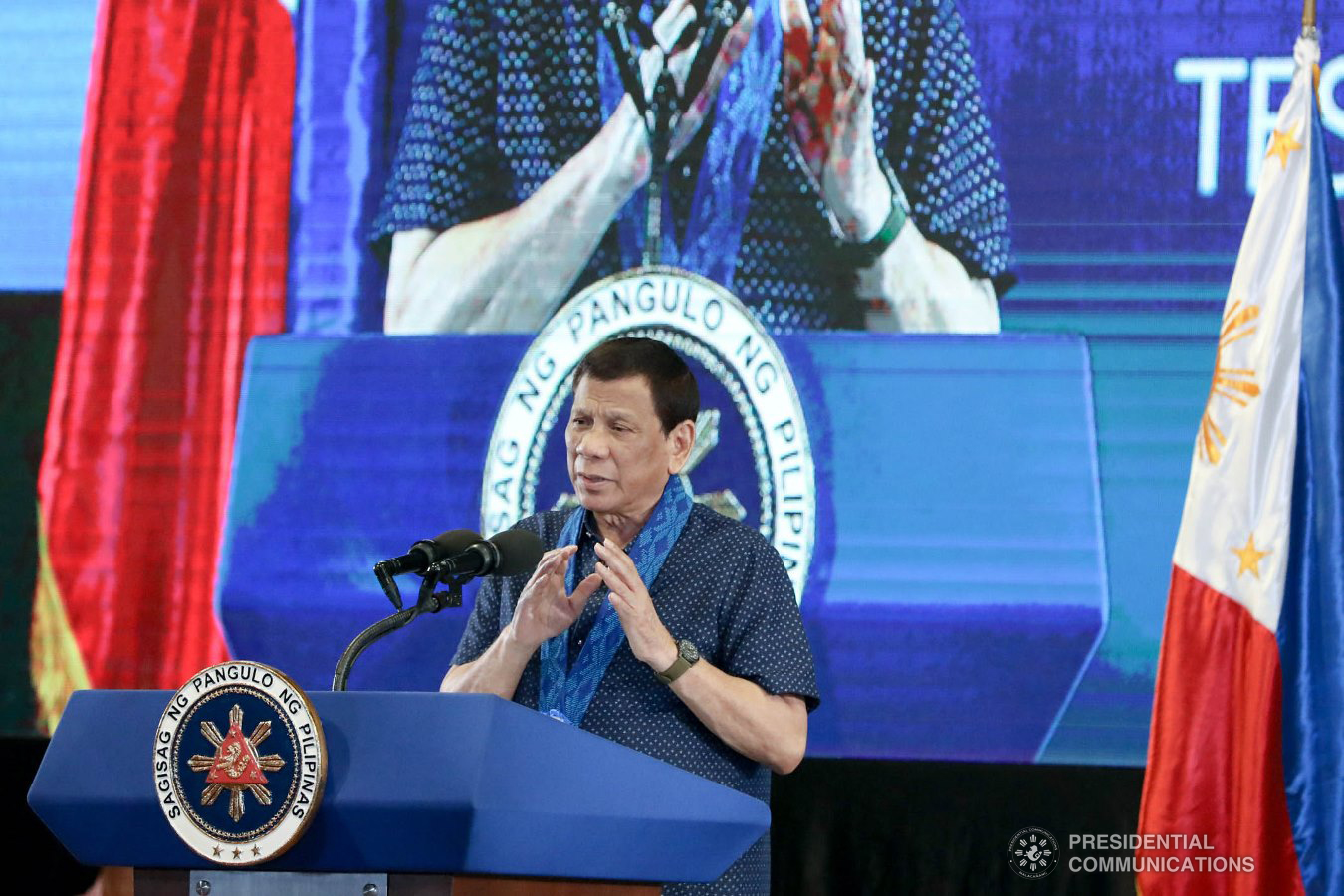 Appreciating innovation, President Rodrigo Roa Duterte on Tuesday led the launch of Technical Education and Skills Development Authority's (TESDA) 911TESDA Program aimed at opening thousands of employment opportunities to TESDA graduates.
"I am confident that this program will significantly contribute to our efforts to provide livelihood opportunities that will enable our people to make a decent living and, in the process, empower them to contribute to our overall growth as a nation," President Duterte said during the launch of 911TESDA at the TESDA Complex in Taguig City.
"This web-based project is definitely responsive to the growing demand for quality services in households, communities, and enterprises by harnessing the great potential of our digital online service providers."
The President hopes that by providing efficient and reliable means of job application, matching and hiring, the government could promote ease in doing business and, at the same time, augment workers' income and increase the demand for employment in the country.
As the government forges a strong network of services and job linkages in public and private Technical Vocational Institutions, the President expects Technical Vocational Education and Training (TVET) students and graduates to successfully land jobs that will best suit their skills.
Expressing his gratitude to TESDA's partners in launching 911TESDA, he said, "May you continue working with government so we can attain our common goal of producing well-trained individuals who will become agents of positive transformation in their respective sectors."
Tuesday's launch of the groundbreaking project is also a preparation in celebrating TESDA's milestone 25th anniversary next month, he added.
The President also highlighted employment opportunities abroad particularly as industrialized nations open up to foreign workers as a result of their aging population. These destinations include Japan, US, and Europe.
Mentioning the administration's aggressive thrust to entice communist insurgents to return to the fold of the law, he said TESDA plays a crucial role in this initiative.
"So they can have the skills. And if jobs are not available here in the next few years, they can always go out and seek employment somewhere and they can be productive," he noted.
911TESDA is a free, web-based platform that connects those looking for services such as construction, transport, appliance repair, and others to holders of TESDA National Certificate (NC) looking for job opportunities.
911TESDA can be accessed with any Internet browser at www.911tesda.ph.
911TESDA can also be accessed through TESDA mobile android app. The same mobile app gives users additional information about TESDA's most popular services such as training and assessment.
911TESDA is being implemented by TESDA with digital/online service platforms (D/OSPs), which have simplified job facilitation and customer access to various services. Users looking for services can go to www.911tesda.ph and select a platform that suits their needs.
911TESDA will be initially available in Metro Manila and nearby provinces of Bulacan, Nueva Ecija (Palayan City), Batangas, Cavite, Laguna, and Rizal.
TESDA aims to increase employment opportunities for NC holders and to respond to the demand for quality services to communities, enterprises, households and individuals through D/OSPs.
Among those present during the launch were House Speaker Alan Peter Cayetano, Sen. Christopher Lawrence "Bong" Go, TESDA Director General Isidro Lapeña, Trade Secretary Ramon Lopez, Communications Secretary Martin Andanar, and Taguig City Mayor Lino Cayetano.  PND