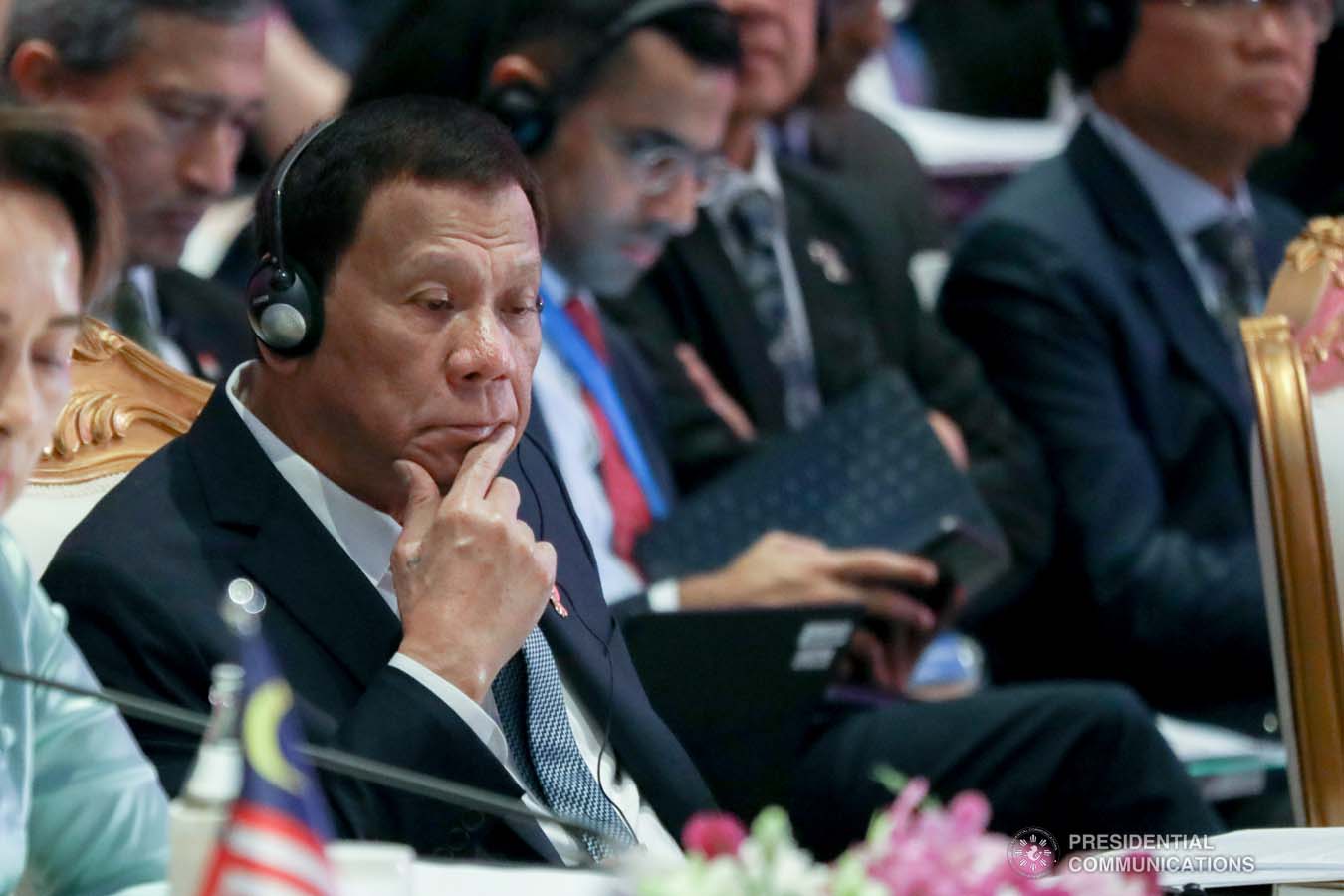 NONTHABURI, Thailand—President Rodrigo Roa Duterte welcomed the efforts made by China, Japan, and South Korea in supporting the development goals of the Association of Southeast Asian Nations (ASEAN) and spelled out areas of future cooperation.

During the 22nd ASEAN Plus Three Summit here Monday, President Duterte recognized China's involvement in the Brunei Darussalam-Indonesia-Malaysia-Philippines-East ASEAN Growth Area (BIMP-EAGA), an initiative aimed at jumpstarting socio-economic development in the least developed and most remote border areas of the region, including Mindanao in the Philippines.
Japan's continued support for the ASEAN's push for greater connectivity through the Expanded Partnership of Quality Infrastructure is a major boost to the regional bloc, the President said.
Japan, with its technology, expertise, and long tradition of excellence, is helping build state-of-the-art infrastructure networks in the region, including the Philippines, with its first subway system.
The Philippine leader also recognized South Korea's leading position in the innovation of smart city development.
"We thus laud this recent project of sharing best practices in this area, through the ASEAN Smart Cities Network initiated by Singapore in 2018," he said.
Over the last two decades, the APT Cooperation has broadened and deepened. It has produced sixty-five mechanisms covering many areas of engagement.
Enhanced connectivity is seen as a key to sustaining growth and harnessing the benefits of the unfolding Fourth Industrial Revolution.
For this reason, the President said the Philippines welcomes the continued support of China, Japan, and the Republic of Korea for the Master Plan on ASEAN Connectivity 2025. He endorsed the APT Leaders' Statement on Connecting the Connectivities.
Aside from infrastructure connectivity, the regional grouping also put emphasis on strengthening people-to-people connections, viewing the ASEAN Mutual Recognition Arrangement as an important step towards this end, as well as the achievement of ASEAN Integration on Trade in Services.
President Duterte also called for the harmonization of standards on nurses and other healthcare professionals to improve healthcare services in the region.
He also expressed elation over the substantive progress of the implementation of the APT Work Plan 2018-2022 and the East ASEAN Vision Group and its recommendations. In a climate of rising protectionism, he said the upward trajectory of the region's trade and investment ties is encouraging, urging his fellow leaders to stay the course and accelerate economic integration. "Our growth relies on a well-functioning trading system that allows the unhindered flow of trade and investments," he stressed. "Hence, the Philippines looks forward to the conclusion of the negotiations on the Regional Comprehensive Economic Partnership [RCEP] soon."
In order to sustain the strong cooperation between ASEAN and its partners, President Duterte called for a renewed commitment to the APT as a driving force in the pursuit for greater peace, progress, and prosperity in East Asia.
During the summit, the President also thanked and congratulated the Kingdom of Thailand for its strong and productive chairmanship of ASEAN as it passes the baton to Vietnam for next year's hosting. PND