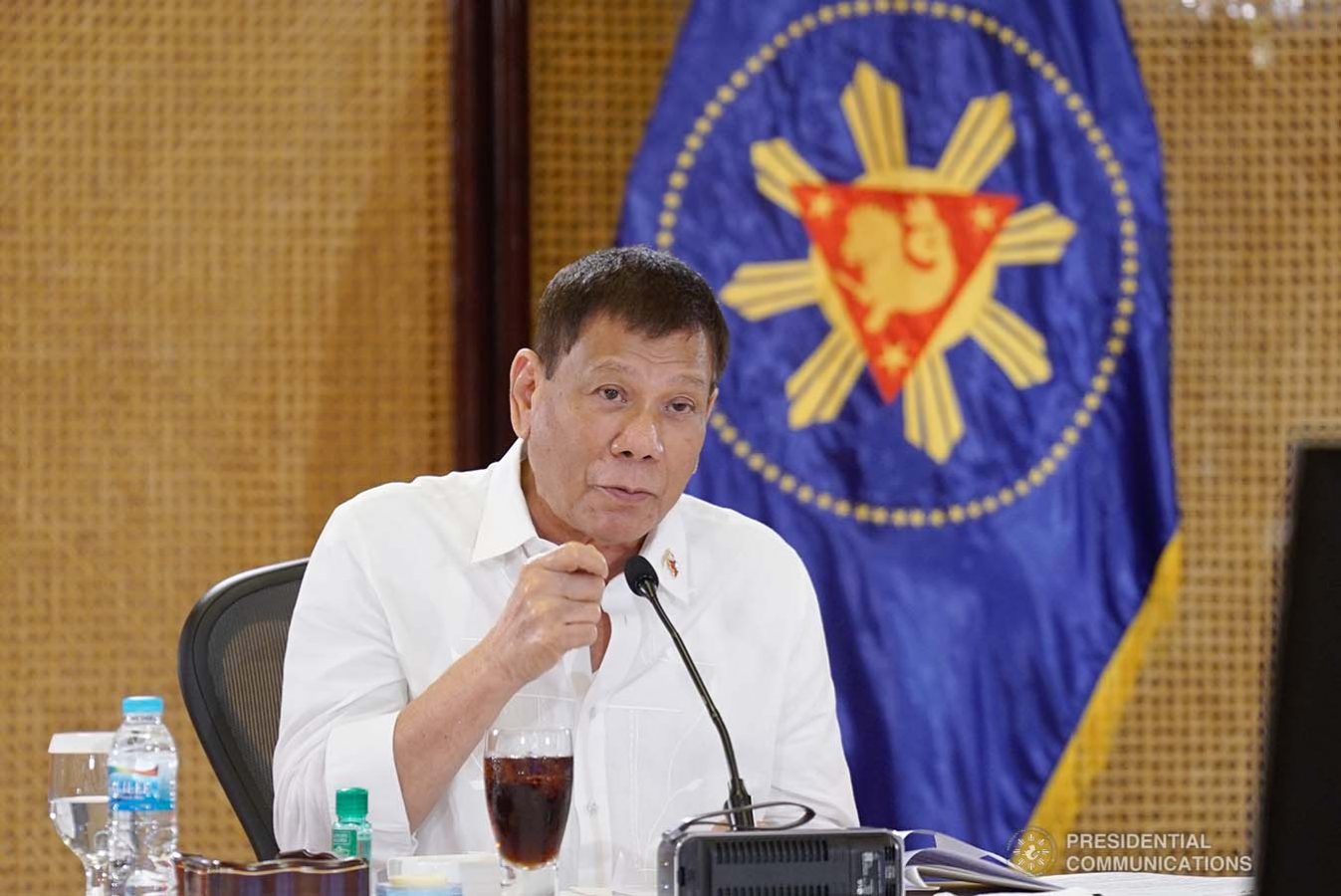 President Rodrigo Roa Duterte has praised law enforcers following two successful drug busts that yielded more than P3 billion worth of illegal drugs and also neutralized four members of the drug syndicate.
"This time to the credit of our security forces at ito naman ang kanilang accomplishment. So at this early, I would like to extend my highest commendation and my heartfelt gratitude for protecting the country against the destruction of drugs," the President said during his Talk to The People on COVID-19 aired Wednesday morning.
"I give you my snappy salute and congratulations. If these were distributed, it could have destroyed our country. Kaya galit ako talaga sa mga droga."
Members of the Philippine National Police (PNP), Armed Forces of the Philippines (AFP), Philippine Drug Enforcement Agency (PDEA), and Bureau of Customs (BOC) conducted the drug operation in Libertador village in Candelaria, Zambales on Tuesday.
The encounter resulted in the killing of drug traffickers Gao Manshu, Hong Jiashe, and Eddie Tan, all from Fujian, China, and Youha Xu from Quezon City. Authorities also recovered a total of 500 kilograms of suspected methamphetamine also known as shabu.
Youhua Xu, a member of a transnational drug trafficking organization, is one of the biggest shabu importers in the Philippines, according to the President.
Aside from the Philippines, the drug syndicate also operates in Southeast Asia and probably has ties with Mexico's Sinaloa drug cartel.
A follow-up operation in Hermosa, Bataan by the PDEA, PNP, AFP, NICA and other agencies resulted in the confiscation of 80 kilos of shabu worth P544 million. They also recovered one Toyota Land Cruiser, one Mitsubishi Montero, and communications equipment.
The President expressed regret over the death of foreign citizens during the operation, saying it was not the intention of law enforcers to harm foreigners but his government has a duty to protect the people from illegal drugs.
"I'm sorry for the loss of lives. Hindi man natin ginusto 'yan. But I just hope that the countries from where these guys come from should understand that we have laws to follow," he said.
"At tayo naman, kayong mga Pilipino, sabihin ko sa inyo, 'pag nasabit kayo sa droga sa labas, hindi ako makialam… Even in face — 'yung sabihin na i-execute na." PND