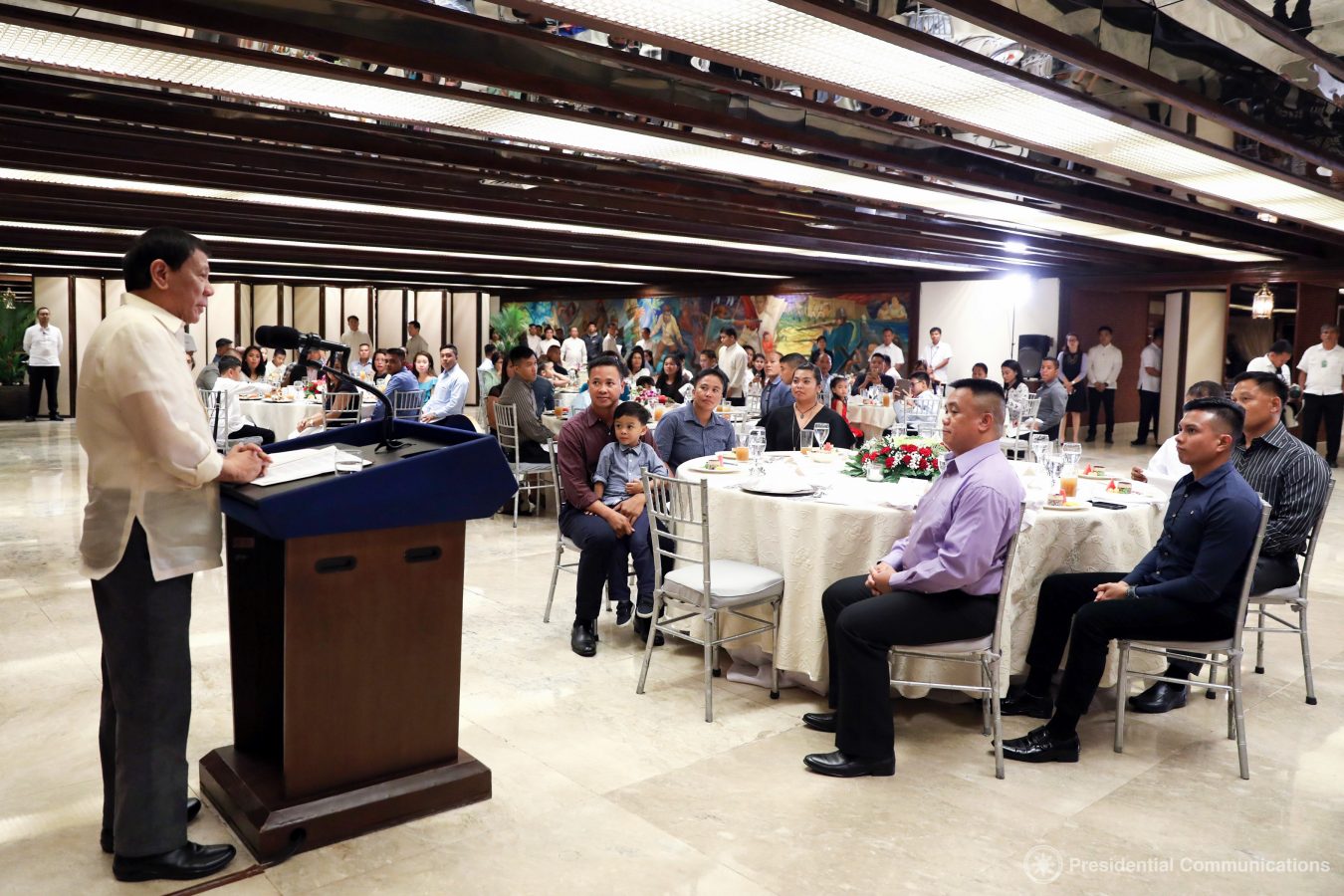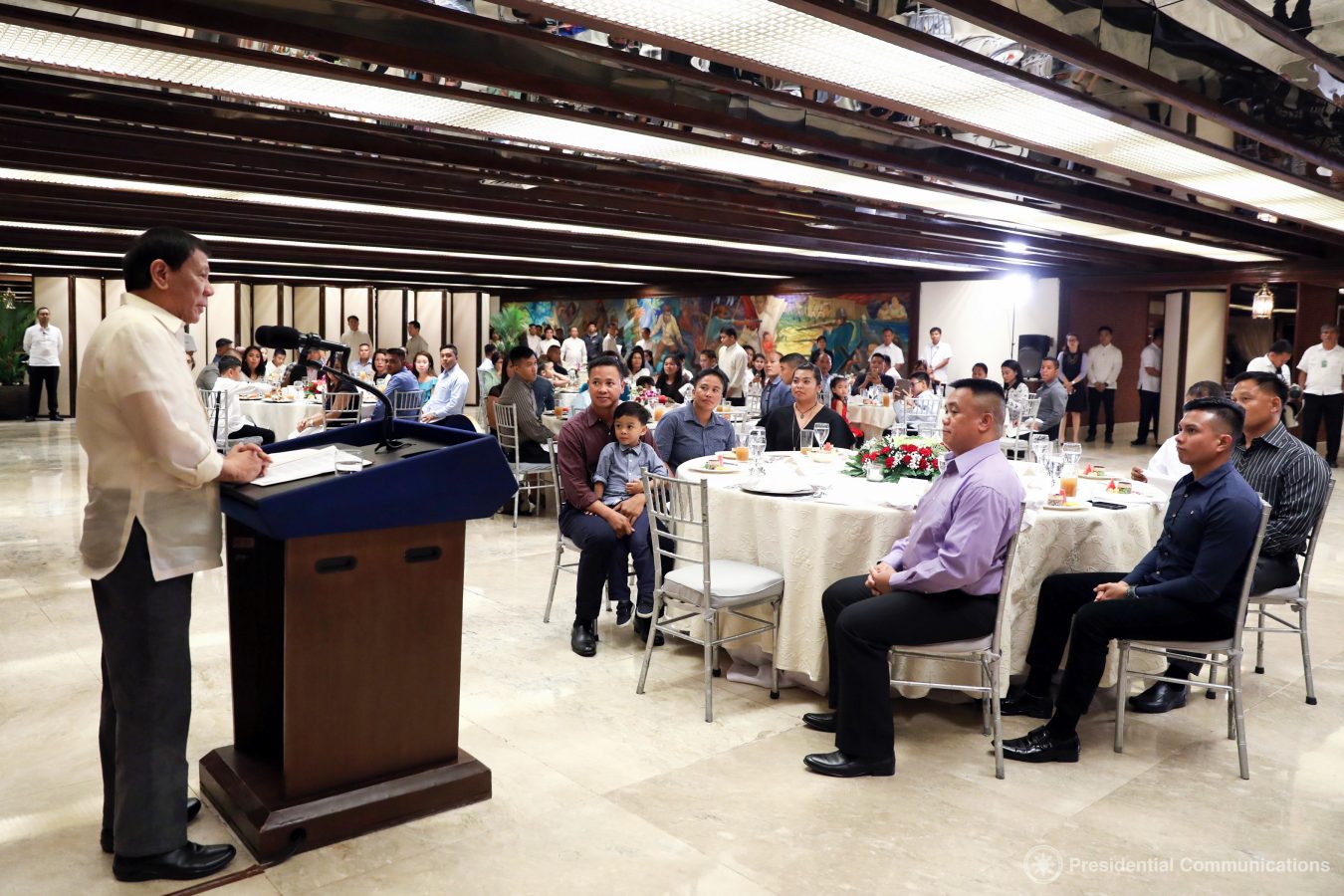 President Rodrigo Roa Duterte on Tuesday, August 22, hosted a dinner in Malacañan for members of the Philippine Air Force (PAF) dragon boat team and their families.
In his message, President Duterte congratulated the team for emerging as the winner during the recently concluded Kadayawan Dragon Boat Festival.
The President also expressed his gratitude to the PAF dragon boat team for gracing the event and for making it more fun and memorable to residents and guests.
Duterte cited the Filipinos as sports lovers, noting how it unified the people and the country amid adversity and differences.
The President then expressed hopes that the PAF dragon boat team will continue to promote harmony, cooperation, and determination among Filipinos.
President Duterte also thanked them for lifting the morale of the PAF and the rest of the nation.
The dragon boat competition was held from August 12 to 13.###PND