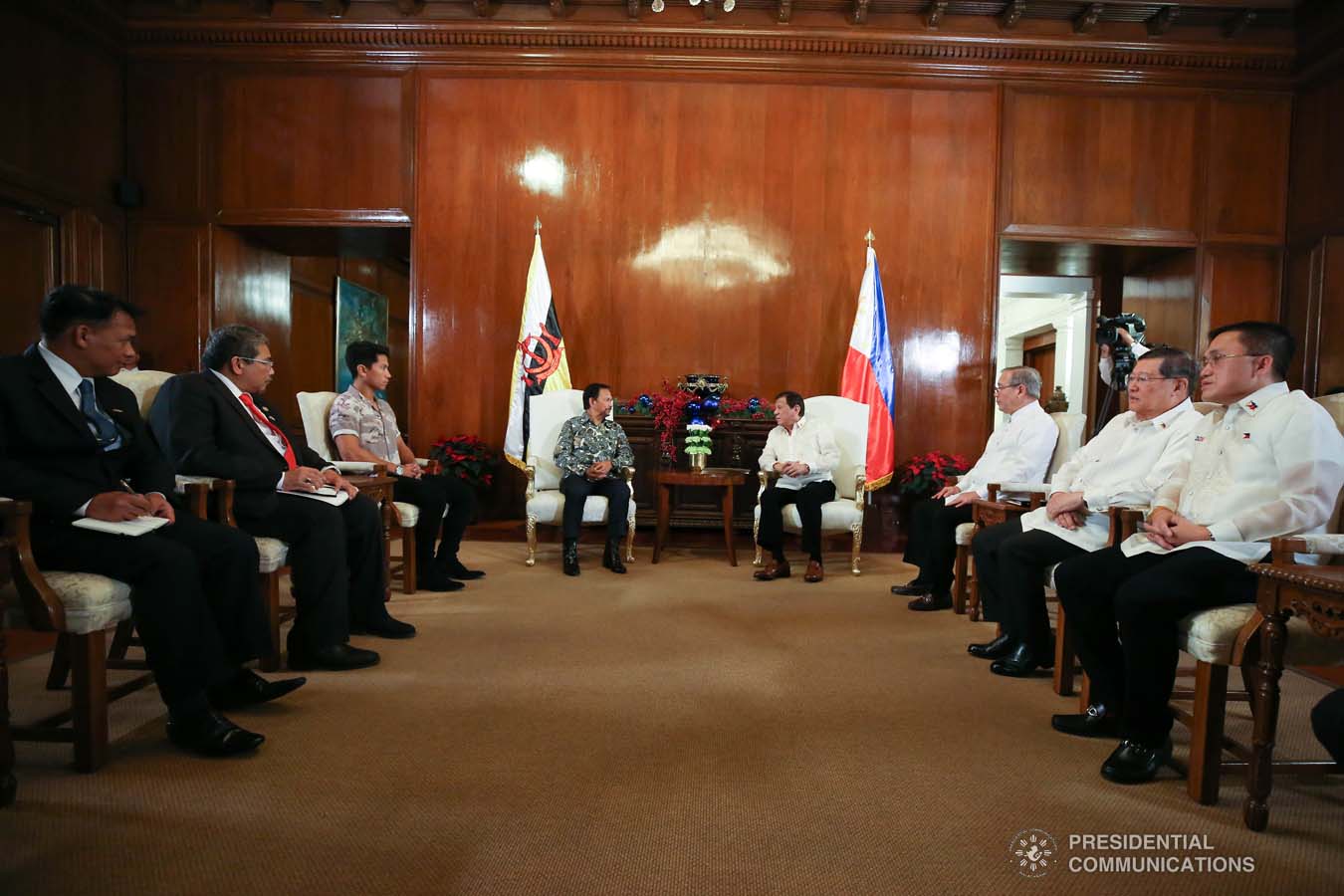 President Rodrigo Roa Duterte on Saturday held a bilateral meeting with Sultan Hassanal Bolkiah of Brunei in Malacañang who is in the Philippines for an official visit this weekend.
During their meeting, President Duterte raised several issues confronting Brunei and the Philippines as well as the Asian region.
The two leaders met recently in Busan, South Korea, during the 2019 Association of Southeast Asian Nations-Republic of Korea (ASEAN-ROK) Commemorative Summit.
During his visit to the Philippines, Bolkiah is also expected to express support for Brunei's delegation participating in the 30th Southeast Asian Games.
The sultan's nephew and some members of the Brunei royal family compete in the regional sporting event.
Also present during the meeting were Brunei's Minister of Foreign Affairs II Dato Erywan Pehin Yusof, Minister of Culture, Youth and Sports Maj. Gen. Dato Hajji Aminuddin Pehin Dato Haji Abidin, and Brunei Ambassador to the Philippines Hajah Johariah Haji Wahab.
Sen. Christopher Lawrence "Bong" Go, Foreign Affairs Sec. Teodoro Locsin Jr. and Finance Sec. Carlos Dominguez III were also present. PND