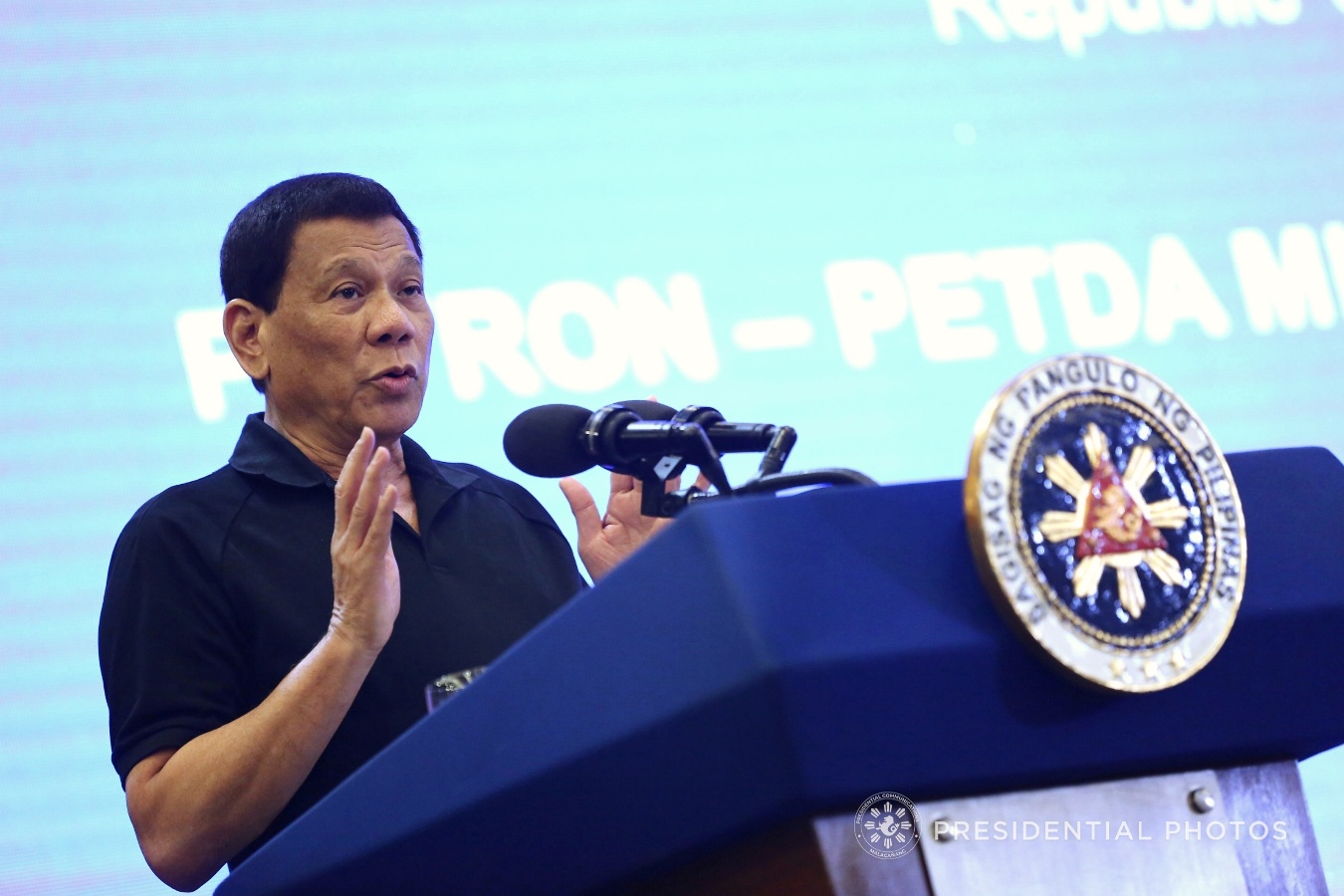 DAVAO CITY — President Rodrigo Roa Duterte on Saturday, February 24, graced the Petron Dealers Association (PETDA) Mindanao Mini Convention here.
"Big time talaga ang Petron. Look at the mini-convention. It's almost like a convention that is full capacity," President Duterte told the Petron dealers during his speech at the SMX Convention Center here.
The President assured the businessmen anew of his administration's vow to eradicate corruption, criminality, and illegal drugs in the country.
"I will deal with corruption. So I am fulfilling number one, ginagawa ko na. Hence I said I will deal with drugs because it is growing and they are destroying my country. Ginagawa ko kaya nagkakaso-kaso ngayon," the Chief Executive underscored during his speech.
He noted that corruption in government must be stopped because it is pulling the country down.
President Duterte pointed out that he will continue improving law and order in the country by "talking to the enemies of the state."
"I'm trying to maintain an equilibrium here in Mindanao between the varying forces arrayed against the government," Duterte explained.
The Chief Executive stressed anew that he is ready to sacrifice his presidency, honor and life only to fulfill his mandate "to preserve the nation as one."
Present during the event were Communications Secretary Martin Andanar, Marinduque Congressman Lord Allan Jay Velasco, Petron Dealers Association President Roberto Sison, and other exectutives and members of the Petron Dealers Association. ###PND