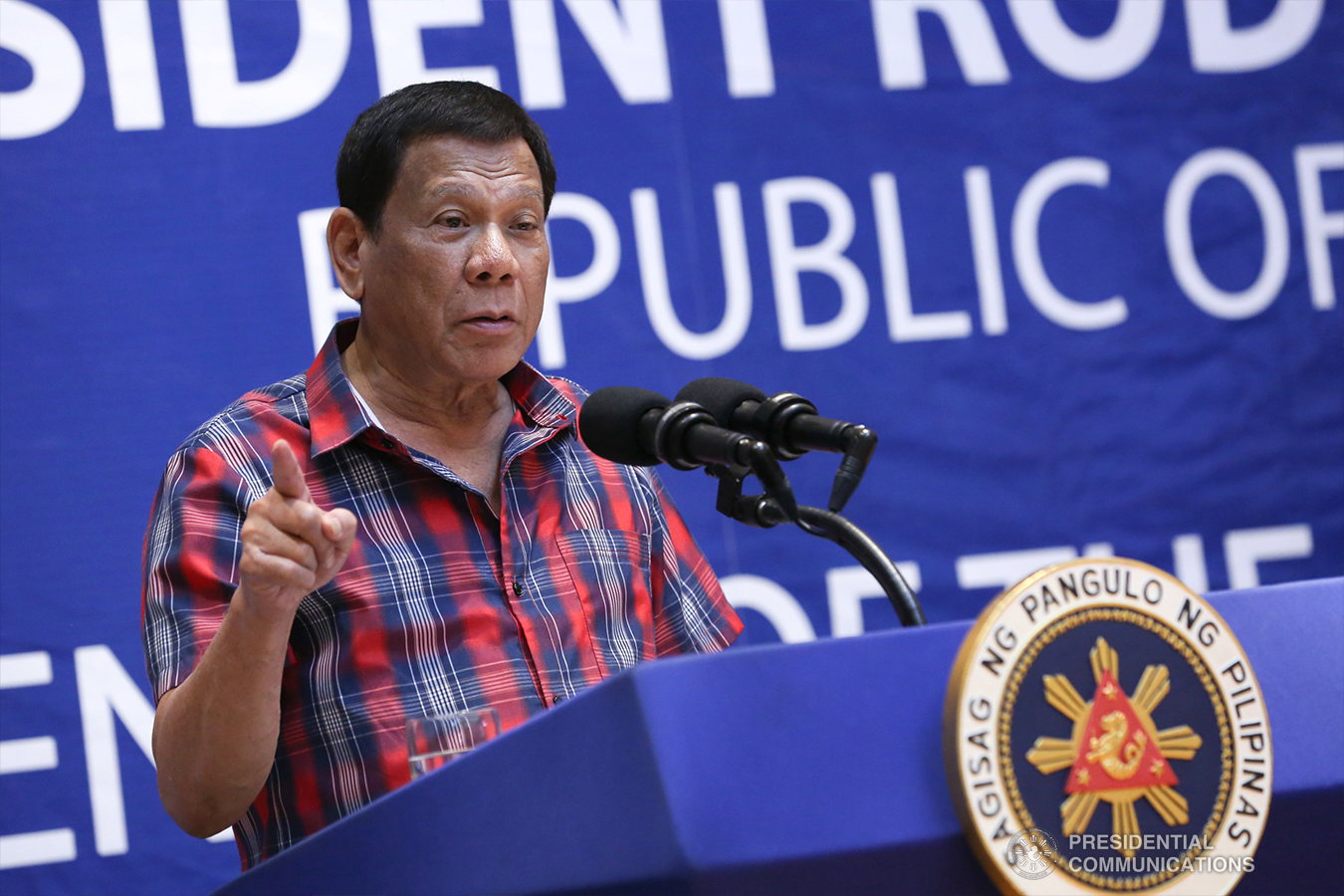 DAVAO CITY— President Rodrigo Roa Duterte sees the opening of Acacia Hotel Davao to boost tourism in the region, assuring investors that his administration will enforce measures that create a more conducive regulatory environment favorable to business development.
"It is my hope that this [hotel opening] boosts the continued growth of tourism in Davao," said President Duterte in his speech as he graced the grand opening of the Acacia Hotel Davao Friday.
The President expressed his gratitude to Corporate Holdings Management Inc. (CHMI) for building a luxury hotel with remarkable structures and interior that embodies Filipino values and Davaoeño hospitality, adding that he hopes them to develop more projects in other urban centers and tourist destinations in the country.
"I thus take this moment to acknowledge your efforts to showcase the hospitality and warmth of Davaoeños and highlight the scenic and vibrant landscapes of our locality to the rest of the world by providing a hub for exemplary guest accommodations and lodging," said President Duterte.
In assuring investors of protection from corruption, he said the implementation of the Ease of Doing Business and Efficient Government Service Delivery Act of 2018 creates an environment conducive to business.
"This administration remains committed in enforcing measures that will provide a more conducive regulatory environment to encourage business development," he said.
He then warned corrupt government officials from victimizing potential investors, saying they will face the consequences of their actions. He urged investors to report to him any case of corruption or abuse.
"The government will pursue policies and programs to eradicate graft and corruption, promote tax reform, and uphold peace and order so that we may attract more local and foreign investments," he said.
For investors looking at Davao City as an investment destination, President Duterte made an assurance that his home city is a "quiet and safe" metropolis that is conducive to urban growth.
President Duterte also called on the management of Acacia Hotel Davao to strictly follow the law and be an agent of real and meaningful change in society.
"Keep your vicinity free from illegal activities, such as unauthorized offshore gaming operations and illegal drugs," he said.
The Acacia Hotel Davao, which is owned by CHMI Land, Inc, is the third Acacia Hotel in the Philippines apart from Acacia Hotel Manila and Acacia Hotel Bacolod.
Acacia Hotel Davao is a 260-room hotel, making it one of the hotels in with the most number of rooms in Davao City. PND