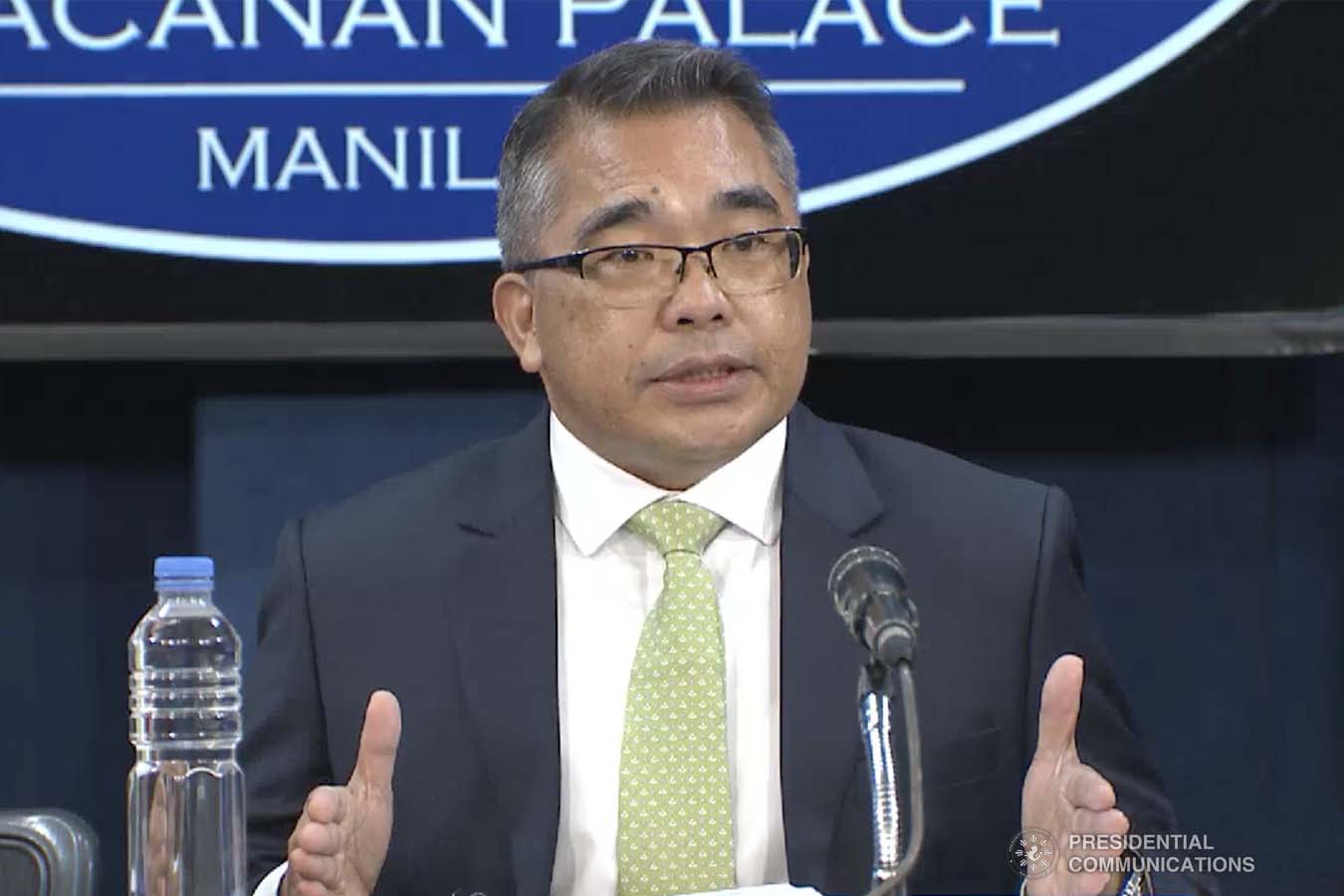 President Rodrigo Roa Duterte will visit China next week to meet with Chinese President Xi Jinping and discuss a wide range of issues under their strategic cooperation as well as to personally express his support for the Gilas Pilipinas, which will compete in the 2019 FIBA World Cup, the Department of Foreign Affairs (DFA) said on Friday.
The President's official visit to China from August 28 to September 1 will be his fifth trip to the Asian economic powerhouse and the eighth bilateral meeting between him and President Xi, Foreign Affairs Assistant Secretary Meynardo Montealegre said in a pre-departure briefing in Malacañang.
Part of the President's itinerary in Beijing will be the bilateral meeting with President Xi, focusing on the accomplishments and shared goals of the Philippines and China under their Comprehensive Strategic Cooperation.
The President is looking forward to exchanging views with President Xi on how to accelerate the pace of cooperation between the two countries in terms of concrete projects, as well as on issues of mutual interests.
President Duterte has made pronouncements recently that he would raise the United Nations Arbitral Tribunal's ruling favoring the Philippines when he meets the Chinese leader in Beijing. The President said he favors joint exploration with China in the contested territory.
The two leaders will also witness the signing of a number of cooperative bilateral documents and memorandum of understanding (MOU) aimed at increasing the breadth and depth of Philippine-China cooperation. The agreements include those in education, science and technology, and economic and social development, according to Montealegre.
The President will also attend a business forum arranged by the Department of Trade and Industry (DTI) while in Beijing.
After his engagements at China's capital, the Chief Executive will then travel to Guangzhou to join the Filipino nation in supporting Gilas Pilipinas as it competes at the 2019 FIBA World Cup. He will personally cheer for Gilas Pilipinas in its scheduled game against Italy on August 31.
While in Guangdong, President Duterte will receive a courtesy call from Chinese Vice President Wang Qishan. They are expected to discuss ways to strengthen cooperation, increase trade and investment, and deepen the friendship between the people of Guangdong and the Philippines.
The members of the government's economic and security clusters will join President Duterte during his trip to China.
Chief of Presidential Protocol and Presidential Assistant on Foreign Affairs Robert Borje was also present during Friday's pre-departure briefing. PND