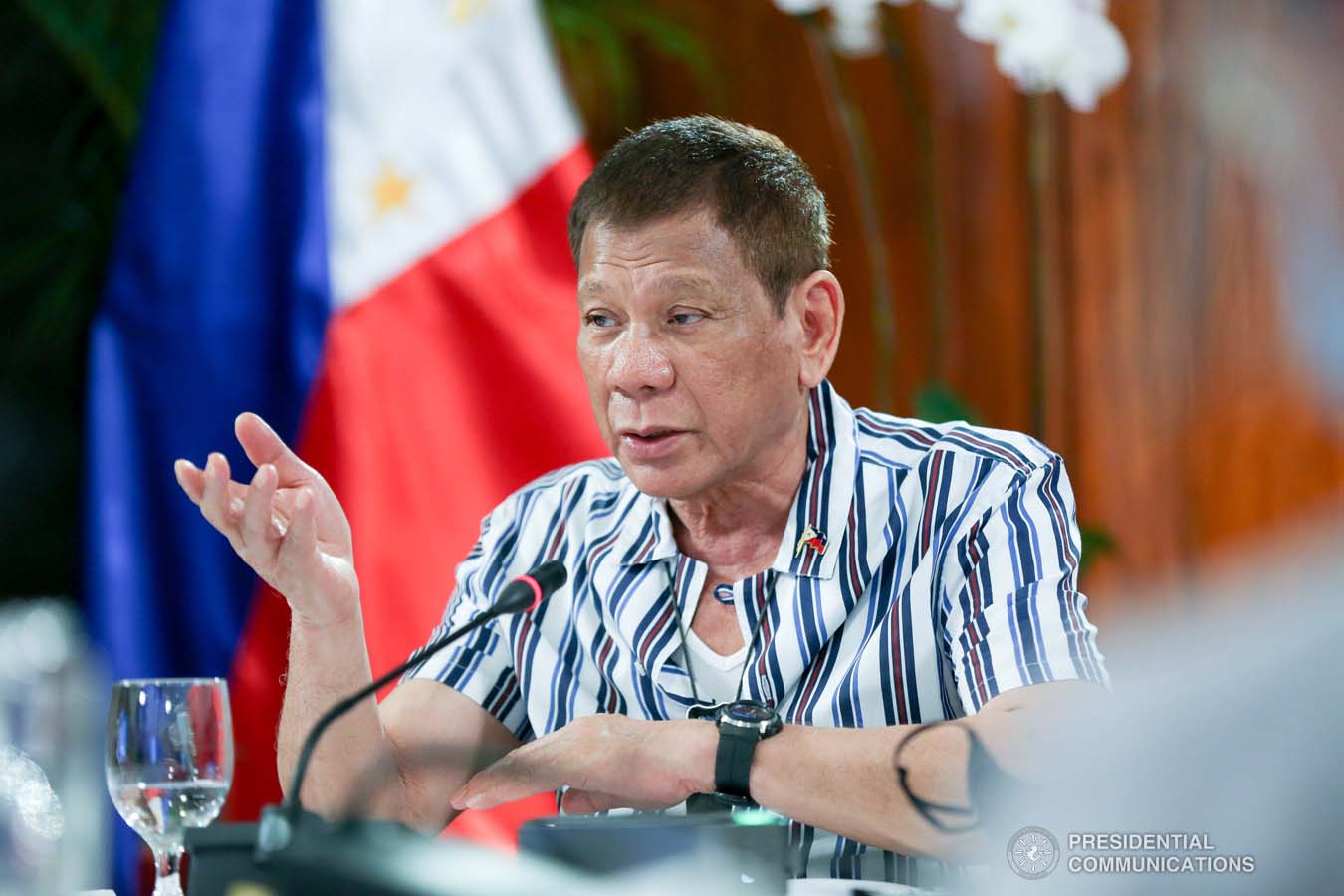 President Rodrigo Roa Duterte approved on Monday the recommendation of the Inter-agency Task Force for the Management of Emerging Infectious Diseases (IATF-EID) and extended the general community quarantine (GCQ) over Metro Manila and several other areas due to the continued spike of the coronavirus disease 2019 (COVID-19) cases.
Jurisdictions put under general community quarantine (GCQ) until June 30 include Isabela, Nueva Vizcaya, Quirino, and Santiago City (Cagayan Valley Region); Aurora, Bataan, Bulacan, Tarlac, Olongapo City (Central Luzon); and Cavite, Laguna, Batangas, Rizal, Quezon (Calabarzon) and Occidental Mindoro in Mimaropa.
In the Visayas region, Bohol, Cebu, Negros Oriental, Siquijor, Mandaue City, Lapu-Lapu City (Central Visayas) will be under extended GCQ. Zamboanga City and Davao City in Mindanao will also be under GCQ.
Due to the increasing number of coronavirus cases, President Duterte opted to carryout stricter restrictions in Cebu City, putting it under enhanced community quarantine (ECQ).
Talisay City in Cebu was placed under modified enhanced community quarantine (MECQ) until June 30, 2020, based on the recommendation of the IATF-EID.
The remaining parts of the country will be under modified general community quarantine (MGCQ) until the end of the month.
The IATF-EID advised local governments to observe the strict enforcement of health measures such as adopting minimum public health standards in high-risk areas (healthcare settings, wet markets, supermarkets, government and workplaces), conducting localized community quarantine in priority critical areas with community transmission, and isolating all returning citizens, suspect and probable cases.
They are also advised to scale up local health system capacity especially for community isolation and critical care including dedicated mechanical ventilators, ICU, isolation and ward beds for COVID-19 cases.
President Duterte relaxed the restrictions starting June 1 to allow the gradual reopening of the economy and placed Metro Manila under GCQ. PND