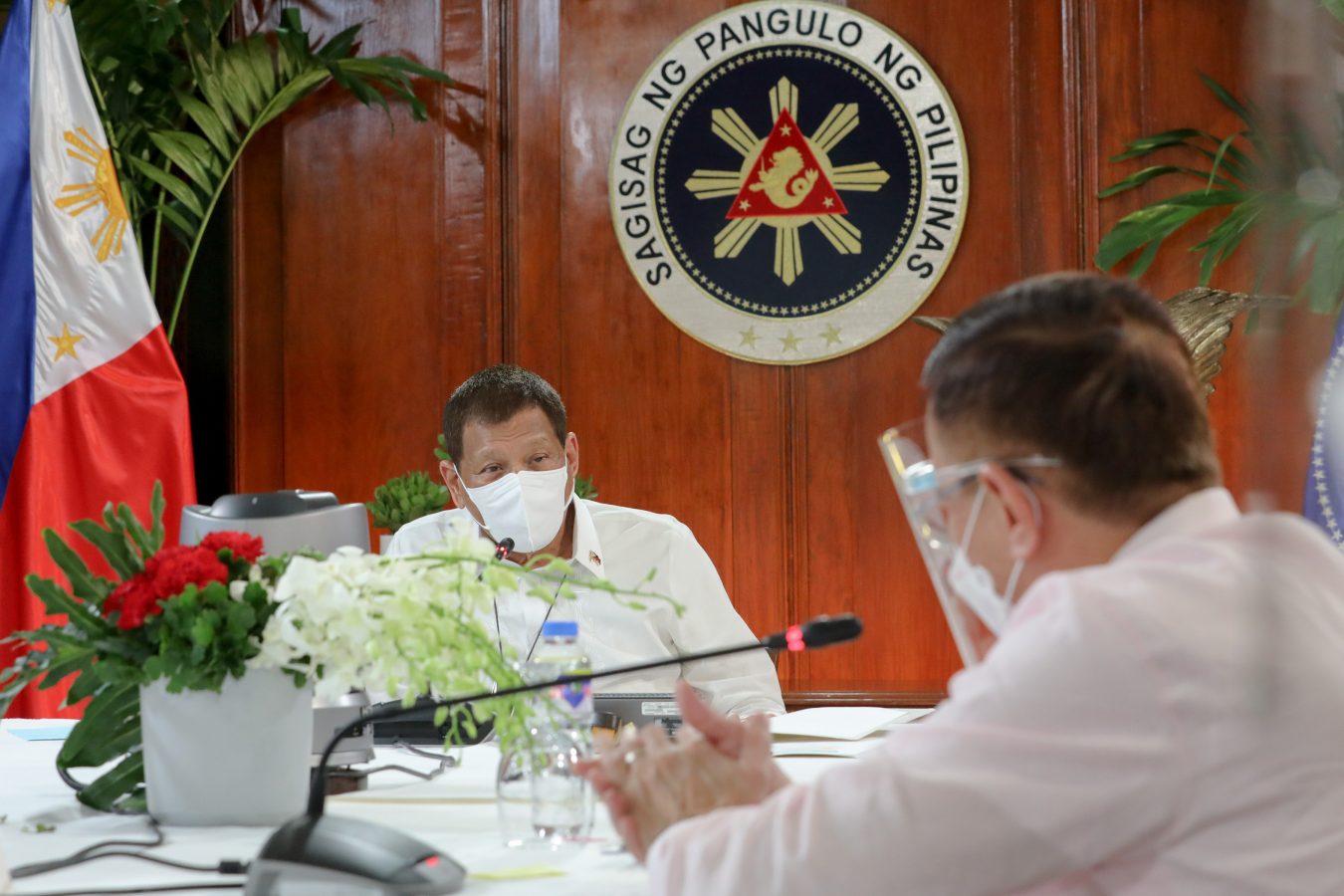 President Rodrigo Roa Duterte has expressed elation Wednesday over government agency's compliance with his order to destroy confiscated illegal narcotics in government storage to prevent these from being recycled.
Last week, President Duterte ordered anti-drug agencies to destroy seized illegal drugs to prevent unscrupulous personnel from stealing and reselling them.
"I'm happy with the compliance of my order," President Duterte told Interior and Local Government Secretary Eduardo Año, who reported the destruction of the seized contrabands prior to the President's order.
In his report, Año said that even before President Duterte's order, the Philippine National Police (PNP) has destroyed 1,200 kilos of methamphetamine or shabu while the Philippine Drug Enforcement Agency (PDEA) has destroyed 600 kilos. A total of P8.16 billion worth of shabu was destroyed, he said.
On Thursday, October 15, the PNP will destroy 369.6 kilos of shabu in Tanza, Cavite, the Interior chief said, adding the remaining 700 kilos will also be destroyed once the court gave its nod.
With the reported destruction of the drugs in government storage, the President raised the need to streamline the process by coordinating with the court.
Aside from addressing the proliferation of illegal drugs, the President said he would also focus on preventing criminality in the last two years of his administration.
President Duterte particularly mentioned the rise in the incidence of street crimes after the government relaxed quarantine restrictions that gave people more mobility.
"We have seen an upsurge of holdups, street crimes again it's because of the liberality being offered by the opening of the economy. And of course, people are now allowed to roam freely and to travel," he said.
"The most convenient way is really 'yung motor. Kapag nakapatay sila, diretso sakay. I saw one footage 'yung tinabihan lang. This is very hard to control."
He suggested training the members of the Highway Patrol Group (HPG) as well as buying more motorcycles for them to increase police mobility.
The President wants Secretary Año to come up with a plan for the deployment of plainclothes police officers who will go after criminals using motorcycles. PND