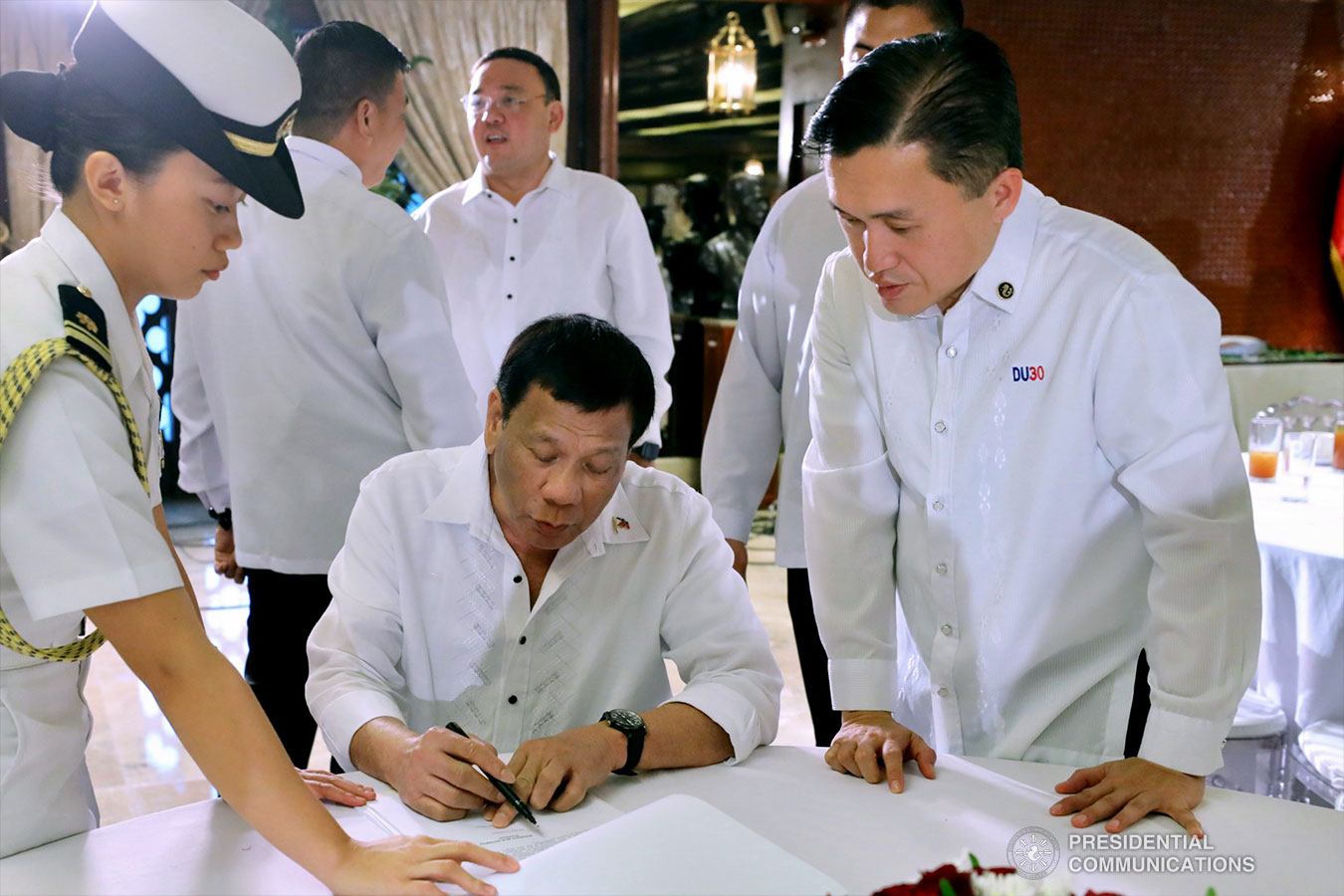 President Rodrigo Roa Duterte on Tuesday, August 14, sacked former Philippine Military Academy (PMA) comptroller Hector Maraña.
President Duterte signed the dismissal order of the military official during his speech at the launch of Pilipinas Angat Lahat Alliance held at the Rizal Hall of Malacañan Palace.
"I approve his dismissal. And he was the… comptroller of PMA. He malversed P15 million of the cadets' allowances," he said in his speech during the event.
"Violation of Articles, fraud against the government, conduct unbecoming an officer and a gentleman. Conduct prejudicial to good order and discipline," he noted.
Duterte said Maraña was recommended to be imprisoned for six to 12 years.
"Send the guy to hell. That's an order," he said.
During the launch, 30 business organizations pledged to commit to the mission of "pursuing inclusive growth by harnessing public-private partnership endeavors geared toward micro, small, and medium enterprises (MSME) development by way of contributions to government policies and programs that will help create an enabling and sustainable business environment; and development of programs anchored on 3Ms: Mentorship, Money, and Market which will enable and propel our MSMEs toward prosperity for all."
Pilipinas Angat Lahat Alliance is the initiative of the Office of the Presidential Adviser for Entrepreneurship.
For his part, President Duterte expressed confidence that sustainable development can be achieved through unity and hard work.
"I believe that by unity, cooperation, and hard work, we shall achieve our aspirations for our country, including sustainable development and the good life that we always wish for the Filipinos," he said. ###(PND)