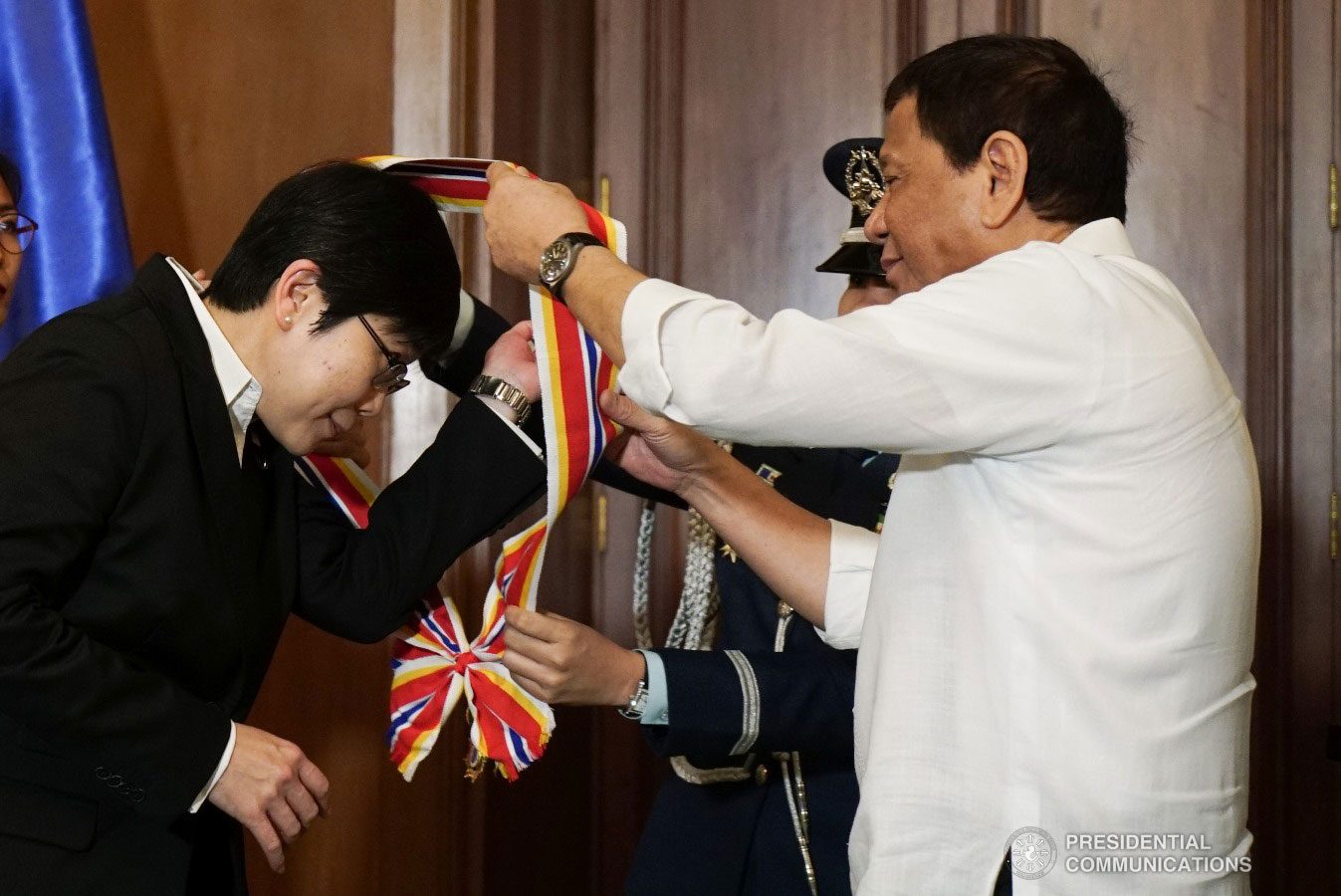 MALACAÑAN — President Rodrigo Roa Duterte on Friday, December 21, conferred the Order of Sikatuna on outgoing Singaporean Ambassador to the Philippines Kok Li Peng during her farewell call to President Duterte.
The Singaporean envoy was awarded the Order of Sikatuna with the rank of Grand Cross (Datu) gold distinction because of her significant contributions in further strengthening and deepening the cordial relations between the Republic of the Philippines and Singapore, as well as her key role in "facilitating high-level visits between the Philippines and Singapore, including the successful state visit of President Rodrigo Roa Duterte to Singapore in 2016."
She was also commended for her sustained support to the continuing enhancement of the capacity-building program and people-to-people exchanges under the auspices of the Singapore Cooperation Program.
Before her appointment as Singapore's Ambassador to the Philippines, Ambassador Kok Li Peng was a deputy permanent representative in the Singapore Mission to the United Nations. She also became the Director-General for ASEAN in the Singapore Ministry of Foreign Affairs. Three years ago, she became the Singaporean Ambassador to the Philippines, her first posting as an ambassador.
Also present during the farewell call were Finance Secretary Carlos Dominguez III, Defense Secretary Delfin Lorenzana, Trade and Industry Secretary Ramon Lopez, Foreign Affairs Undersecretary Ernesto Abella, DFA-Asian and Pacific Affairs (DFA-ASPAC) Assistant Secretary Meynardo Montealegre, DFA-ASPAC Executive Director Joel Ignacio, and DFA-ASPAC Director Marford Angeles.
Accompanying the Ambassador were Deputy Chief of Mission Zhou Suli and Political First Secretary Tettyana Jasli.### PND