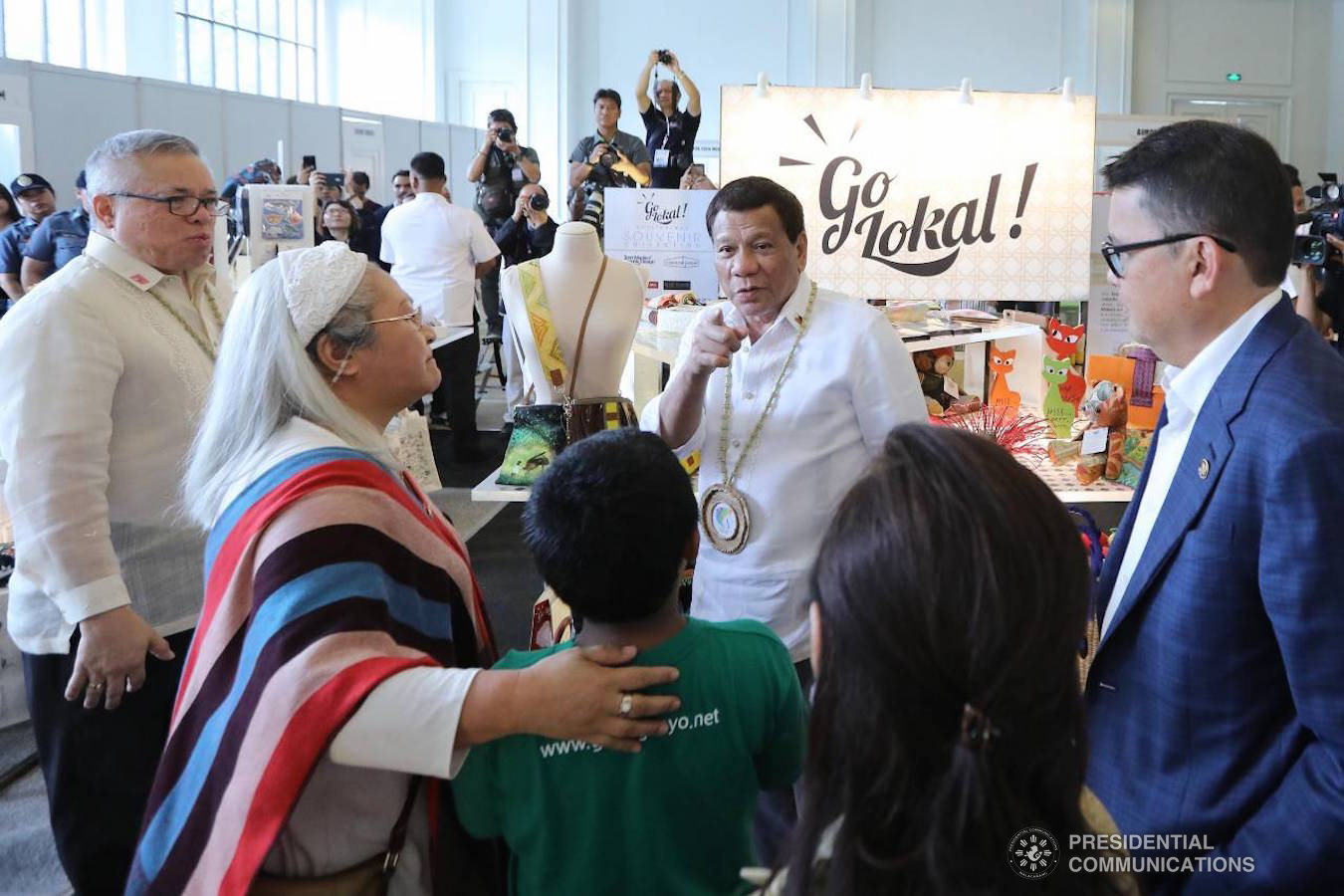 Clark Freeport Zone, Pampanga — President Rodrigo Roa Duterte on Tuesday, July 10, graced the National Micro, Small and Medium Enterprise Summit (MSME) 2018 here, pledging the government's assistance to budding entrepreneurs.
The President explained that the government prioritized funding for the country's defense, citing "dark clouds ahead."
"Maybe inuna ko lang 'yung defense because I said there's a — I see dark clouds ahead. So inuna ko muna 'yung matters that would make us strong," Duterte said in his speech at the ASEAN Convention Center here.
"But maybe next year I will pour more sa SME para sa mga mahirap," he said.
According to the Department of Trade and Industry (DTI), the National MSME Summit aims to provide a venue for the MSMEs to become more innovative and competitive in their businesses.
This year's summit presents various opportunities and initiatives in gearing up for MSME competitiveness under the 7Ms framework — Mindset, Mastery, Mentoring, Money Access, Machines, Markets, and Models of Business — which was introduced and supported by the ASEAN Economic Community in 2017, DTI noted.
During his speech, the Chief Executive also underscored his "burning desire" to end the 5-6 lending scheme.
"'Yung middle class, 'yun ang gusto kong hilain… Ang gusto ko talagang patayin… if God will give me at least more years if I can finish my term, itong 5-6," he said.
"Ayaw ko lang magmukhang kawawa kunwari. But ang nanay ko maestra, 5-6 'yon, and that was long time ago. Anak ako ng mahirap. Believe me. Noon pa 5-6 na ang nanay ko. 'Yun talaga, that is my burning desire. Either I stop the 5-6 or I will stop the collectors," the President further said.
Meanwhile, Duterte stated that his term and of Vice President Leni Robredo should be terminated before the transition to the federal charter.
"Well, I said kung maaprubahan 'yung transition government, I am suggesting to everybody, to Congress, and to the Consultative Commission if they wish to, they can amend and make it a provision there that I will be co-terminus with the effectivity of the constitution — federal type," the President said in a media interview following the summit.
"'Yung mga nagsisigaw ng diktador, 'yan ang mga taong may ambisyon. Wala nang ginawa kung hindi mag… They invent malice in their minds. Or better still I will invite them here to resign with me. Or not really to resign but to agree to being — hindi naman dismiss but to cease. To cease being President and Vice President," Duterte told reporters.###(PND)