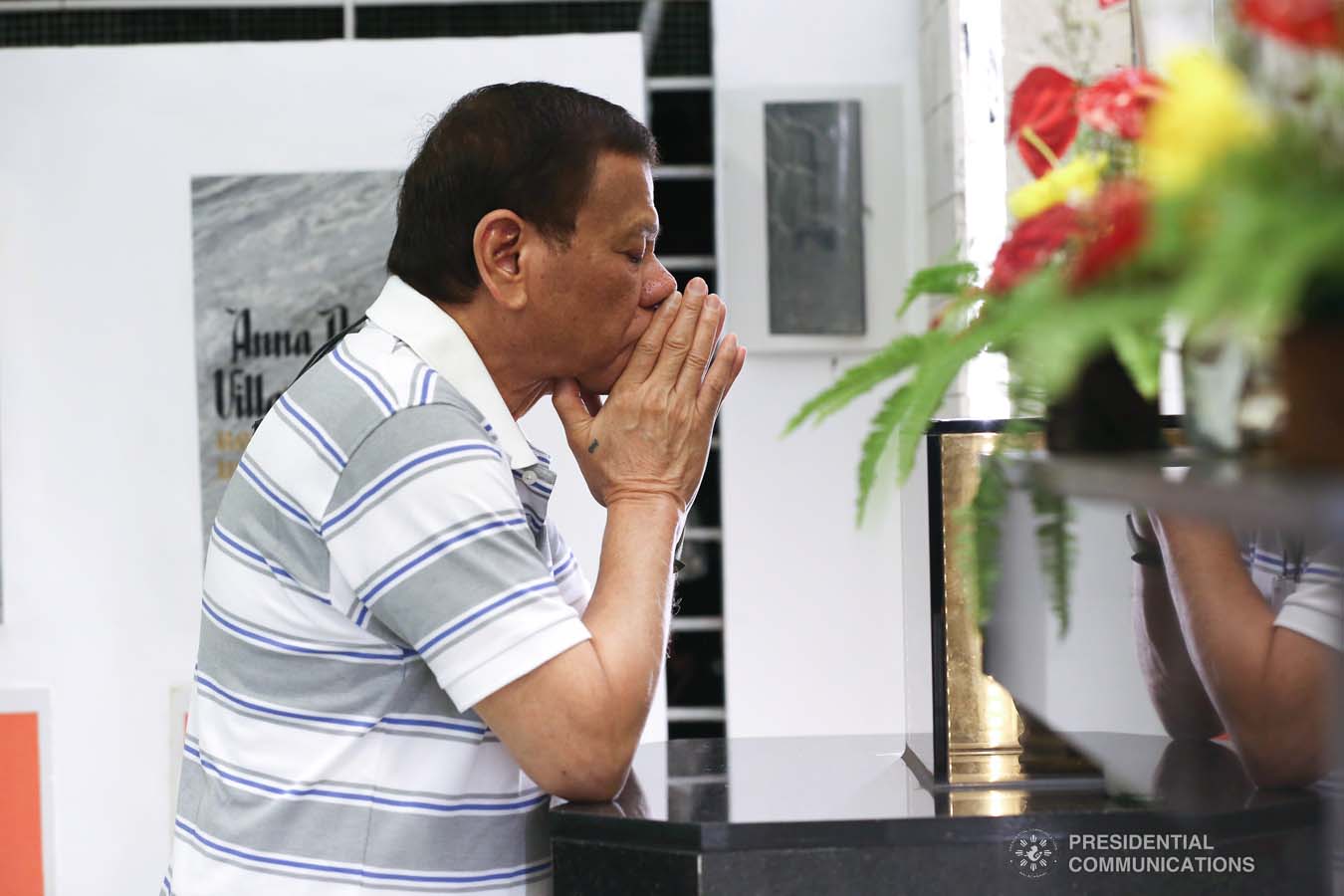 DAVAO CITY—President Rodrigo Roa Duterte on Friday night visited the tomb of his parents at the Roman Catholic Cemetery in Davao City to commemorate his father's 52nd death anniversary.
Accompanied by his former long-time aide and now Senator Christopher Lawrence "Bong" Go, President Duterte arrived at the cemetery around 10 p.m. He offered flowers and observed a moment of silence for his late parents.
The President usually visits the graves of his parents on All Saints' Day, on their death anniversaries and on their birthdays.
In 2016, after posting insurmountable lead over his rivals during the May presidential elections, the President, who was then the Davao City mayor, visited his parents' tomb and sought guidance.
Vicente Gonzales Duterte, the President's father, was born on November 23, 1911 in Danao, Cebu. He previously served as mayor of his hometown and later became governor of the then-unified province of Davao, succeeding Alejandro Almendras who was elected senator.
He died on February 21, 1968. PND