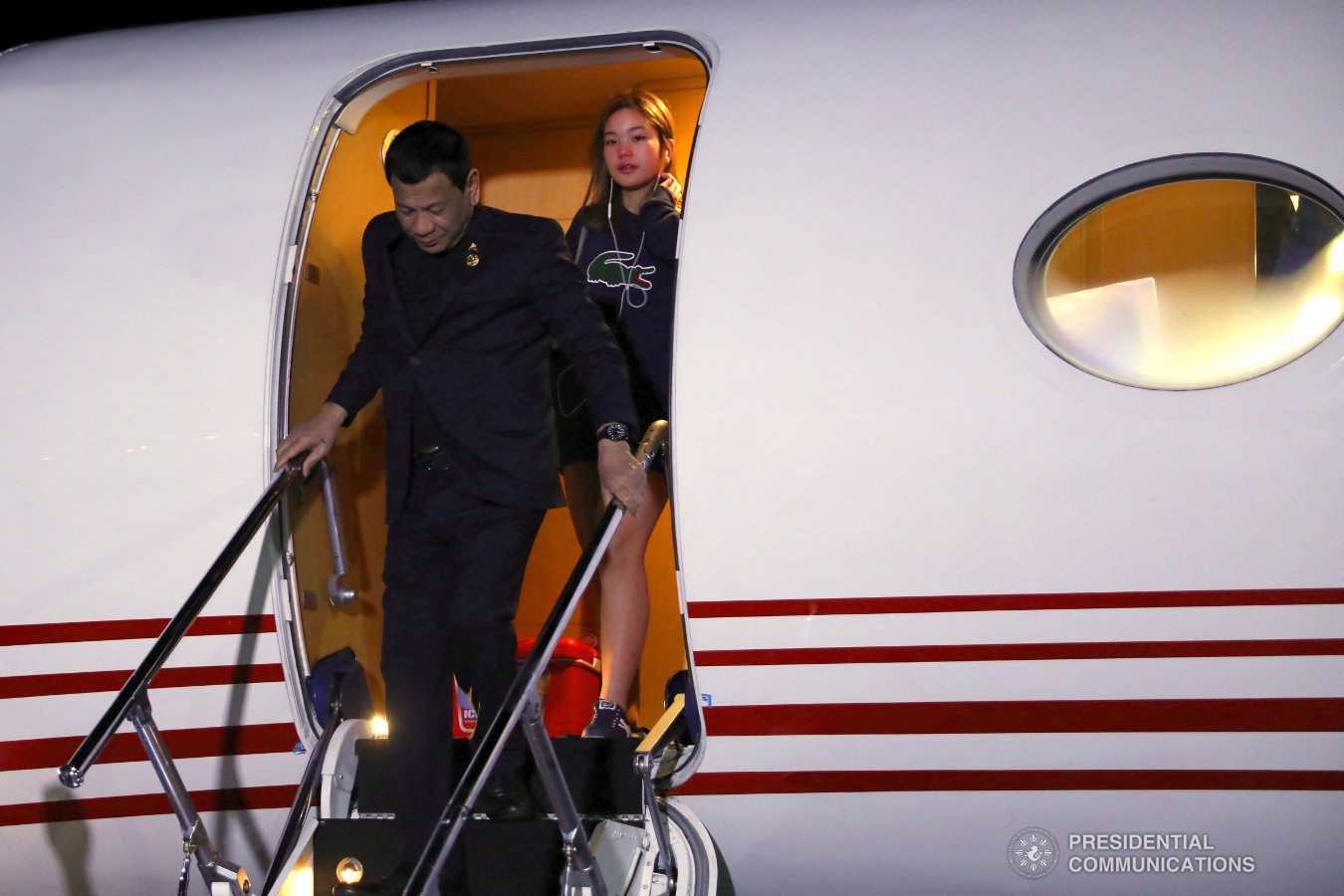 DAVAO CITY – President Rodrigo Roa Duterte arrived here Saturday night, April 27, after a highly successful participation in the 2nd Belt and Road Forum for International Cooperation in Beijing, China, where he pushed for initiatives towards a "clean and green" Philippines.
In an official statement from the Palace, President Duterte's participation in the Belt and Road Forum has further strengthened bilateral ties between the Philippines and China, the country's "largest trading partner," through partnerships in various areas of mutual interest with a shared goal of achieving inclusive, equitable, and sustainable growth. These areas include energy, infrastructure, and agriculture.
In particular, the Chief Executive called for enhanced cooperation in developing green technology geared towards providing Filipinos "a comfortable and secure life" in his intervention during the Leaders' Roundtable Sessions held on the last day of his visit to China.
"We also aim to enhance cooperation in green technology. That is why we want to accelerate our transition to low-carbon development pathways. We will also ensure our infrastructure systems to be clean and green. We will strengthen our policy framework for green financing in order to attract investments in renewable energy," he said.
"The Philippines seeks to improve our collective capacity to manage and protect marine resources. Our oceans and seas connect and sustain us. It is thus our collective duty to promote their sustainable and peaceful use in accordance with international law," he added.
"My government will do all that is necessary to realize this vision. We will build strong partnerships with like-minded states, multilateral institutions, and other stakeholders that share our vision," he stated.
President Duterte assured foreign investors that his administration would create a conducive business environment that allows businesses to prosper. He also said that agriculture and infrastructure projects that would benefit the Philippines' massive infrastructure development programt are welcome investments in the country, provided that these are "clean and green."
Improvement of tourism facilities and internet connectivity, as well as training of Filipinos sojourning in China, were also among the matters raised by President Duterte.
In a separate meeting, the President also advocated for the protection of the rights and welfare of Filipino migrant workers in China, stressing their major role and contribution in the development of home and host countries.
President Duterte also expressed to Chinese President Xi Jinping his hope to resolve the conflict regarding the South China Sea/West Philippine Sea with "peace, stability, and prosperity" for both countries.
He likewise stressed the need for both countries to "exercise restraint and caution" in their attempts to resolve the conflict in the contested waters to avoid actions that would further complicate the situation. ###PND