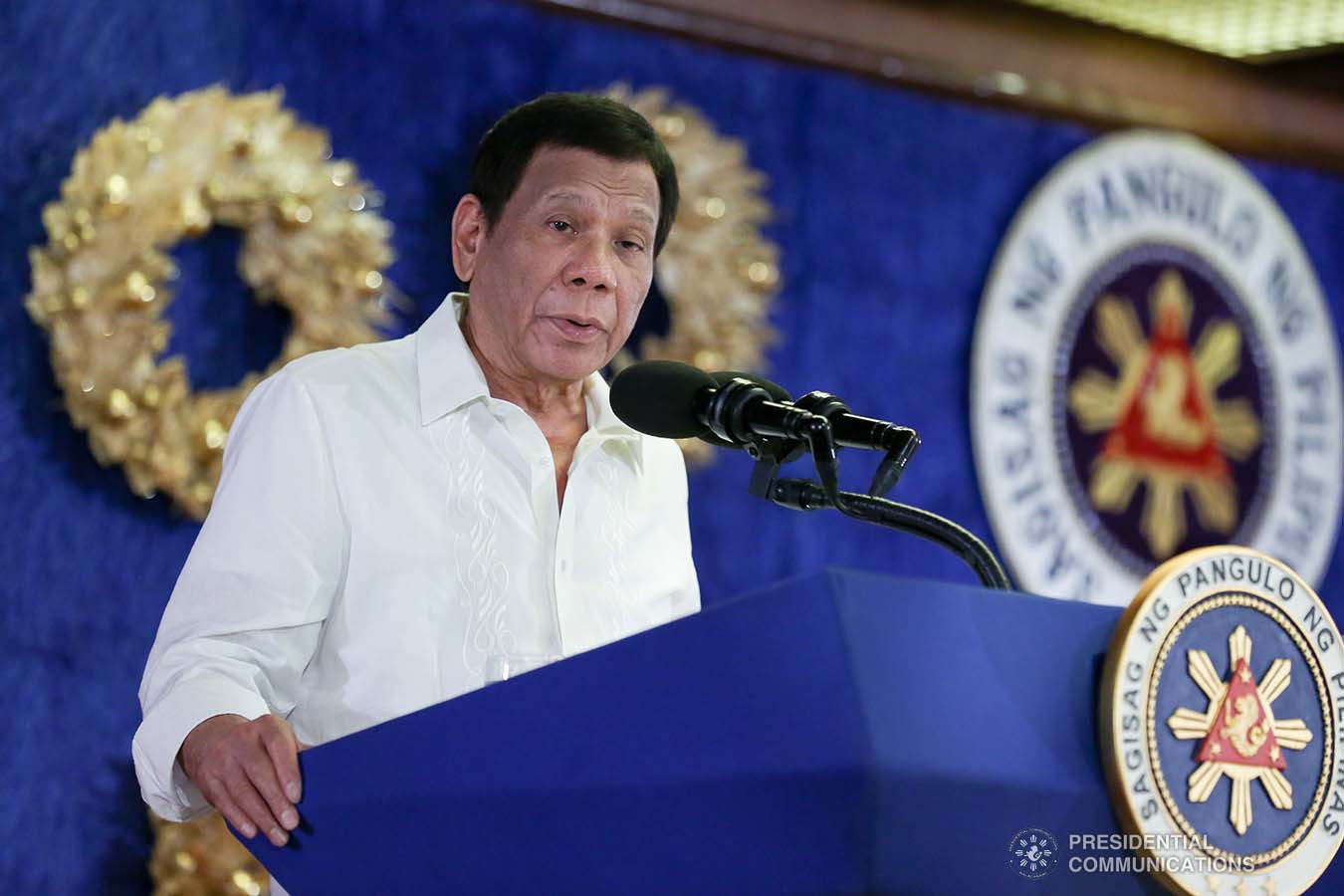 President Rodrigo Roa Duterte said that restoring the people's trust in government remains a priority agenda of the administration during the oath-taking ceremony of newly-appointed government officials in Malacanang.
"That is why halfway through my term, we still continue to pursue meaningful and lasting change in all levels of bureaucracy," he said in a speech during the ceremony held at the Palace's Heroes Hall.
The President congratulated the new government officials reminding them on the crucial but fulfilling task of public service.
"I congratulate you for this milestone in your careers and I also thank you for accepting the challenge to serve — I repeat to serve our people through our — through your respective offices."
He suggested that the new government officials adopt the motto: "Nandito kami para magsilbi sa inyo."
The chief executive said he remains serious in fighting corruption in government, stressing that he has fired several top officials who got mired in controversies. He also asked the new officials to fight red tape in the bureaucracy.
Around 350 newly-appointed officials took their oath of office during the event. PND