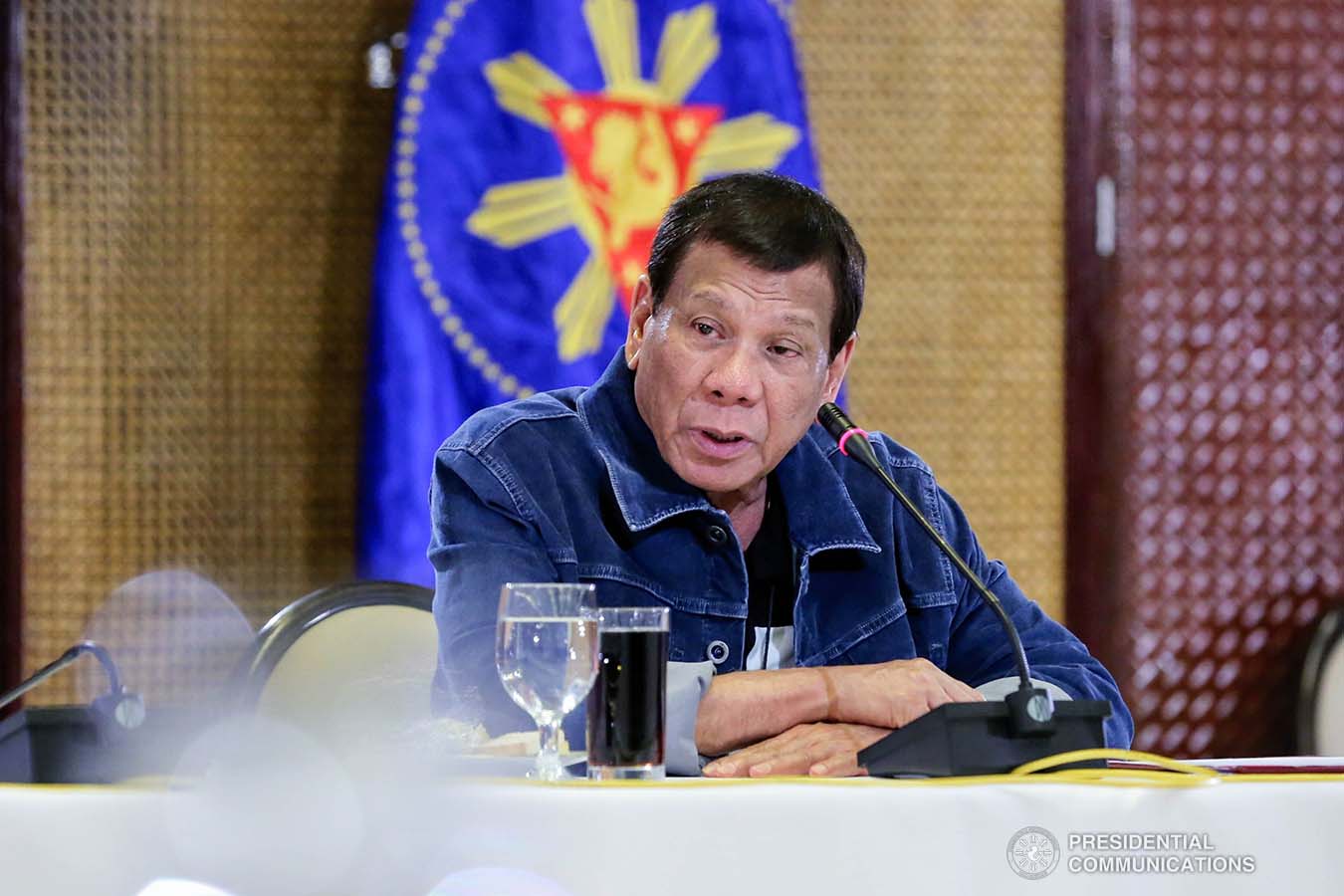 President Rodrigo Roa Duterte on Thursday, March 12, asked Filipinos not to panic amid the threat of coronavirus disease 2019 (COVID-19), assuring his fellowmen that the government is working day and night to control the infections.
"Pero sa mga kababayan ko, kayo, ako: Do not panic. Huwag kayong masyadong ma-stress na parang hindi mo na magawa ang gusto mong gawin. Pwede pa rin pero may restrictions tayo, may mga kondisyon dahil nga sa crisis," the President said in his public address.
The President led the 11th Inter-Agency Task Force (IATF) Meeting for the Management of Emerging Infectious Diseases in the Philippines in Malacañang, and later on announced the imposition of stringent social distancing measures in the National Capital Region (NCR).
"It's a serious one. It is true. Huwag ninyong maliitin. Do not minimize it, I said, but do not kill yourself with worry because government is doing everything possible to make it at least controllable, but kung kayo po ay mag-cooperate," he said.
"But most of all, try to obey what government is suggesting or ordering you to do," he further said.
President Duterte then reminded Filipinos that in order to fend off the virus, everybody must have strong immune system by eating nutritious food and taking vitamins.
The Chief Executive likewise asked Filipinos to heed the advice of the Department of Health (DOH).
"So 'yung mga sinasabi na social distancing, sundin lang po ninyo. At 'yung mga ibinibigay na well ahead ng Department of Health, sundin ho ninyo kung anong sinasabi ng mga doktor kasi sila po ang marunong niyan. It's only the medical people and medical experts who can help us. So listen to them," he said.
Aside from proper hand hygiene and cough etiquette, DOH has also listed social distancing — keeping a distance of at least three feet or one meter away from other people — as a personal preventive measure against COVID-19. PND