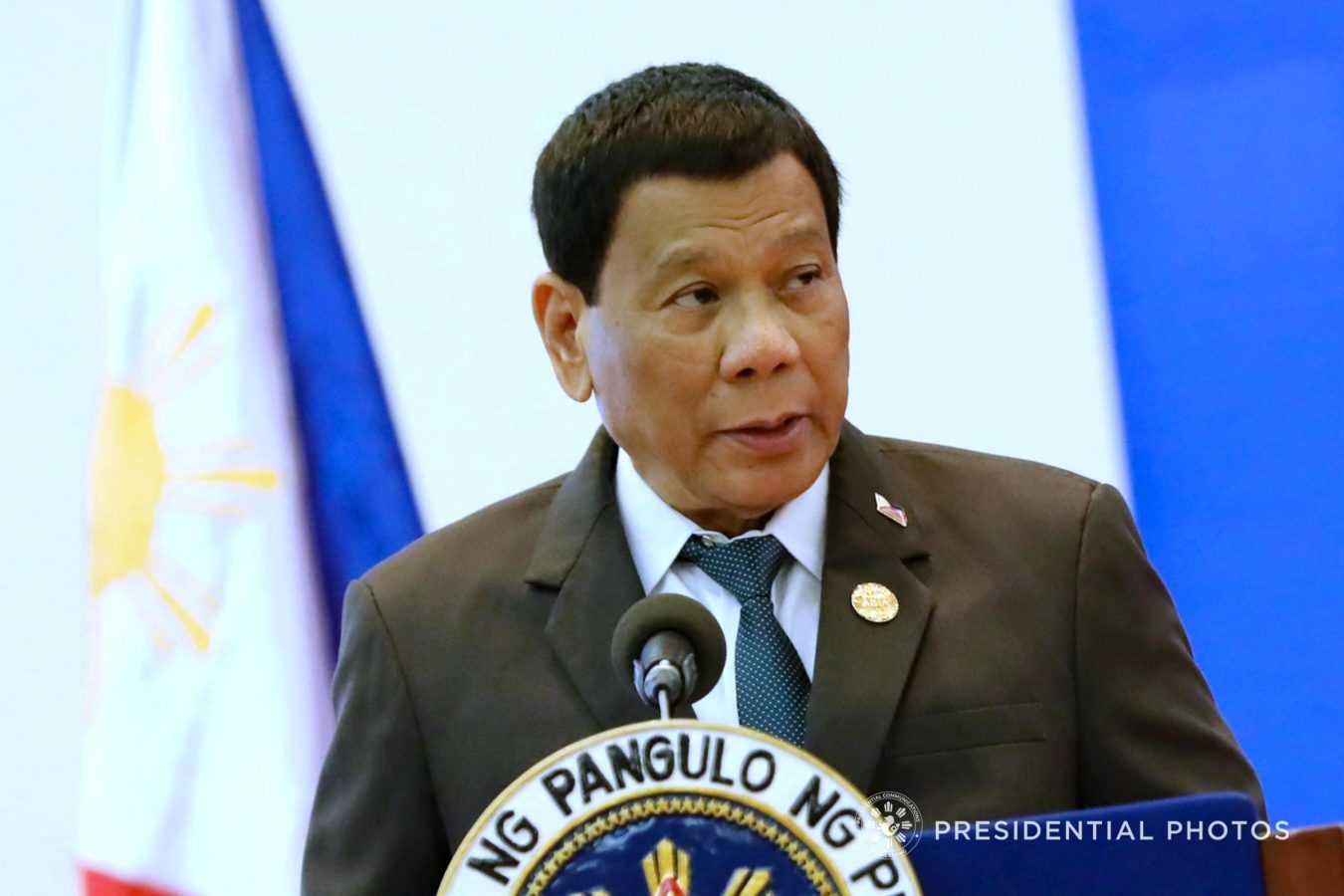 HAINAN, China–President Rodrigo Duterte on Tuesday, April 10, witnessed the signing of agreements between the Philippines and several Chinese companies wanting to invest in the country.
The business agreements have an estimated investment value of around $9 billion and could employ around 10,000 workers.
"I thank everyone for joining the event. The Philippines welcome responsible foreign investors as new partners in building the Philippine economy," President Duterte said in a speech after the signing ceremony.
"I express happiness at the signing of the MOUs and LOIs between the Philippine and Chinese companies and to welcome the growing partnership between the Philippines and China."
The President said he hopes for a more robust and healthy balance of trade between China and the Philippines in the coming years as the two countries continue to enhance and increase trade links.
Economic cooperation in areas of agriculture, fisheries, infrastructure and public works, energy, trade, e-commerce, industrial park development, MSMEs, processing, manufacturing and tourism is of major importance, the President said.
The President also acknowledged the job opportunities to be created by Chinese investments now and in the coming years as he promised to maintain good governance in the country to attract more investors.
"Allow me to mention again the efforts to improve the climate of doing business, to promote ease of doing business and to show the goodwill and sincerity of my country vis-a-vis with our new relationship with China," he told Chinese businessmen.
"I emphasize the Philippines' commitment to address corruption, that corruption will not be tolerated under my watch."
Among the agreements signed Tuesday include the exploration opportunities on land reclamation and development by Shanghai GeoHarbour Group, building and operation of LNG receiving terminal by Jovo Group Co. Ltd, development of large tourism projects, electronics industry parts by Zhongfa Group, and infrastructure and construction project and thermal power supply by Haocheng Group.
China Green Agriculture Group also intends to explore agriculture and tourism opportunities in cooperation with the Philippines' Calata Corp.
Other Chinese companies wanting to invest in the country are East-Cloud Biz Travel Ltd, which wants to venture in the tourism sector; China National Heavy Machinery Corp. for the development of China-Philippines International Techno-Industrial Zone; Shanghai Shinehigh Biotechnology Ltd and Zhejang Dongyang Chemical Co. Ltd for the establishment of pharmaceutical factory; and Sino BMG for the putting up of an aerated concrete block production facility in the Philippines. ###PND